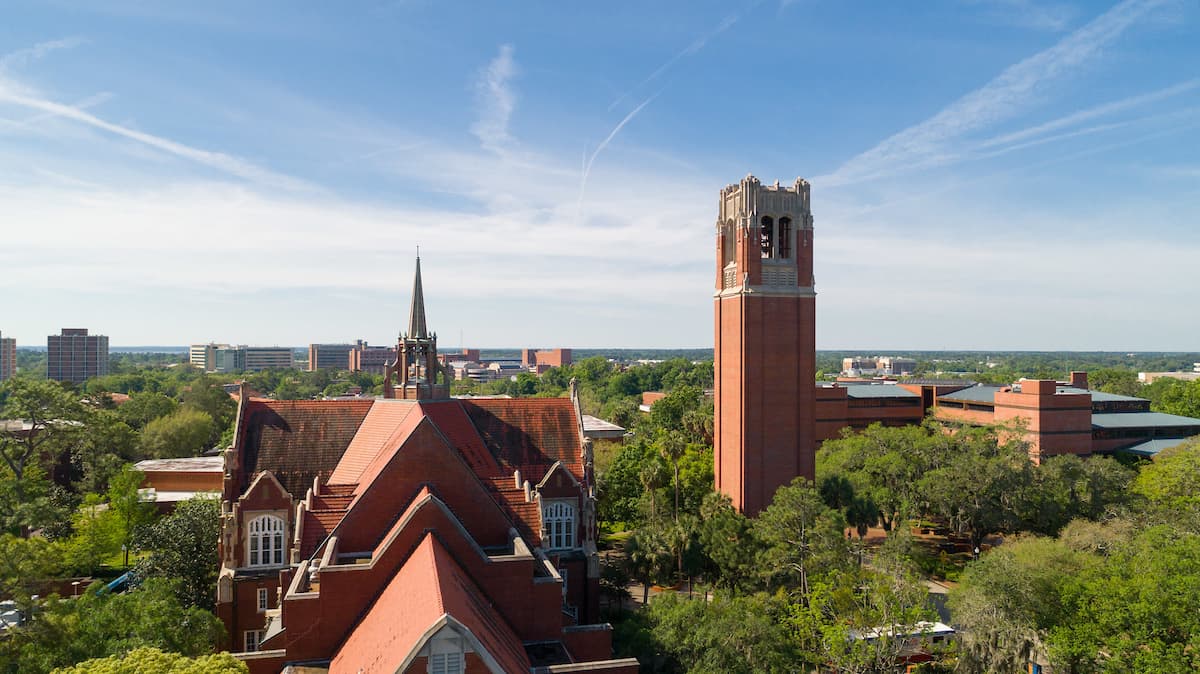 University of Florida faculty members have been recognized with the Presidential Early Career Award for Scientists and Engineers, the highest honor bestowed by the United States government on outstanding early-career scientists.
The Florida Prepaid College Foundation and the University of Florida have sealed a partnership worth nearly a million dollars to equally fund 4-year Florida University Plan scholarships for 30 First Generation students joining the Fall 2019 freshmen class at the University of Florida.
McGlothlin has managed some of the most notable projects at UF, including the J. Wayne Reitz Union renovation and addition, the Harn Museum's Asian Art Wing and the Herbert Wertheim Laboratory for Engineering Excellence.
Former Vice President for Student Affairs at the University of Florida Dr. Patricia Telles-Irvin passed Monday, June 3 after a long and valiant fight against cancer.
Age is nothing more than a number to Robert Blok. At 76, he earned his Master of Pharmacy in Science degree from the University of Florida College of Pharmacy — earning the distinction of being UF's oldest graduate among more than 8,000 students in the class of 2019.
Steven Grant, a 28-year veteran of Walt Disney Imagineering, is joining the University of Florida College of Design, Construction and Planning as director of the college's new graduate program in themed environments integration.
As the University of Florida rises in stature in a variety of educational fields, Forbes has recognized the university as one of "America's Best Employers" in its annual ranking of large and midsized organizations. UF came in sixth among public universities and 17th among all universities that made the list.