Campus Articles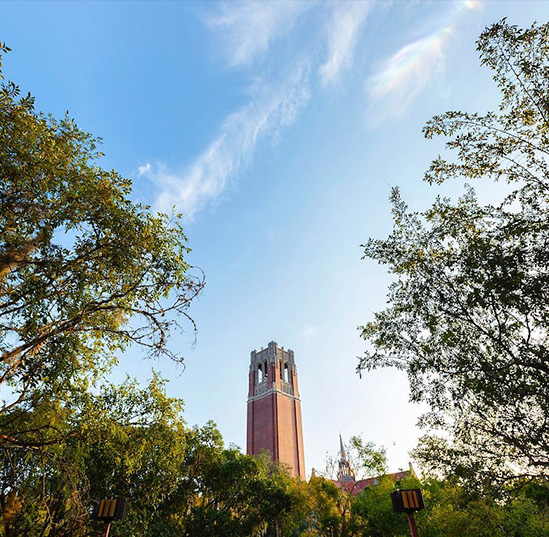 After an international search process, the College of the Arts welcomes Heidi Boisvert, Tina Tallon, Fatimah Tuggar, and Amelia Winger-Bearskin to professorships in AI and the Arts this fall. The cohort represents a variety of artistic and creative disciplines, with each member appointed to a different school or institute within the college.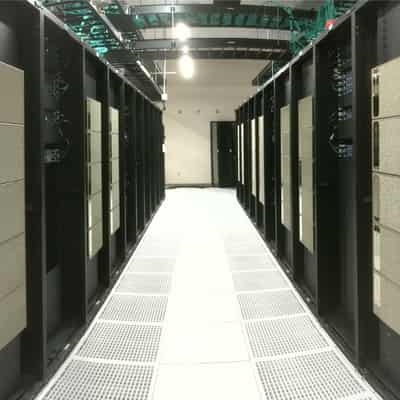 UF's HiPerGator AI supercomputer has been named the one of the world's most powerful, ranking second among universities nationwide and third in higher education worldwide with a No. 22 ranking overall.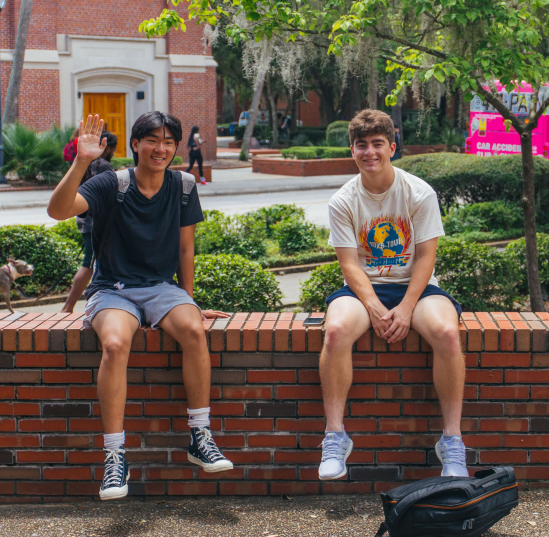 Today, the University of Florida kicks off the Summer B semester, resuming fully in-person operations for the first time since the start of the pandemic.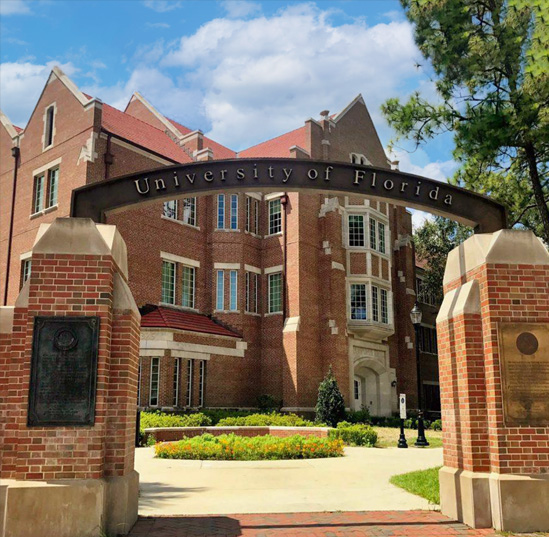 Work has expanded and accelerated across the university's colleges and units following a pledge last summer from President Kent Fuchs that UF would increase its focus on the Black experience, racism and inequity in the wake of a national outcry over the killing of George Floyd.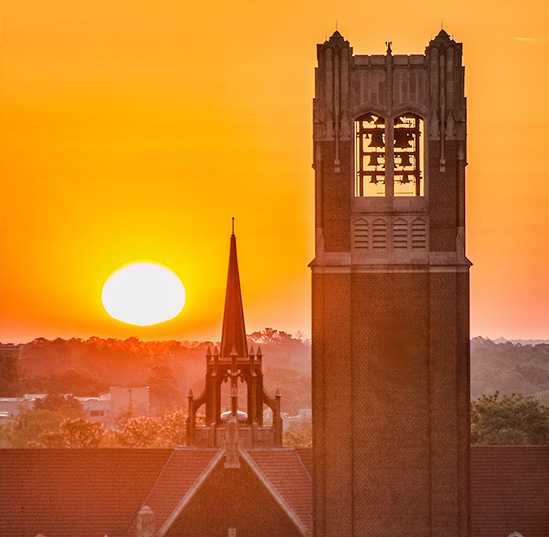 The University of Florida ranked among the top 15 schools in the world to be granted U.S. utility patents last year, according to a new report.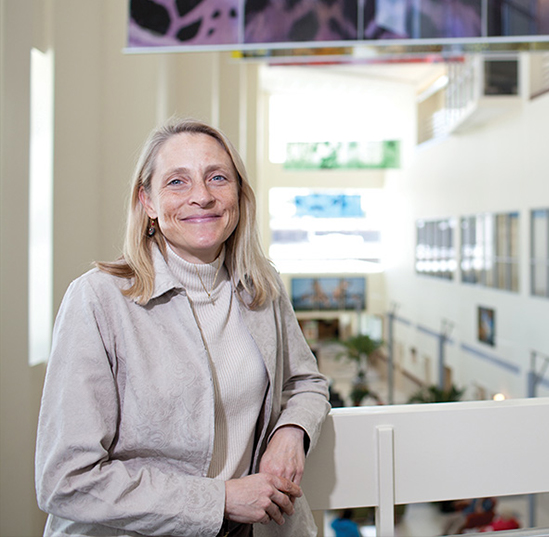 She has fulfilled this role on an interim basis since December 2019. A clinical professor in the college's department of large animal clinical sciences in addition to her administrative role, Zimmel is a proud alumna of the college.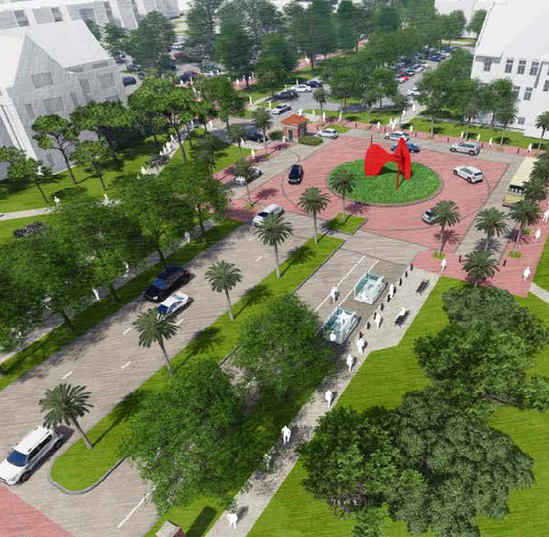 In August 2021, UF will begin two picturesque gateway projects from the Landscape Master Plan that will enhance outdoor spaces and create a pedestrian-focused campus. The entrances will enhance outdoor spaces that will offer students, faculty, and staff opportunities to gather and collaborate as well as to sit, relax, and enjoy the scenic nature campus has to offer.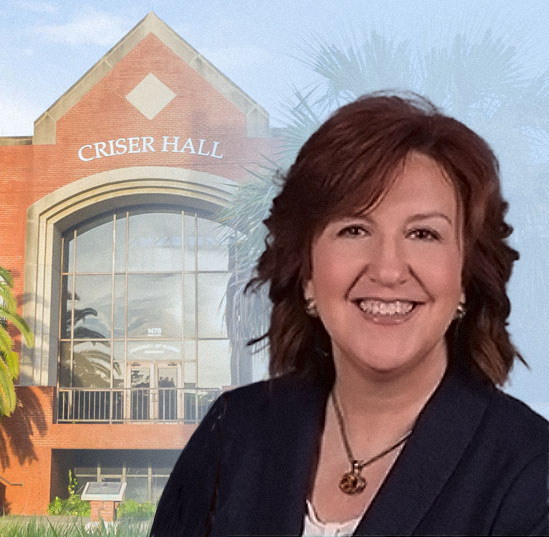 Mary G. Parker, vice president of enrollment management at Kent State University, has been named the University of Florida's new vice president for enrollment management and associate provost.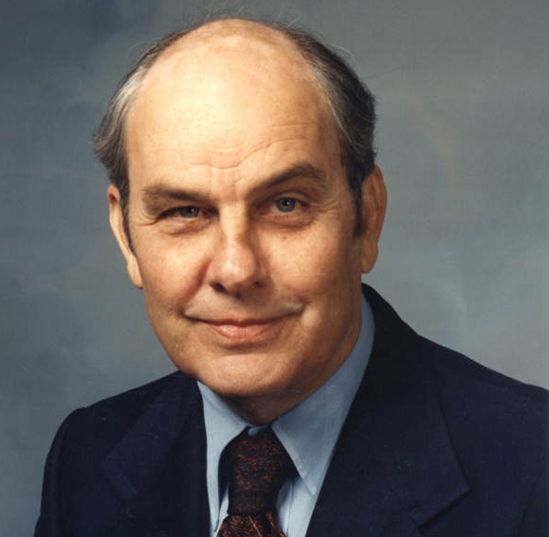 State Representative. Florida's Speaker of the House. World War II and Korean War Veteran. Commissioner of Education. Professor of Business. Namesake of UF's largest classroom building and the State Department of Education headquarters. Ralph Turlington (BSBA '42) donned many titles during his lifetime that spanned 100 years and ended at his home in Durham, NC.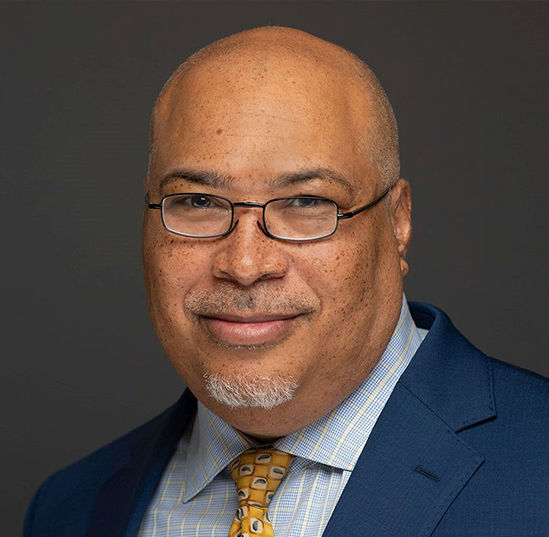 Michael Bowie, Ph.D., has been named assistant dean of diversity, equity and inclusion at the University of Florida College of Veterinary Medicine. His appointment was effective May 1, 2021.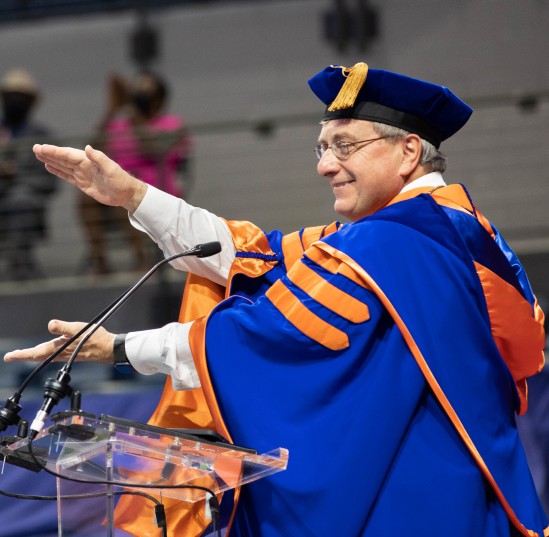 President Kent Fuchs draws on the life of alumnus Stephan Mickle and the words of Tom Petty in his commencement speech for 2021 and 2020 master's and bachelor's graduates.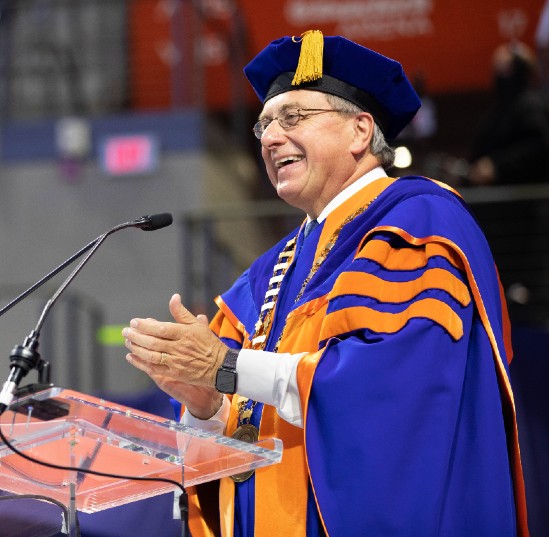 UF President Kent Fuchs' speech for 2021 and 2020 doctoral graduates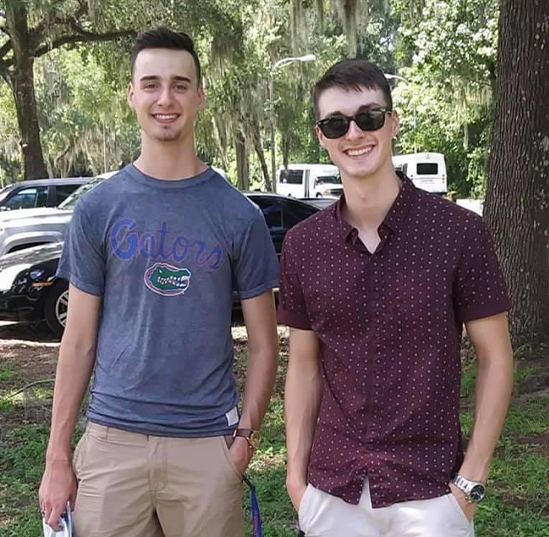 When Jaylen Reinhart's graduation ceremony transitioned online last fall due to the pandemic, he participated, celebrated with his family, and refocused his excitement on his younger brother Tyler's upcoming graduation in the spring. With a hopeful ask and some paperwork, the brothers were able to walk together in the same ceremony this spring.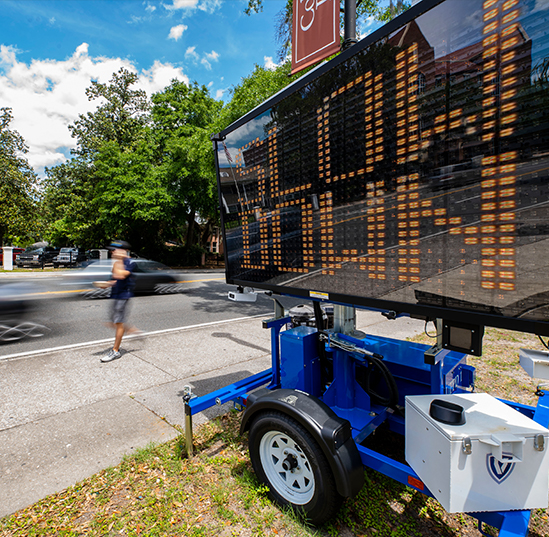 The University of Florida, the city of Gainesville and the Florida Department of Transportation continue to create a safer pedestrian and traffic environment on and around campus. Projects continue to be completed and will continue through the summer and into the fall.