UF offers free online courses to students displaced by hurricanes in Puerto Rico, U.S. Virgin Islands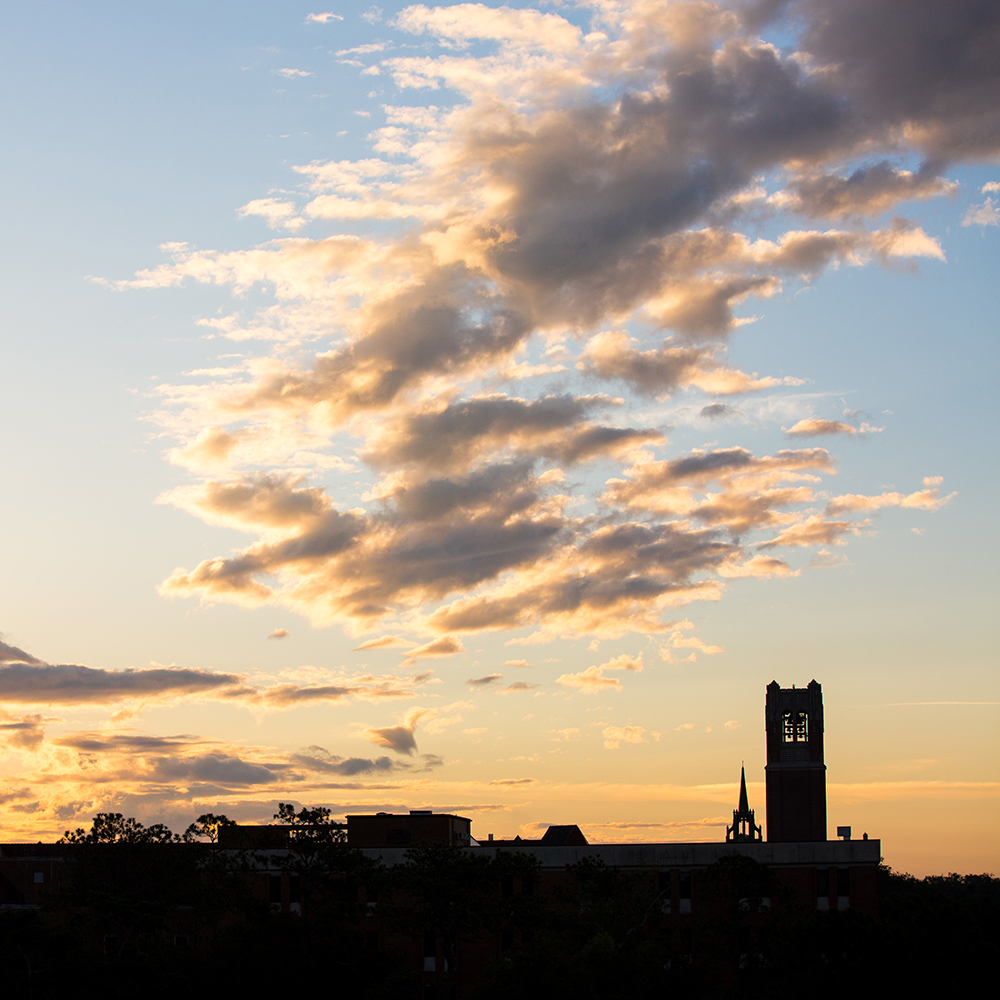 The University of Florida is offering free courses through UF Online to assist college students displaced by Hurricanes Maria and Irma in Puerto Rico and the U.S. Virgin Islands.
Undergraduate students displaced from select colleges and who are U.S. citizens or permanent residents may enroll as non-degree seeking students in UF Online courses for the spring 2018 term and/or the summer 2018 term(s) at no charge for tuition and fees.
UF anticipates being able to handle 1,000 students through the program.
"I'm proud that the University of Florida is helping Puerto Rican students continue their education online as Puerto Rican families work to rebuild their lives following the devastation caused by Hurricane Maria," Gov. Rick Scott said. "We are doing everything we can to help them throughout this process, and we will continue to work together to make sure Puerto Rican families have all the support they need to rebuild their lives."
Said UF Provost Joe Glover: "The devastation left in the wake of Hurricane Maria is almost unparalleled. We hope this opportunity will help some of the people in the affected areas begin to rebuild their lives and will assist in the progress toward restoring a sense of normalcy for students from Puerto Rico and the U.S. Virgin Islands."
The listing of courses that will be offered by UF Online during spring 2018 can be found at http://info.ufonline.ufl.edu/displaced-students-courses. To apply and for more information, go to https://registrar.ufl.edu/displaced-students
Students will be expected to provide some evidence they were/are enrolled in one of the schools listed below. Examples of acceptable evidence include: student ID card, a bill from their school for housing, and/or tuition, a transcript, etc. It should be noted that all UF Online courses are taught in English.
Upon request, effective in fall 2018, undergraduate students from Puerto Rico and/or the U.S. Virgin Islands will be considered for degree-seeking status in UF Online at normal UF Online tuition (75 percent of the resident in-state tuition with reduced fees) as degree-seeking students provided they were degree-seeking students in good standing at four-year colleges and/or universities in Puerto Rico or the U.S. Virgin Islands and provide appropriate documentation by August 30, 2018.
UF will evaluate what credits can be transferred from the student's former institution to the student's UF transcript.
Students may also continue as non-degree seeking, paying the UF Online in-state rate, with no additional documentation required through the fall 2018 term. A list of programs available through UF Online can be found at https://ufonline.ufl.edu/degrees/undergraduate/.
Credits earned may be transferred to other public institutions in the state of Florida if the student becomes enrolled there as a degree-seeking student, since the UF Online courses offered are all part of the state wide common course inventory.
The credits earned may be transferable to universities in Puerto Rico, U.S. Virgin Islands and other states, but that determination will be made by the individual universities.
List of Institution: Puerto Rico
Conservatory of Music of Puerto Rico
San Juan, PR
Inter American University of Puerto Rico:
Aguadilla Campus, Aguadilla, PR
Barranquitas Campus, Barranquitas, PR
Bayamon Campus, Bayamon, PR
Fajardo Campus, Fajardo, PR
Guayama Campus, Guayama, PR
Metropolitan Campus, Rio Piedras, PR
Ponce Campus, Mercedita, PR
San German Campus, San German, PR
Universidad Metropolitana
San Juan, PR
University of Puerto Rico: Aguadilla
Aguadilla, PR
University of Puerto Rico: Arecibo
Arecibo, PR
University of Puerto Rico: Carolina Regional College
Carolina, PR
University of Puerto Rico: Cayey University College
Cayey, PR
University of Puerto Rico: Mayaguez
Mayaguez, PR
University of Puerto Rico: Ponce
Ponce, PR
University of Puerto Rico: Rio Piedras
San Juan, PR
University of Puerto Rico: Utuado
Utuado, PR
List of Institutions: U.S. Virgin Islands
University of the Virgin Island
St. Thomas