From a small town in China, engineer helps lead UF/IFAS AI programs to new heights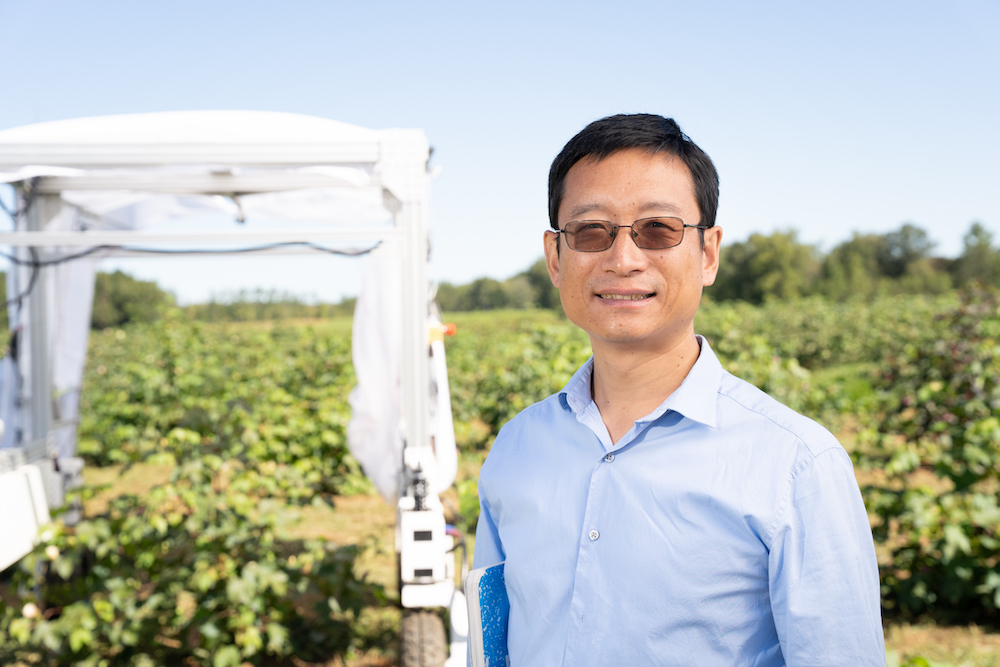 Changying "Charlie" Li comes from humble roots. He was born in the tiny town of Balikun – population about 10,000 – in northwestern China.
Now, he's a new UF/IFAS professor of agricultural and biological engineering, and he's taking on an administrative role as UF/IFAS artificial intelligence (AI) administrative coordinator.
Li serves as an example that a person from a small town and with a modest background can work to change the world in big ways. He credits his parents for inspiring him to always learn.
"Although they did not have the opportunity to go to college, both were the cream of the crop of their classes, and they instilled their love of knowledge in me," said Li. "In particular, my father's curiosity about how things work and his passion about science are infectious."
Read the full story here.