Repeat performance: UF again ranked No. 5 among public universities by U.S. News & World Report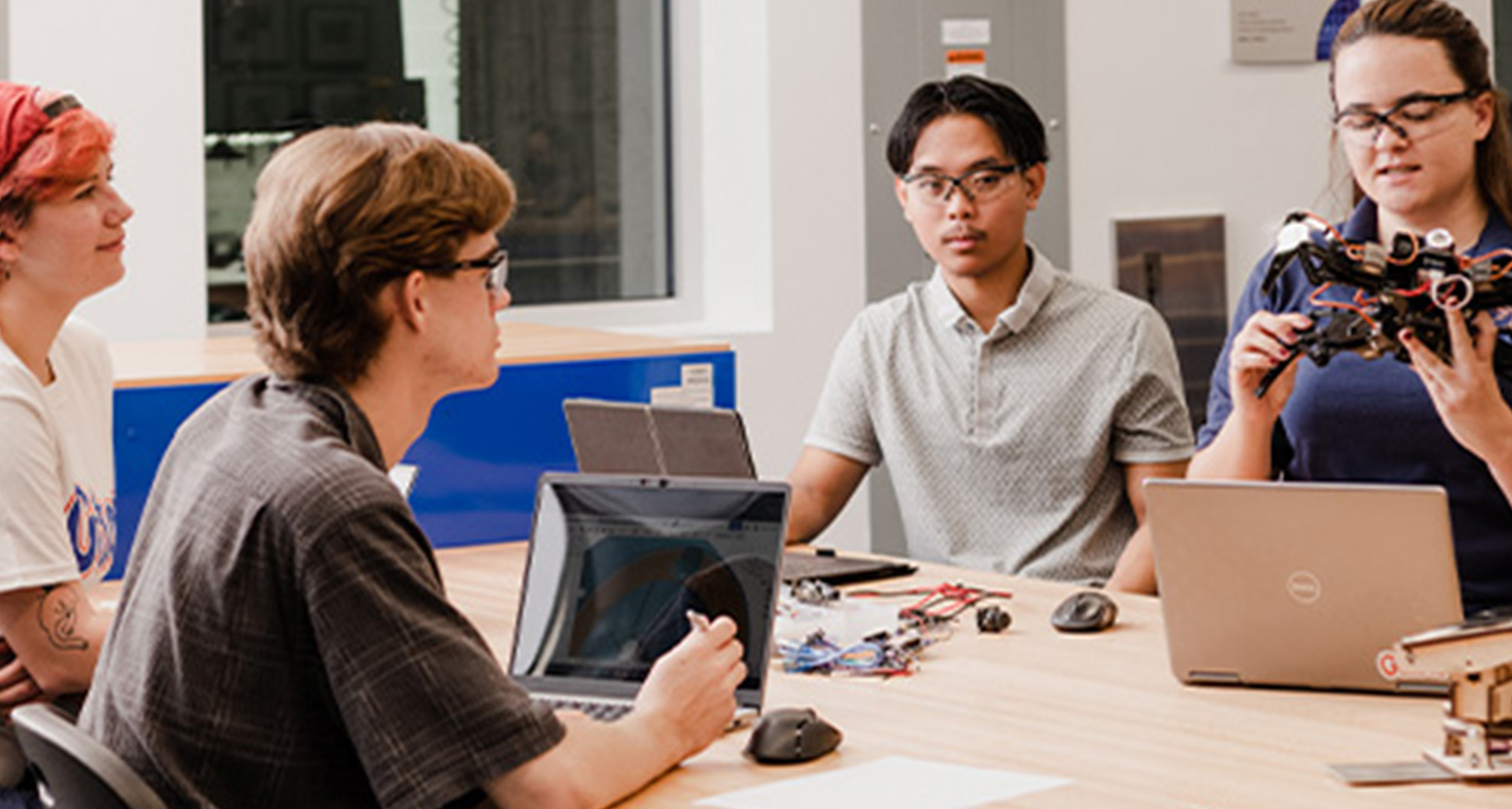 For the second year in a row, the University of Florida is listed as one of the top five public research universities in the nation, according to the 2023 Best Colleges rankings released today by U.S. News & World Report.
The No. 5 recognition reaffirms UF's status as an academic powerhouse in research, innovation, educational excellence, student outcomes and technology transfer. It acknowledges the university's positive impact on student's lives and on the economic vitality of the state, the nation and the world. And it demonstrates the return on the investment in UF's students, faculty and staff by Gov. Ron DeSantis, the Florida Legislature, the state's congressional representatives, the board that oversees the State University System and the UF Board of Trustees.
The 2023 top five public universities are grouped in three tiers: UC Berkeley and UCLA tied at No. 1; Michigan and Virginia tied at No. 3, and UF and the University of North Carolina,-Chapel Hill tied at No. 5. The top-five group also has become smaller; last year, UF was in a three-way tie with UNC-Chapel Hill and UC Santa Barbara.
UF's No. 5 ranking in 2022 marked a climb of nine spots on the public university list since 2017.
UF's reputation score of 3.8, a key metric in the ranking analysis, remained unchanged from last year. In addition, UF's alumni annual giving rate, another key metric, climbed from 14% last year to 19% this year.
"On behalf of the board, I want to express our deepest gratitude to all the many stakeholders who contributed to this exceptional advancement, including faculty, staff, students, alumni and donors, as well as the Legislature and the governor for their ongoing support," said Mori Hosseini, chair of UF's Board of Trustees. "UF's position in the rankings is reflective of our continual, rapid strengthening in teaching, learning and research performance — smaller class sizes, consistently high graduation and retention rates, and the increased value of each student's degree after graduation—all of which in turn helps Florida be viewed as a national leader."
This is a banner year for UF in academic and research achievements. The university announced in July it reached $1 billion in annual research spending, a milestone that places UF among a preeminent group of about 15 public research universities nationwide. In May, Heartland Forward ranked UF No. 1 among public universities in moving research innovations from the lab to the marketplace; its analysis included invention disclosures, licensing income and startups formed and relative number of STEM graduates. And in January, U.S. News & World Report ranked UF No. 1 for online bachelor's degrees.
UF's rise is the result of longstanding work to make the university a place where students, faculty and staff can learn, teach, research and contribute at the highest levels, UF President Kent Fuchs said.
"This is a tribute to all those who steadily contributed to UF's excellence in the past and sets a call to action for those who will advance our reputation in the years to come," Fuchs said. "With this recognition, our ability to recruit and retain students, staff and faculty who are passionate about making a difference in the world will continue to increase. Our momentum is accelerating."
UF took several actions in recent years aimed at enhancing its academic excellence. It added more than 600 full-time faculty over the past three years — the most aggressive hiring plan in the nation, which brought preeminent faculty scholars to campus and ensures students have access to top-quality instructors in smaller classes. UF's student/faculty ratio is now 17-to-1 and more than half of undergraduate classes have fewer than 20 students.
In another strategic move, UF is building an "AI Across the Curriculum" model so that every student, regardless of discipline, has at least a basic familiarity with how artificial intelligence will meet societal needs ranging from health care to education and national security.
This year, UF also enhanced its statewide presence with the integration of Scripps Research Institute, now known as UF Scripps Biomedical Research, in Jupiter. This creates a research powerhouse that will accelerate biomedical discoveries.
"At the end of the day, our university's reputation comes down not to what is happening around us, but what we do — our outstanding teaching and research," said Amanda J. Phalin, chair of the Faculty Senate. "In the midst of turbulence external and internal, we kept going, strong. We educated our students, made amazing new discoveries, created unforgettable art, provided health care to our community and more. This ranking is a testament to the skills and passion, individually and collectively, of us, the UF faculty."
Boosted by record state support and alumni giving, the university provides increasingly competitive research facilities for faculty and offers exceptional academic quality to students at a low price. Two-thirds of students who graduate from UF leave without any student loan debt.
Additionally, UF is recognized as a top performer on student outcomes — ranked No 4 in the nation for all universities, tied with UC Berkeley, UCLA and MIT; the overall six-year graduation rates of 91% and 89% for Pell grant recipients are both among the highest in the country.
The broad array of opportunities at UF were among the reasons Jelianys Ramos Burgos, a first-year student from West Palm Beach and native of Puerto Rico, was drawn to Gainesville. She first learned about UF while watching the Gator's softball team on TV as they competed in the 2014 Women's College World Series. Ramos, who plans to pursue a career in sports medicine, was impressed by the supportive interaction of the families, players and staff.
"I love the atmosphere here and that there is a community for everybody," said Burgos, a Bright Futures and Excellence Grant scholarship recipient. "I felt UF could help me achieve my goals by preparing me with everything I need before I get to that point, especially with internships, volunteer opportunities and exposing me to the profession before I am in it. It's awesome that the education here is top tier in the nation, which I think does attract different students since its quality is known through the country."