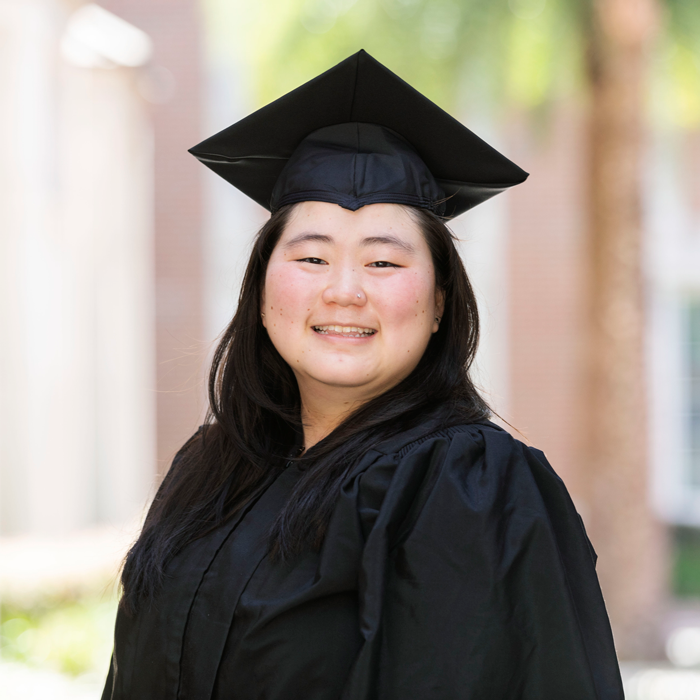 Graduate Highlight: Earning U.S. citizenship and UF degree in same week, UF graduate looks toward the future
It's a big week for Chaerin Woo.
On Friday, the soon-to-be University of Florida graduate became a citizen of the United States. This Saturday, she will walk across the stage at the Exactech Arena at the Stephen C. O'Connell Center, earning a degree in political science with a minor in chemistry and marking a major milestone in an educational journey that has spanned continents and made the most of nearly every opportunity offered by university life.
Born in Busan, South Korea, Woo immigrated to the United States at the age of 6 with her mother and two siblings. Woo's mother, seeking a fresh start after a divorce, worked in retail and later moved to bookkeeping, moving the family to an apartment in Winter Springs, Florida.
"I think my mother was searching for the 'American dream' and wanted a better life for me, my brother and sister," Woo said.
Her sister moved back to South Korea for college and now works in the dental industry, and her brother joined the U.S. Army and lives in New Jersey. In high school, Woo was an all-star student, serving as president of the Tri-M Music Honor Society, National Honor Society, marching band and Mu Alpha Theta — the U.S. mathematics honor society for high schoolers.
"I had no idea how I was going to pay for anything as a naive kid," Woo said. "I chose UF partially because of how supportive it was financially."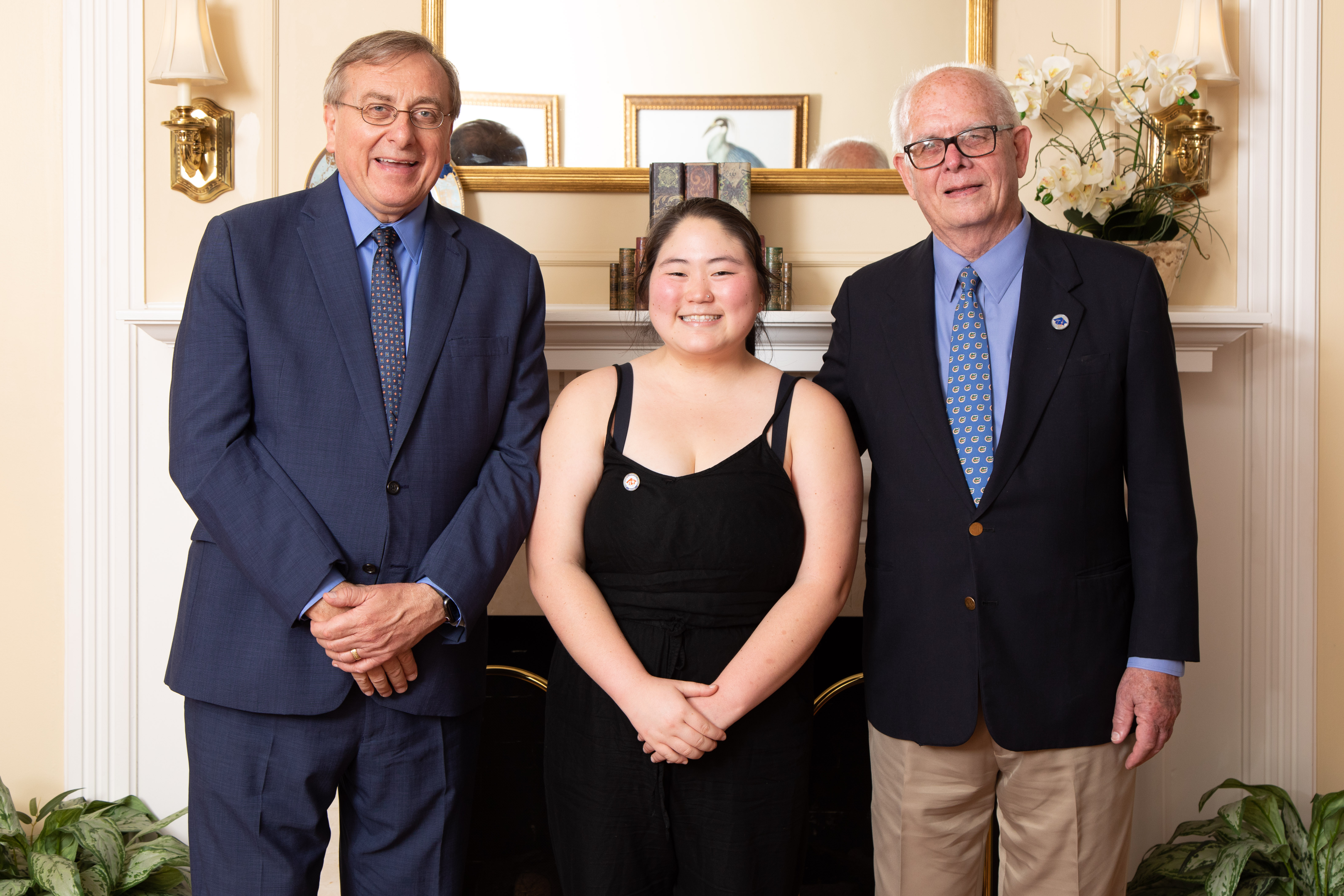 Because of her academic and extracurricular achievements, she was awarded numerous scholarships, including the Presidential Platinum Scholarship, Pell Grant, and Machen Florida Opportunity Scholarship, which assists historically low-income first-generation college students in meeting their college costs. She was also a fan of Gator sports, which helped solidify her choice of schools.
"I got really into sports around fourth or fifth grade. I would spend every Saturday glued to my television set with just me, myself and I," Woo said, referring to weekends watching her favorite teams, the Gators and the Saints.
Woo's love of sports attracted her to UF's marching band, which she participated in all four years as well as the pep bands for volleyball and basketball. She also joined Tau Beta Sigma — the band service sorority.
"It's going to sound cliche, but I am going to miss being in the stadium. You know the end of the pregame show the band performs, and during the last set, we form a 'UF'? The team runs right between us as we play the fight song, storming the field ready to play no matter the opponent or weather or time of day," Woo said. "There is no rush like it."
After Woo graduates from the College of Liberal Arts and Sciences, she plans to apply to law school, including at UF's Levin College of Law. Ultimately, she hopes to pursue a career in civil rights or constitutional law, which would fulfill her desire to help people and to make an impact.
"In middle school, I would get really fired up about a weekly assignment on current events in social studies," Woo said. "I believe this is what first got me interested in law: seeing how the world worked and wanting to change it."