UF celebrates 50th anniversary of the Pell Grant program
Fifty years after the inception of Pell Grants, the program continues to give outstanding students the opportunity to pursue their dreams. Here are just four of UF's extraordinary Pell Grant recipients.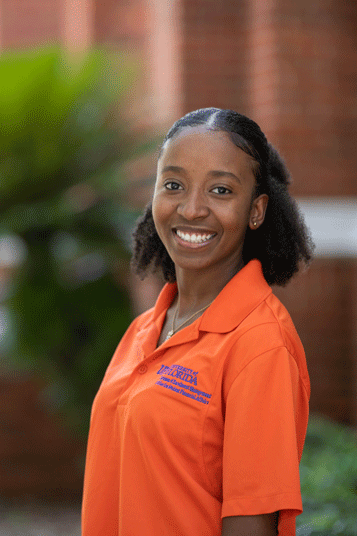 Hometown: Port-au-Prince, Haiti
Major: Biology (Minor, Anthropology)
Graduation Year: 2022
Career Goal/ Next Step: Medicine/ Pediatrics. I am passionate about medicine and healthcare, and I would love to seek a career within the field.
Significance of the Pell Grant: The Pell Grant has been one of the most helpful sources of financial aid throughout my college career. Finances have been a shaky ground for me coming into higher education and having the Pell Grant helped to alleviate the financial burdens I have as a student.
Why UF? I always knew I wanted to attend university. I can't pinpoint the timeline specifically, but even as a child it was always a goal of mine. My parents always instilled education in me at a young age. Coming from an immigrant background, a lot of our culture emphasizes education and how it maximizes success in the future. Fortunately for me, some close family friends were accustomed to the Gainesville area, which inspired me to come to the university. They vouched for the community at the University of Florida. When I first applied to UF, I initially did not get in which made me discouraged, at first. I attended a high school in South Florida where not many students had UF as their top choice of college because they were afraid that they wouldn't get in. This played a big part in my self-doubt, but I chose to attend Santa Fe College for two years. It was a great experience, and I was able to apply as a transfer and got in.
Advice to other students: It's okay to not have everything figured out at first. College is a place of self-discovery, and it's important to give yourself time to grow and find your place. If you are having difficulties, don't hesitate to reach out to your community. There are mentors and advisors at UF that will be more than willing to help guide you. You don't have to do it on your own.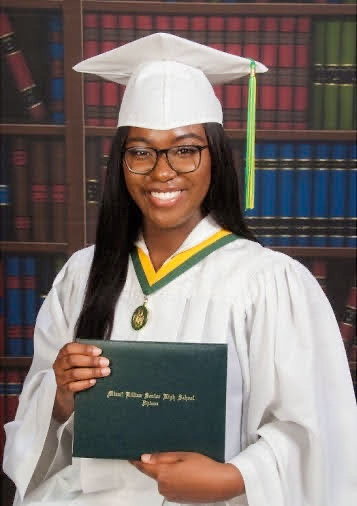 Hometown: Miami, Florida
Major: Tourism, Hospitality and Event Management
Graduation Year: 2024
Career Goal/ Next Step: Tech career in the hospitality industry.
Significance of the Pell Grant: The Pell Grant funds my housing, my textbooks and food. Without it, I probably wouldn't be a functioning college student.
Why UF? UF had the best combination of resources to allow me to graduate debt free.
Advice to other students: Make sure you are ready to embark on this journey. Allow yourself the opportunity to conceptualize the ups and downs and apply solutions that are applicable for the future.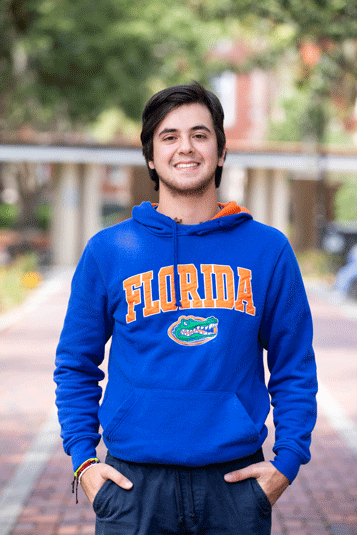 Hometown: Valencia, Venezuela
Major: Criminology (Minor, Sociology)
Graduation Year: 2023
Career Goal/ Next Step: Law School
Significance of the Pell Grant: If I didn't receive a Pell Grant, I would not be where I am now.
Why UF? It was my dream to come to one of the best universities in the country.
Advice to other students: If you keep pushing and believing in yourself, the sky is the limit. I went to Broward College before coming to the University of Florida, and I prepared myself for what I am doing now. I doubted myself many times, but I believed in me. I prepared myself by getting good grades and always gave 100% to what I was doing.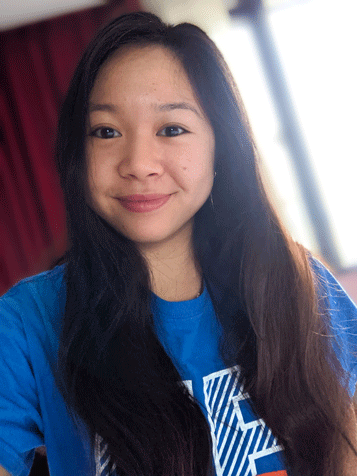 Hometown: Orlando, Florida
Major: Biology
Graduation Year: 2024
Career Goal/ Next Step: Optometry
Significance of the Pell Grant: The Pell Grant has been extremely helpful to my experience in paying for my housing/living semesterly. Happy 50th Anniversary!
Why UF: I knew since early high school that I wanted to immediately attend university after graduation from high school. I have a desire to take care of my family, and higher education will provide more opportunities in my future career. In addition to the prestige and reputation of attending the University of Florida, I was considering the pre-dental track here because the program offered is highly recognized. I am grateful for attending the university and getting to expand my horizons and meet the people that I have thus far.
Advice to other students: To prospective students, don't let yourself fall behind but enjoy the college experience and take it one day at a time. Y'all got this!