A Gator that's Gold: Erin Jackson makes history at Winter Games in Beijing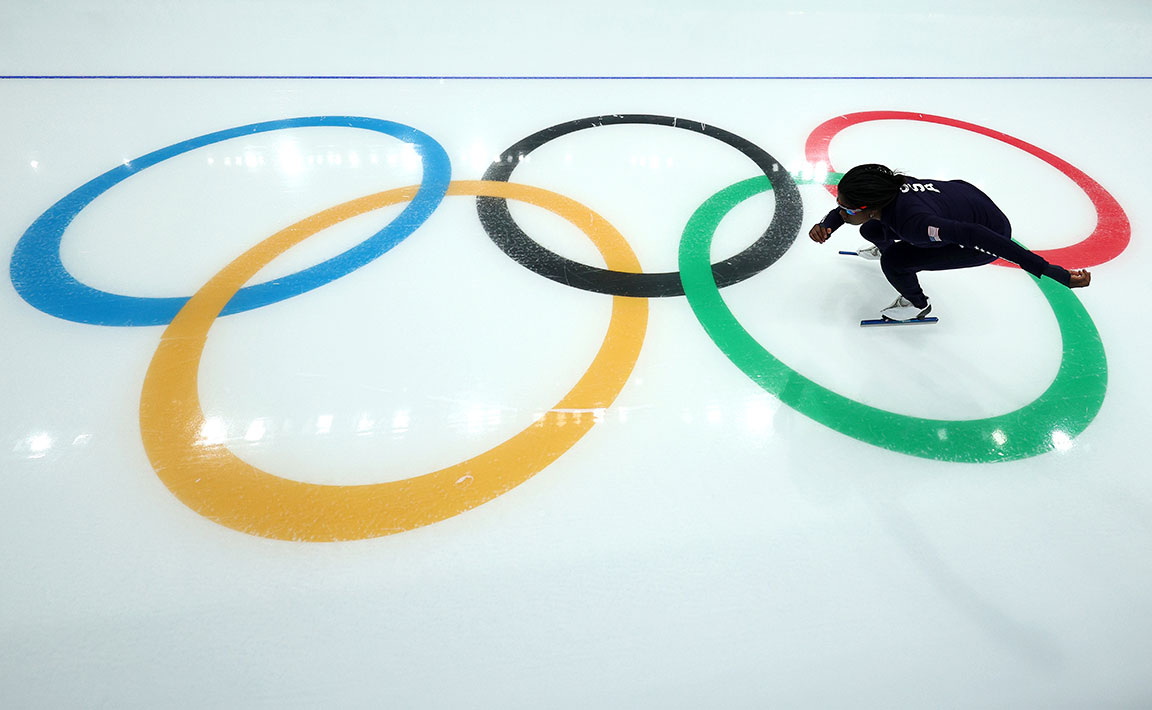 How did UF alumna Erin Jackson react after making Olympic history on Sunday at the Winter Games 2022 in Beijing?
"I think I cried immediately," Jackson said after placing first in the 500-meter speed skating race. "Just a big release of emotion. A lot of shock, a lot of relief and a lot of happiness."
And for good reason.
After nearly not making the team, Jackson achieved a series of firsts with her gold medal win:
First Black woman to win an individual speedskating gold medal.
First individual medal for a U.S. speedskater since 2010.
First individual women's medal for the U.S. since 2002.
First overall podium finish for U.S. Speedskating since a bronze medal in the Women's Team Pursuit event at the 2018 PyeongChang Olympic Winter Games.
Jackson, who graduated from UF in 2015 with an honors degree in materials science and engineering, also set a first in 2018 by becoming the first Black American woman to make a U.S. Olympic long track speedskating team.
Those firsts were on Jackson's mind after her gold-medal finish in Beijing.
"Hopefully it has an effect," said Jackson, 29. "Hopefully we can see more minorities especially in the USA getting out and trying some of these winter sports."
Sunday's race was the sweet ending Jackson hoped for in China. She initially failed to qualify for the U.S. Speedskating team after a slight slip during her race at the Olympic Team Trials in Wisconsin in January. Jackson was the top-ranked competitor in the 500-meter event and had dominated races leading up to the trials.
That's when Brittany Bowe, Jackson's teammate and close friend, intervened. Bowe, who took first at the trials, opted to give up that spot so Jackson could compete. Team USA was later awarded a third spot in the event, which put Bowe back in that race; she finished 16th.
"Words cannot explain how proud I am of her," Bowe said. "I knew she had the chance to do something really special and she just showed the world why she deserved to be here. She's an Olympic Champion."
Jackson is the fourth Gator to compete in the Winter Olympics and the second to win a gold medal. In all, 180 different Gators have participated in the Olympic Games since 1972 and, counting medals from both summer and winter Games, have won 144 medals — 70 gold, 38 silver and 36 bronze.