New study points to concerns of dangerous Vibrio bacteria in Florida's coastal waters following Hurricane Ian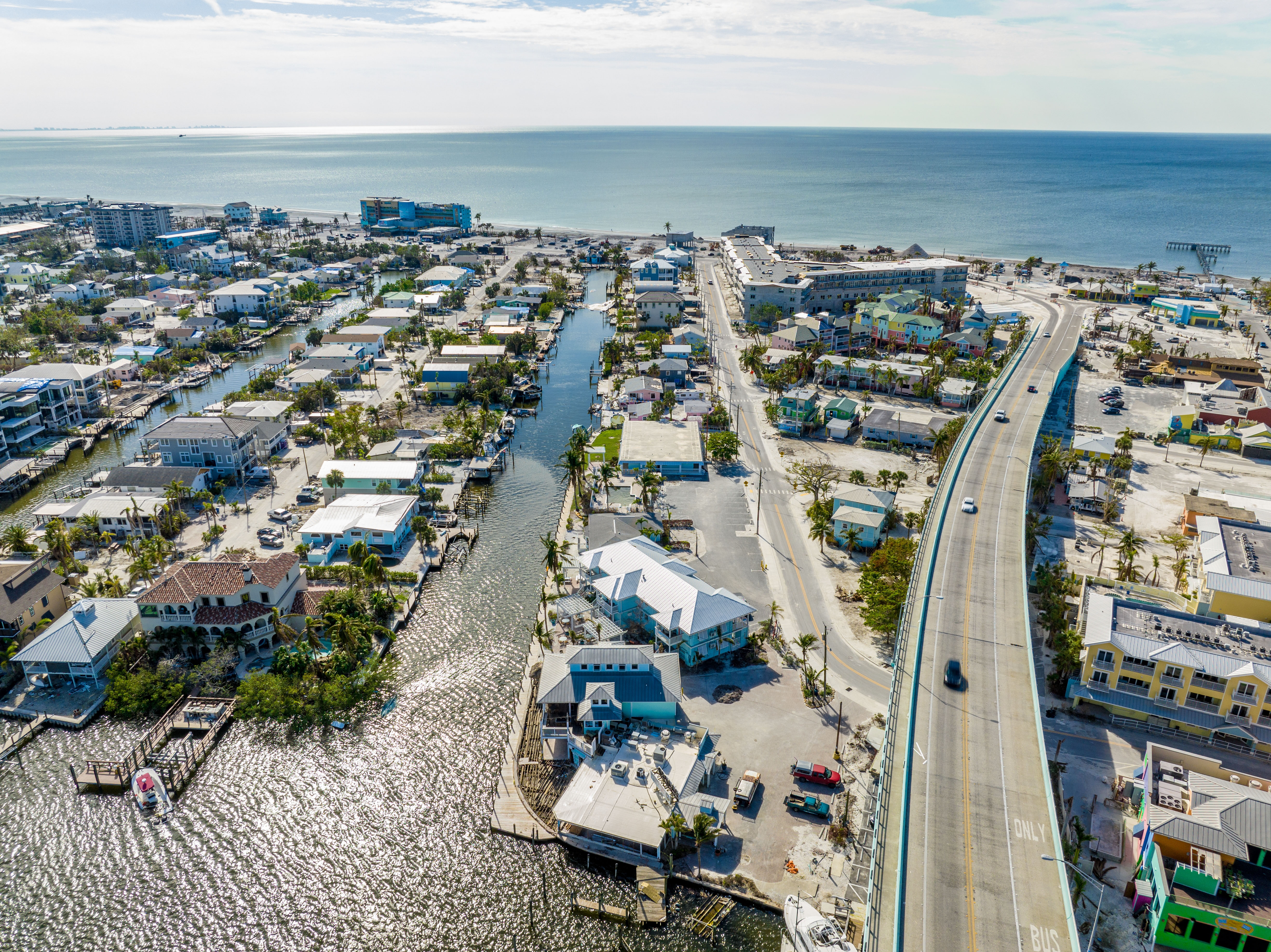 When Hurricane Ian struck Southwest Florida in September 2022, it unleashed a variety of Vibrio bacteria that can cause illness and death in humans, according to a new study published in the journal mBio.
The study, conducted in October 2022 by researchers at the University of Florida and the University of Maryland, was based on genome sequencing as well as satellite and environmental data collected off the coast of Lee County, where Hurricane Ian hit directly.
Researchers from UF's Herbert Wertheim College of Engineering and College of Medicine participated in the multidisciplinary study.
Collected water samples in the region revealed the presence of Vibrio parahaemolyticus and Vibrio vulnificus bacteria, which thrive in warm saltwater and can proliferate during hurricanes and floods. It can cause illness or death for people who eat raw or undercooked seafood or go in the ocean with an open wound.
"We were a little surprised at the detection rates, meaning the ease of finding Vibrios in collected samples, since we were not expecting these pathogens weeks after the hurricane" said Antarpreet S. Jutla, Ph.D., an associate professor in the Herbert Wertheim College of Engineering at the University of Florida. "We are even more curious about finding antimicrobial resistance genes in the water and Vibrios samples."
Vibrio bacteria naturally occur in the ocean and live symbiotically with crustaceans, zooplankton, and bivalves, such as clams and oysters. When the bacteria come in contact with humans, some species can cause an infection known as vibriosis, but the side effects depend on the type of Vibrio and severity of the infection. Symptoms can range from gastroenteritis and wound infections to a bacterial infection known as necrotizing fasciitis, which eats away at human flesh.
The findings coincide with a recent warning from the Centers for Disease Control and Prevention, which reported an increase in Vibrio vulnificus bacteria in the eastern part of the U.S., with 150 to 200 cases reported annually. Most infections occur when the bacteria get into an open wound, but about 10% of cases are caused by the consumption of raw or undercooked shellfish. About 20% of people in the U.S. die after being infected, according to the warning.
"With Hurricane Ian, we saw an increase in necrotizing (flesh eating) skin and soft tissue infections among those exposed to storm surge in that region," said Dr. Norman Beatty, an assistant professor at UF's College of Medicine. "The wound infection can rapidly evolve with pain, redness and swelling."
Blood-filled fluid blisters typically develop at the site and require immediate medical attention, Beatty said. Without appropriate antibiotics, wound infections can quickly require surgery to remove infected tissue but early recognition of symptoms is key to preventing the need for surgical intervention or even amputation.
Several conditions during and after Hurricane Ian favored the growth of Vibrio bacteria, including the amount of rainfall, changes in sea surface temperature, and concentrations of chlorophyll in the ocean (which can indicate densities of phytoplankton and zooplankton in any given area). Plankton blooms are also associated with the bacteria.
"This study highlights how important it is to understand climate, weather, and environmental processes on the distribution of clinically relevant pathogens that impact humans," Jutla said. "It is unlikely to result in an outbreak, but the public should be aware of what is in the water and food they eat."