Experts available to discuss Tropical Storm Idalia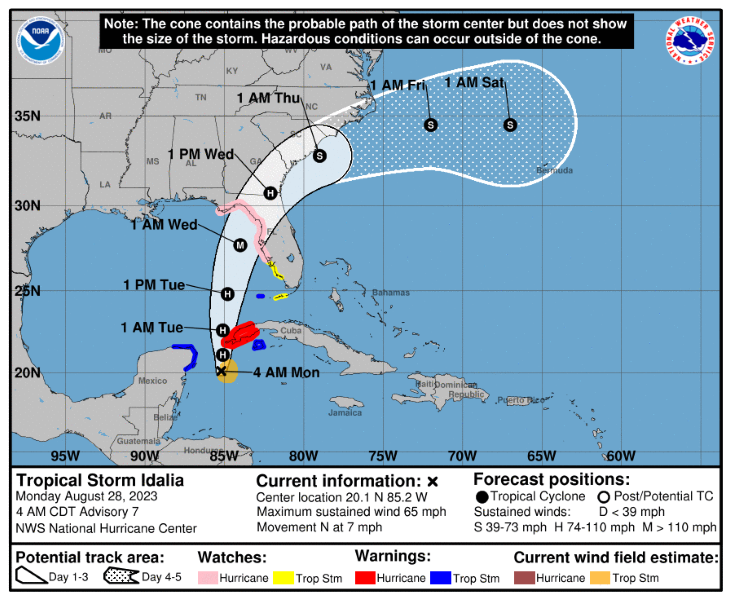 As officials monitor Tropical Storm Idalia in the Gulf of Mexico, the UF experts listed below, as well as many more found on the UF Hurricane Hub, are available to comment on aspects of storm preparedness and recovery.
Carrie Stevenson is an editor of the revised Florida Homeowner's Handbook to Prepare for Natural Disasters and can speak to how to prepare for a hurricane. She is a Coastal Sustainability Agent with the UF/IFAS office in Cantonment, Florida. ctsteven@ufl.edu
Xilei Zhao is a civil and coastal engineer who studies citizens' decision-making during evacuation orders under the threat of a hurricane. xilei.zhao@essie.ufl.edu
David O. Prevatt is a structural engineering professor in the Department of Civil and Coastal Engineering who studies how hurricanes and tornadoes damage low-rise buildings through post-storm investigations and experimental research. dprev@ufl.edu
For a comprehensive list of UF faculty with expertise in these areas as well as a link to UF's emergency response updates, please visit the UF Hurricane Hub.