UF Health Shands Children's Hospital earns prestigious designation for trauma care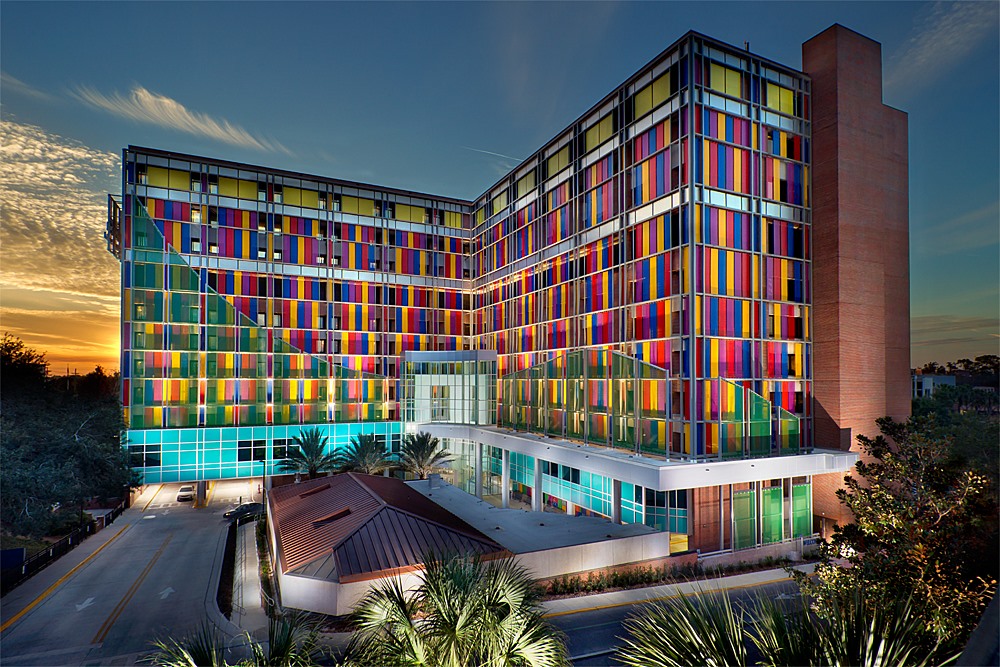 University of Florida Health Shands Children's Hospital has been verified by the American College of Surgeons as a Level 1 pediatric trauma center, one of fewer than 20 in the nation to earn the distinction. The verification means that the hospital meets the ACS's highest standards for staff, resources and equipment to optimally handle a child's life-threatening injuries.
The designation comes after a five-year, large-scale effort the UF College of Medicine Department of Surgery's pediatric surgery division led to add crucial staff and design evidence-based treatment protocols.
UF Health Shands Children's Hospital has long had a state-issued designation as a Level 1 trauma center, meaning it handles the most complex pediatric injury cases. The ACS verification delves much deeper into the inner workings of a trauma center, including how it executes continuous quality improvement and has an array of specialists available.
"This means that every child who comes to our hospital is getting nationally recognized, high-level trauma care," said Shawn D. Larson, M.D., the interim chief of pediatric surgery who led the verification effort.
For parents, the ACS verification means that a hospital adheres to detailed, nationally accepted standards of trauma care. There are just four ACS-verified Level 1 pediatric trauma centers in Florida and only 18 nationwide.