UF researcher studies Florida's microclimates
As temperatures rise, how one UF researcher is working to make cities feel cooler
With scientists calling July the hottest month in earth's history and warning of warmer temperatures to come, one UF researcher is working to make cities feel less scorching.
Yi Luo, assistant professor in UF's College of Design, Construction and Planning, studies microclimates, or areas that may have a different climate than their overall region. Her recent work includes mitigating the heat for visitors at The St. Pete Pier and its 26-acre waterfront park. She's also working with Sasaki, an architecture landscape firm contracted by the City of Key West, to study the historic Mallory Square and propose ways to make the area more comfortable during the day.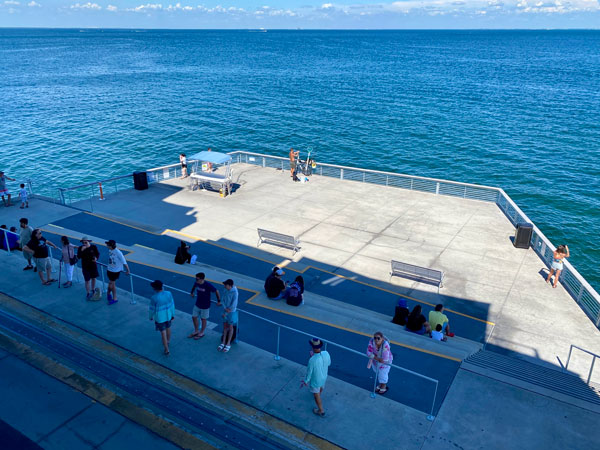 "In Florida, microclimate studies are typically needed at areas of extreme heat," Luo said, "Studying these areas plays a huge role in making them more livable and enjoyable environments."
Solutions to improve the microclimate of The St. Pete Pier included extending building roofs to add more shade below, building a tilted lawn with larger shaded areas and adding more than 800 new strategically placed trees to the park.
Luo and her research assistants visited St. Pete Pier in June to survey people at the park and their activities. She measured temperatures, wind, humidity and solar radiation around the park using a weather station. By running a cross-sectional computational analysis, Luo found that several areas were more comfortable for visitors following the park's renovations.
"Landscape architecture is an evidence-based discipline," Luo said. "We need to know what works to inform future designs. Design decisions need to be picked based on evidence, so my research focuses on collecting this evidence."
Luo's work in Key West began in July to gather baseline data.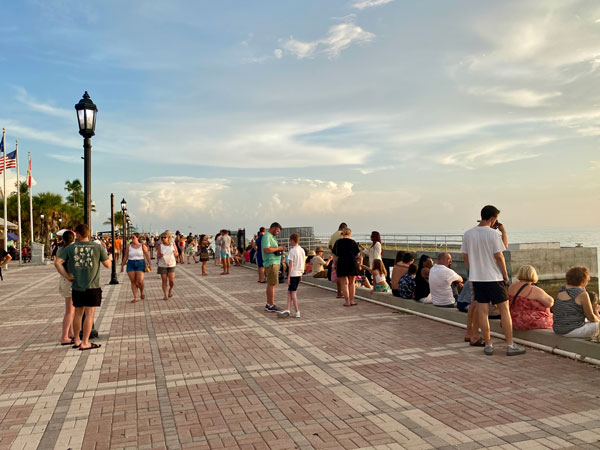 Mallory Square is the site of a Sunset Celebration, a nightly festival with performances by local artists that is a major tourism draw. Gathering data on current conditions will allow for more informed design decisions in hopes of making Mallory Square a destination for morning and daytime, in addition to its popularity at sunset.
Luo plans to continue studying microclimates and plans to study Gainesville and cities in south Florida in the near future.
"In a new era where more cities are experiencing higher temperatures, this type of research is critical in heat relief for Floridians and visitors," Luo said.