Behind the scenes: Florida Museum prepares the butterflies ahead of Hurricane Idalia
While most Floridians think of hurricane preparation as buying supplies, sandbagging doorways, and boarding up windows, the Florida Museum of Natural History and its staff had a special task to accomplish before the storm: capturing all of the butterflies in the museum's Butterfly Rainforest.
Hurricane Idalia is expected to hit Florida Wednesday morning as a Category 3, according to the National Hurricane Center as of Tuesday afternoon. Alachua County, where the University of Florida is located, has been under a hurricane warning since Monday night.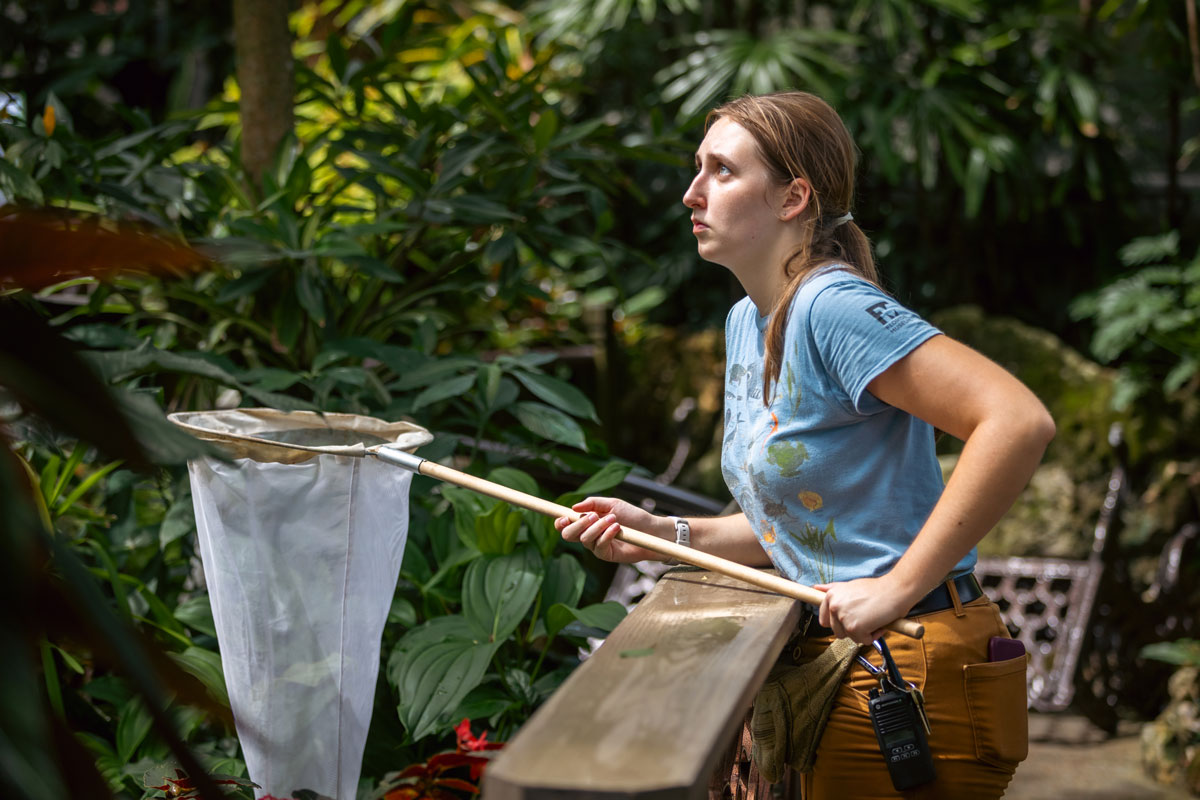 Florida Museum staff ran around the Butterfly Rainforest with large nets trying to capture 700 butterflies before the storm.
Ryan Fessenden, manager of the Butterfly Rainforest, said, "We are a USDA regulated containment facility. These butterflies are regulated plant pests, and when conditions get to be this dangerous and the risk of breaching this containment facility is high, we collect all the butterflies and put them in a secure location."
He said because the butterflies are exotic, they would be considered invasive species if they escaped.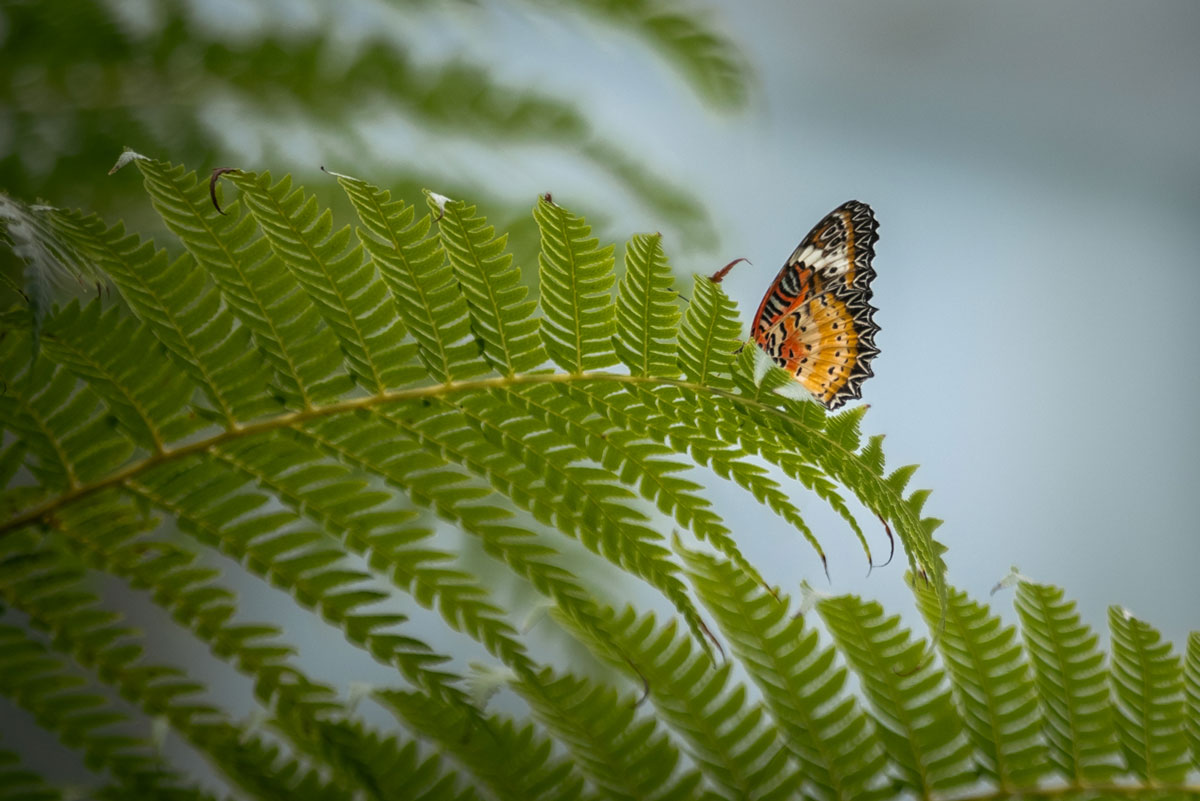 Fessenden said there is a methodology to capturing the butterflies, including being careful and calm, swinging high to low, pulling them out of the net gently and putting them into a designated container.
Nathan, a staff member at the exhibit, said the proper procedure after capturing the butterfly in the net involves grabbing them between your index and middle finger like scissors and as close to their abdomen as possible.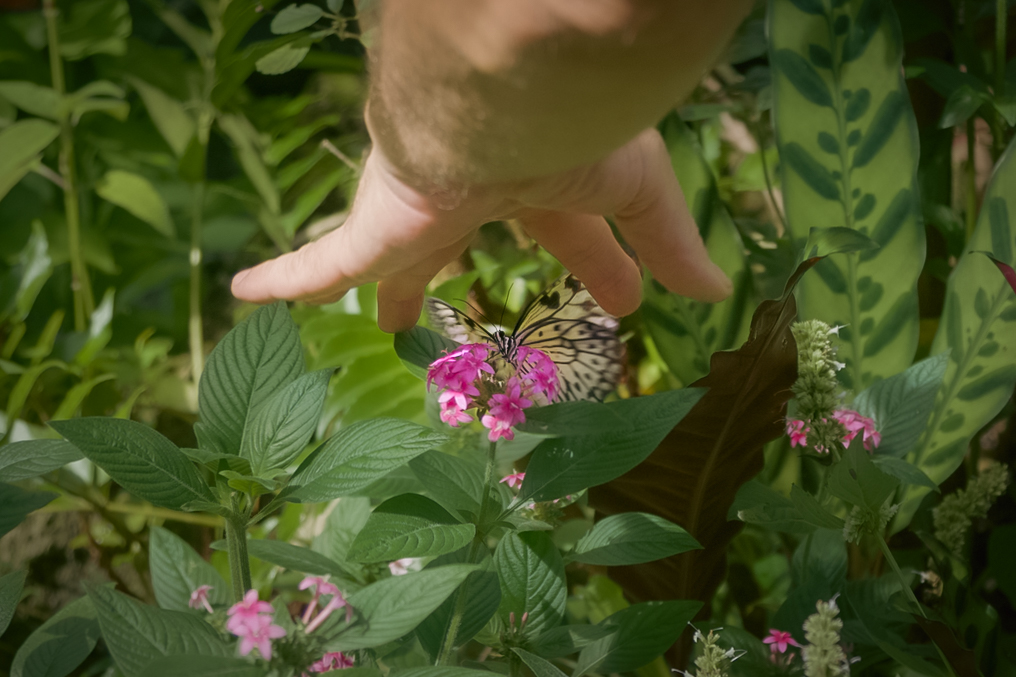 "If you get too close to the edge of the wings, they can still flap them, and it risks having their wings be damaged," he said. "Using the sides of your fingers is generally cleaner, less oils to do less damage to them and not prolong the length of time you are holding them."
Darcie MacMahon, associate director at the Florida Museum of Natural History, said once the workers can safely come back to campus, the staff will release the butterflies back into the exhibit.
Along with the butterflies, the exhibit has koi fish, turtles, and birds that cohabitate but are not being captured to bring indoors.
"We've never had any damage to the structure itself. We have had some damage to some of the plants that are more sensitive to higher wind. But other than that, animals know what to do during a storm and they manage to power through."