UF Health Shands Hospital again ranked among elite by U.S. News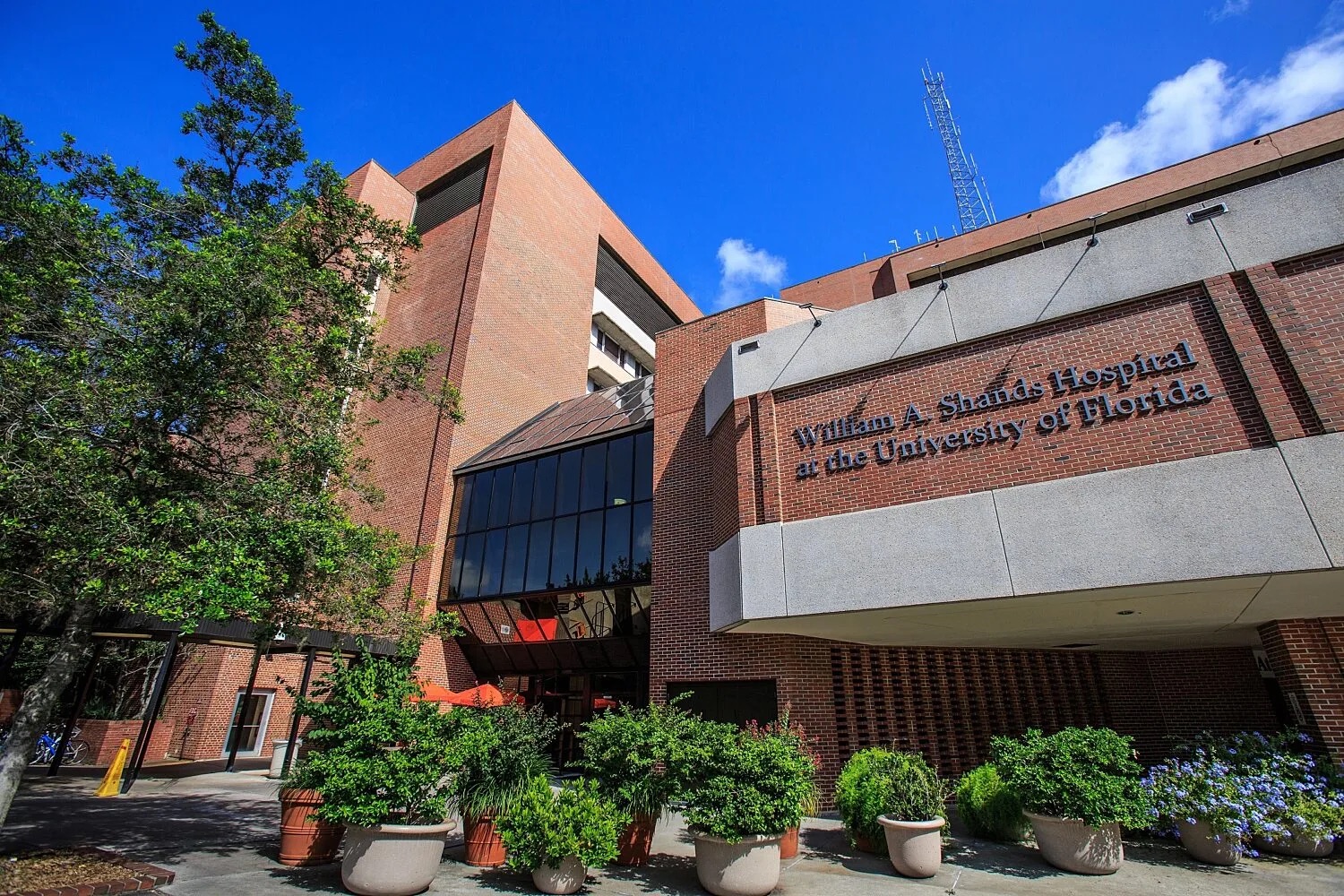 University of Florida Health Shands Hospital, a perennial leader in health care in Florida, was again recognized Tuesday by U.S. News & World Report's Best Hospitals survey for excellence in adult patient care, with five medical specialties ranked among the nation's elite.
Combined with the four pediatric specialties ranked in the nation's top 50 by U.S. News in June, UF Health Shands has nine specialties recognized.
"It takes an outstanding team of talented medical caregivers and staff to maintain the excellence of our health system," said David R. Nelson, M.D., senior vice president for health affairs at UF and president of UF Health. "But we never forget that this sustained quality of care isn't just measured in a thousand points of data. It's also measured in the enormous difference we make in the lives of our patients."
The adult hospital's ear, nose and throat specialty ranked 30th in the United States, up 10 places from last year. Neurology and neurosurgery went from "high performing" last year to No. 30. High-performing specialties are ranked among the top 10% nationally.
Other ranked specialties are obstetrics and gynecology (No. 39), geriatrics (No. 42), and pulmonology and lung surgery (No. 43).
"I'm extremely proud of our College of Medicine faculty and staff for playing such an important part in the success of UF Health Shands," said Colleen G. Koch, M.D., M.S., M.B.A., dean of the UF College of Medicine. "Their passion and dedication to medicine, and patient and family-centered care are at the heart of what makes a great health system. It's our privilege to provide outstanding care to the patients we serve."