UF Health Cancer Center achieves National Cancer Institute designation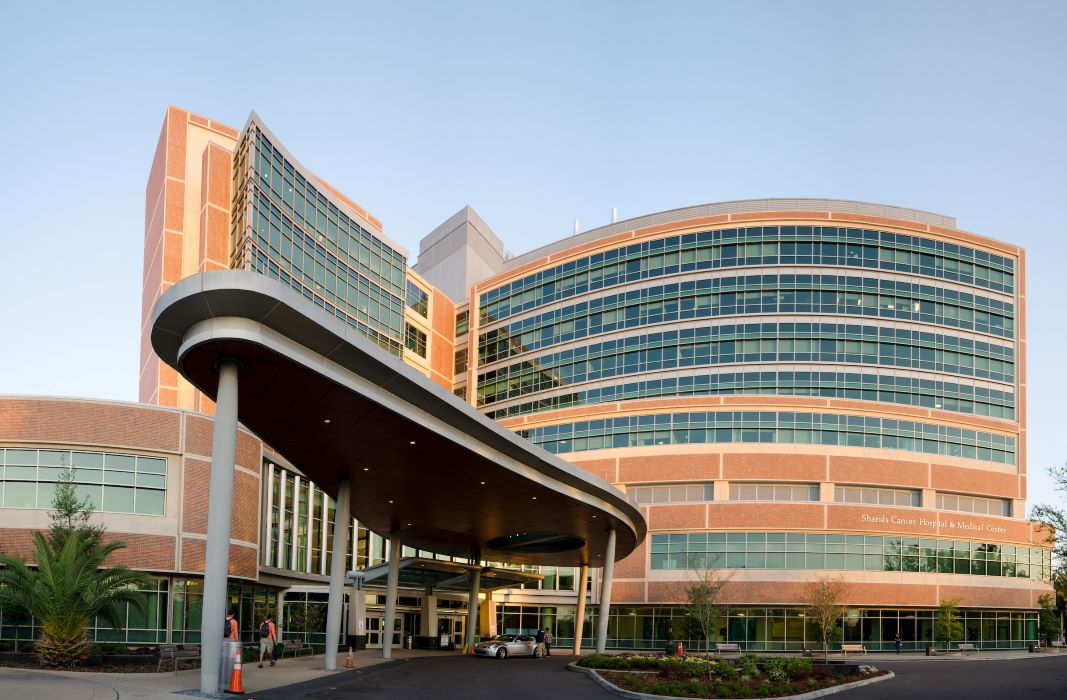 The University of Florida Health Cancer Center has received prestigious designation from the National Cancer Institute, or NCI, and joins the ranks of the country's most distinguished cancer centers, becoming the 72nd in the United States and the only one in North Central Florida.
The designation signifies that the UF Health Cancer Center has met rigorous standards in its leading-edge cancer research programs, advanced scientific leadership, distinctive training programs and forward-thinking community outreach.
"This is a big deal — and it's going to make a difference for many of Florida's families as their loved ones fight cancer," UF President Ben Sasse said. "This designation keeps UF Health and the UF Health Cancer Center on the cutting edge of research and innovation — and ensures top-notch care."
The center will receive $2.1 million annually from the NCI to enhance its ability to attract more world-class researchers and clinical investigators and train the next generation of the cancer research workforce, while increasing its competitiveness for cancer research grants.
Jonathan D. Licht, M.D., director of the Cancer Center and the Marshall E. Rinker Sr. Chair in the UF College of Medicine, said the NCI designation — and its ability to boost cancer research funding — means a brighter future for those in this region affected by cancer.
"We envision a future where highly tailored and personalized approaches to cancer prevention, diagnosis and treatment allow us to intercept cancer at earlier stages, offer more effective and less toxic therapies, and provide higher rates of cure," Licht said.