We can't overestimate the power of representation in reboots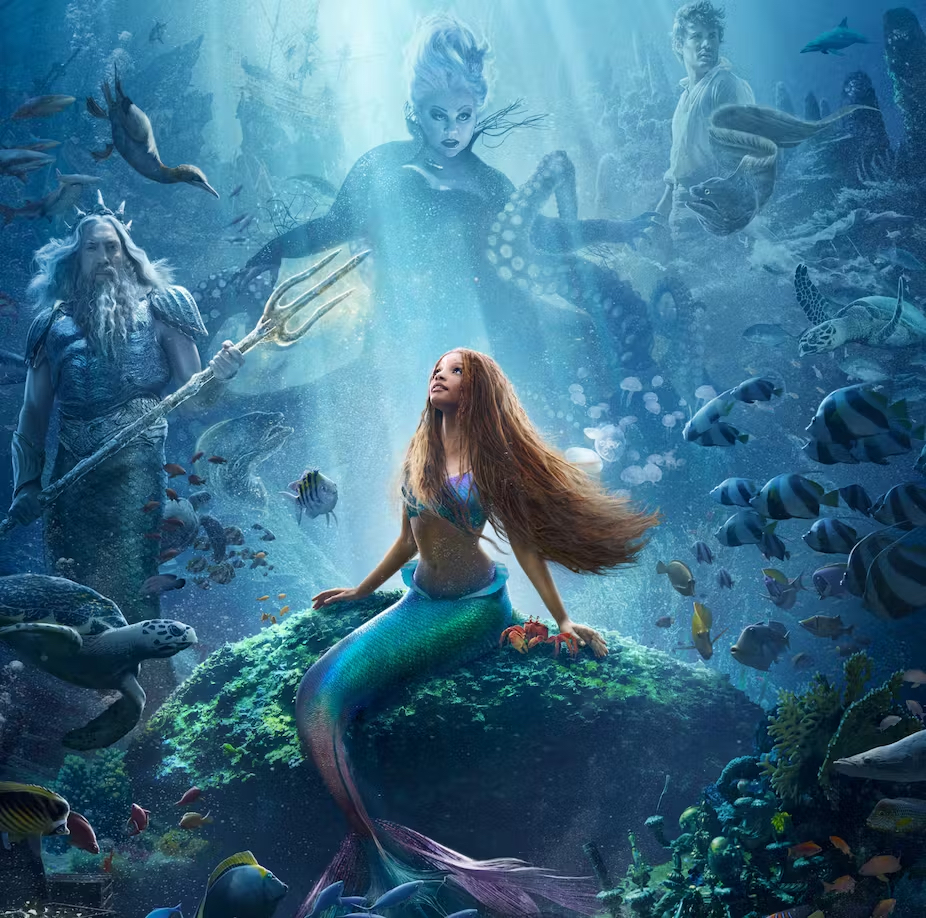 From a Mexican immigrant reinterpretation of "Party of Five" to a Black reimagining of "The Wonder Years," representation in reboots has boomed in the past three years. Recently, "The Little Mermaid" live-action Disney film featured a Black Ariel swimming into the mainstream psyche and hitting a global box office milestone. Why are nostalgic narratives being rewritten in this way, and what is the cultural impact?
"Reboots are a part of our nostalgia culture; they allow us to reimagine that time period we loved, but with more complete or complex content," said Rachel Grant, Ph.D., an assistant professor of journalism at the University of Florida (UF), who has done extensive research on reboots with diverse casts. "And representation really does matter in mainstream media, especially for children at early ages. When children see themselves onscreen, through characters like a Black Ariel in 'The Little Mermaid,' it adds to the value of their identity."
As a young Black girl, Grant grew up watching the original animated film in 1989, which featured a white female protagonist. It was Grant's favorite Disney movie, with its magical undersea world in which a young, defiant mermaid set out to seek adventure and love.
For young Black girls today, the current version of "The Little Mermaid" is taking on new layers of meaning. When the trailer for the film, starring Halle Bailey, first reached audiences, poignant videos of young Black girls watching the trailer went viral. Cameras captured their expressions of wonder and awe, as they digested the realization that Ariel resembled them.
While the storyline of the 2023 film remains mostly the same as that of its 1989 predecessor—with Ariel ascending to the surface of the ocean, connecting with a human prince, and encountering the devilish Ursula—it looks plenty different. Audiences are consistently craving that difference—that diversity in media, where representation matters.
"When you think of the original shows like 'The Wonder Years,' they were focused predominantly on white families, but now you have a story about a Black family during the civil rights movement in the reboot," Grant said. "Other shows like 'One Day at a Time' have been rebooted to reflect different narratives. This is all helping us reimagine diversity and recognize advancements in marginalized communities."
But "The Little Mermaid" takes this concept one step further, because it is geared specifically toward younger audiences that are absorbing the message that representation matters early. Disney has taken the initiative to represent female characters and present diversity in media in a more multicultural way with films like "Moana," "Mulan" and "The Princess and the Frog."
"Because of these films, children are able to feel empowered about their cultural backgrounds, instead of feeling like they're not seen or that their community is not normalized," Grant said.
Disney has been instrumental in catalyzing this shift since the 1990s, Grant said, and has made much more significant leaps in the past decade when it comes to diversity in media.
"Disney is one of the key players in trying to change stories around different aspects of culture. The idea that every young girl can be a Disney princess, that she doesn't have to just have Eurocentric features or blonde hair, is a big deal," Grant said. "Halle has locs as Ariel, so they didn't even try to change her appearance to fit a Eurocentric understanding; she gets to embody her Black female identity as authentically as she is."
What happens when that authenticity is embraced and emboldened? The cultural narrative shifts, and viewers learn and grow.
"We underestimate the power of TV and films and how they get through to people," Grant said. "In this particular movie, the message of authenticity, of finding your own voice, is profound. So, having that story placed with a Black female character, it empowers young Black girls and women to see themselves in different ways. And that changes people's minds about what's possible."