Motherhood in the OR: A new generation of surgeons navigates two loves
The last thing Kelly Herremans thought she would be was a surgeon.
When she was in medical school, Herremans distinctly recalls wanting to do "anything but." The reputation of a surgeon's work-life balance — or lack thereof — was notorious for its grueling hours in the OR, on-call and at the behest of the hospital.
Then, she had her first clinical rotation.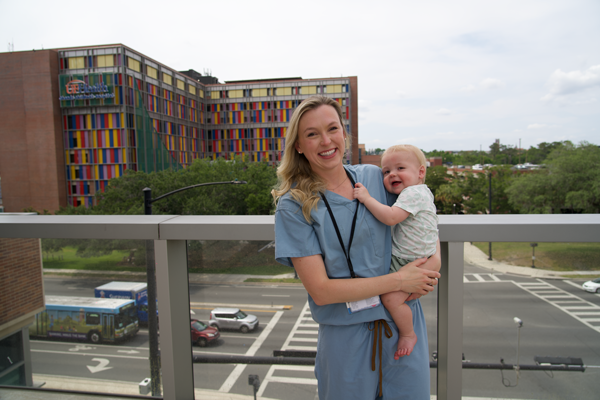 "I fell in love, and there was no looking back," Herremans, MD, said. "But I wanted to be a mom long before I wanted to be a surgeon, so I had to grapple with how I would balance two parts of my identity that were incredibly important, and non-negotiable."
Herremans is a surgical resident, which makes both pregnancy and motherhood especially challenging. Being a surgeon is a commitment not for the faint of heart, and training to be one is a dizzying blur of five to seven years spent absorbing countless techniques and perfecting procedures from start to finish. Currently, about 22.6% of practicing general surgeons are women, according to data from a 2021 survey by the American Association of Medical Colleges. But for general surgery residents, the number is slowly creeping up — and for seasoned faculty, this is a welcome change.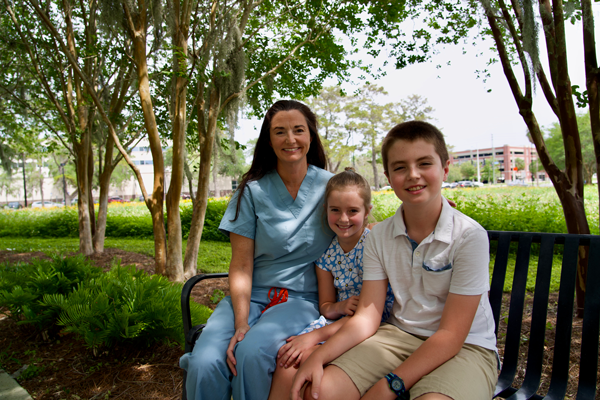 In fact, when Christiana Shaw, MD, a surgical oncologist remembers her training, having children was far from the feasible norm. When she started her residency, there was only one female surgical faculty member.
"I wanted to be a mom before I wanted to be a surgeon," Shaw said. "And I remember asking an attending in residency, who was a mom with five kids, how she did it. I wanted to time it perfectly. And she said, "There is no right time. You're going to have to jump."
Shaw was one of the first members of her department to take a dedicated maternity leave. Now a mother of two kids, ages 7 and 10, she and her peers are blueprints for those who follow, demonstrating not only possibility, but potential.
"You quickly learn that you have a finite amount of time," she explained. "It's important to make the time that you do have, valuable."
Shaw puts it like this: Everyone wears many hats, and most of the time, people don't care what your other hats are. They just want to know you'll take the others off when you're with them.
"I tell women that you don't actually have to do it all," she said. "You do what you need to do, priority-wise, and everything else falls into place."
For a profession that runs on perfection and a certain degree of predictability and control, adding a child — or several — means learning to ask for help. Support, Shaw points out, is integral. You will need it, and you will need to learn to ask for it. But even then, the reality of learning how to save lives while caring for a tiny, new one at home necessitates workarounds.
"I knew, early on, that I wanted to be present during as many surgeries as I could," said Gwen Gillies, MD, a surgery resident. "But I also needed to keep my supply up to be able to breastfeed my son. So I've pumped during a cholecystectomy, a thoracotomy, on rounds, you name it."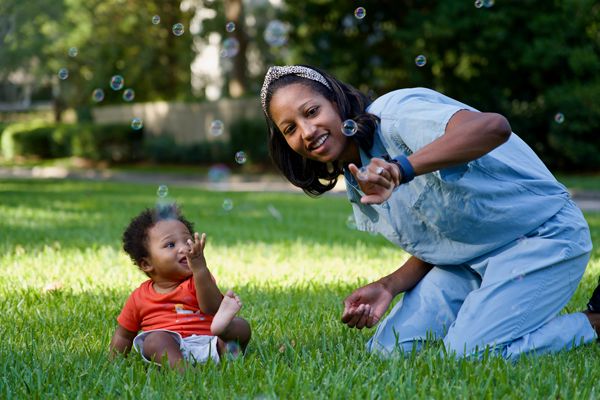 A key part of being a surgeon and a mom is knowing what you need to succeed—and feeling like you have the support to ask for it and do it — without fearing any professional repercussions. The second time Crystal Johnson-Mann, MD, a bariatric surgeon, was pregnant, was a gamechanger.
"When you're pregnant for the first time, you're worried about stepping on toes. I didn't request dedicated time in my schedule to pump, and that caused my milk supply to dwindle," she said. "But when I had my second son, I didn't hesitate to let my clinic manager know that I would need dedicated time blocked off during every clinic to pump milk. You learn to do what you need to do for your child, and for your professional career, fairly quickly."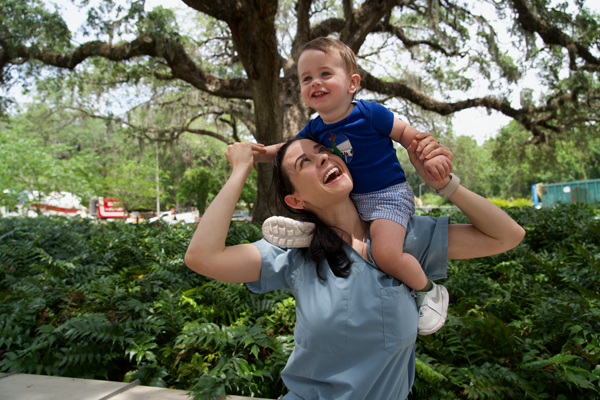 It's a crash course in flexibility, but one grounded in small, dedicated moments of routine. Every night, Valerie Polcz, MD, a surgical resident, has a dance party with her son. (The DJ tends to be Sesame Street.)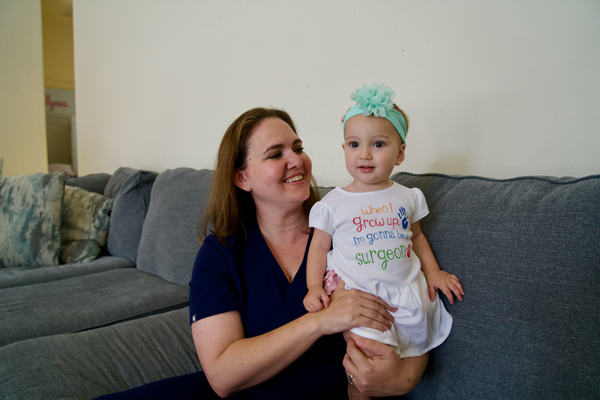 Jennifer Fieber, MD, a surgical oncologist, takes the time to read with her two sons, one-on-one, before bed.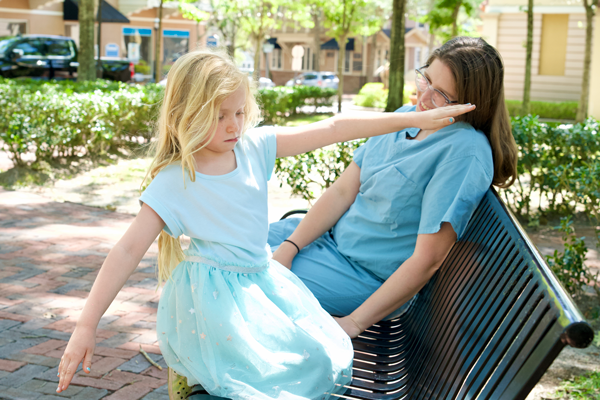 Colorectal surgeon Krista Terracina, MD, instituted Nature Wednesdays: Bedtimes are slightly extended, and she and her kids settle in for a wildlife or nature documentary.
Angel Charles, MD, another surgical resident, and her daughter do yoga — with varying degrees of giggles and success.
Surgery's rigorous training and demanding hours aren't likely to change. But the landscape of who can be a surgeon, and what they can expect from their lives outside of the hospital, is shifting. Amanda Filiberto, MD, a chief resident, credits Shaw and others who came before her for paving the way, and hopes others will follow.
"You can do both," she said. "I want people to know that. And I'm not saying it's not hard, because it is. But if you want to have kids, and you want to be a surgeon, you can. We are no longer the outliers."