UF partners on NSF-funded National Artificial Intelligence Research Institute focused on STEM learning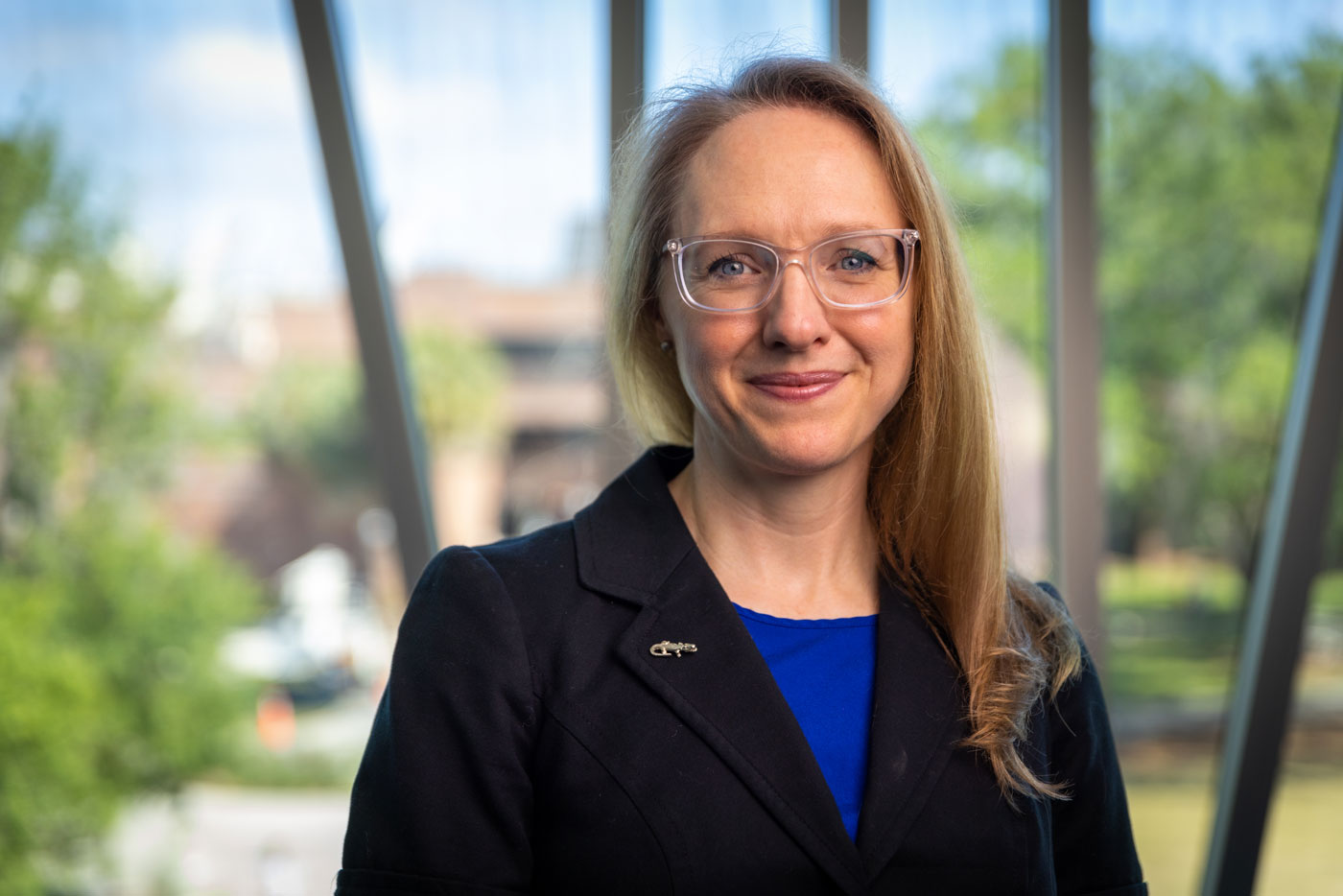 The National Science Foundation announced today that it has selected a team of scientists from the University of Florida and the University of Illinois Urbana-Champaign to lead a $20 million institute to advance artificial intelligence to promote STEM education.
The AI Institute for Inclusive Intelligent Technologies for Education (INVITE) will be based in Illinois with UF as a major partner and with scholars and practitioners from across the U.S.
"AI holds the potential to transform STEM education by learning from diverse students' data and empowering teachers to customize students' experiences," said Kristy Elizabeth Boyer, managing director of the new institute and a professor of computer science in UF's Herbert Wertheim College of Engineering. "The INVITE Institute will collect unparalleled datasets for training AI systems to deliver this customized learning, with a partner network of over 96,000 students across 24 school districts in eight states."

The INVITE Institute seeks to fundamentally reframe how educational technologies interact with learners by developing AI tools and approaches to support three crucial noncognitive skills known to underlie effective learning: persistence, academic resilience and collaboration.
"We're honored to be selected to partner on this important NSF institute, which is critical to ensuring that teachers know each child's strengths and weaknesses and can adapt their strategies accordingly," said UF President Ben Sasse. "At the University of Florida, we recognize that AI isn't the next big thing, it is the big thing; using these technologies to help young people succeed will provide significant long-term benefits for our state, our nation and our world."
The institute's use-inspired research will focus on how children communicate STEM content, how they learn to persist through challenging work, and how teachers support and promote noncognitive skill development. The AI-based tools created as a result will be integrated into classrooms to empower teachers to support learners in more customized ways.
"Supporting all children as they achieve their goals is one of the most promising ways we can harness AI to benefit society," said Maya Israel, an associate professor of Educational Technology at UF and senior personnel of the INVITE Institute. "With unique capabilities among its partner institutions, the INVITE Institute will create new techniques and technologies that benefit tens of thousands of students from a range of backgrounds and experiences."
A key purpose of the INVITE research is to broaden engagement with and learning of STEM among historically marginalized groups at K-12 levels by investigating emerging AI techniques and building intelligent technologies. Postsecondary students will be heavily involved through educational and research opportunities that strive to build a diverse workforce of scientists and engineers.
"In the INVITE Institute, our talented faculty will leverage unique AI infrastructure in a multi-institutional effort that addresses arguably the most important responsibility we have, namely the preparation of our children for future success," said David Norton, vice president for research at UF. "University of Florida researchers will join others to understand how AI and related technologies can improve the educational experience for K-12 learners. This is critically important as we seek to elevate education for all students in our country."
The institute will build national capacity for AI research and broadening participation in computing through nationwide partnerships, professional development programs, outreach and community activities, and provide a wide range of AI in education resources.
The NSF's funding partner for the INVITE Institute is the U.S. Department of Education Institute of Education Sciences.
With more than $500 million in support from the NSF and its funding partners, the National AI Institutes represent the most significant federal investment in AI research and workforce development to date, according to the agency.