Gator grad economist breaks barriers, has a bright future ahead
Brianna Alderman was introduced to statistics and economics in her high school AP courses and immediately fell in love. A Gainesville native, Alderman decided by her senior year that she wanted to attend her hometown university to study these subject areas.
This week, the 22-year-old will graduate with honors from the University of Florida with a triple major bachelor's degree in economics, statistics and mathematics. She knows her experience at UF will help guide her as she pursues her Ph.D. in economics at Harvard University in the fall.
A self-proclaimed industrial organization economist with interests in labor economics, Alderman realized she wanted to pursue a career in teaching and research and become a professor after working as a research assistant alongside Roger Blair, a professor in UF's economics department.
Industrial organization is the study of market structures and how firms interact with each other in markets while trying to maximize profits. In some cases, firms have incentives to skirt the law, or they hurt people for the benefit of the firm's profits, whether that be the people they're purchasing from or selling to. Antitrust laws establish rules so businesses stay within certain constraints and don't hurt society at large.
"I hope that the work I do will help policymakers and everyday Americans understand how the companies around them are functioning and how consumer prices are influenced as a result," Alderman said. "Economics impacts so many people, it is an area in which there is a unique opportunity for impact."
Alderman has co-authored multiple publications, including a book she wrote with Blair, which is under contract with Cambridge University Press. She is currently conducting research with Blair related to monopsony power, which is when a single buyer purchases so much of a good or service that it can influence prices. In the labor market, this can lead to wage suppression.
Alderman has also written on collusion among the four major meatpackers in the fed cattle market, which leads to higher beef prices. Having conversations and making the public more aware of these issues can help consumers be more informed, she said.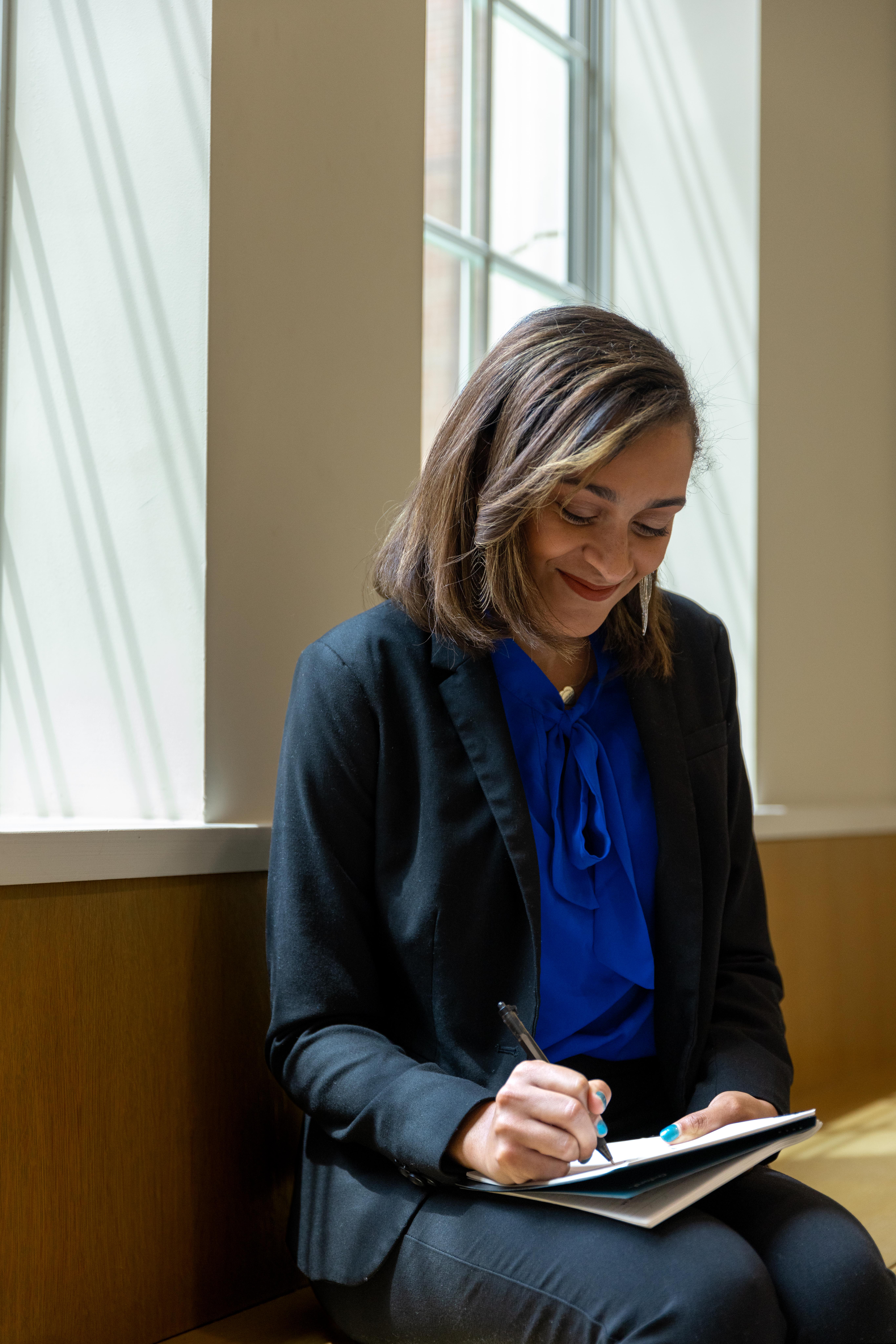 Alderman also plays an important role in diversifying a field that remains among the most homogenous in academia, with females comprising only 22% of tenure or tenure-track economics professors, according to a survey by the American Economic Association. Black people make up only 2% of full professors, according to the same survey.
"Throughout my education, I've been in spaces where there are not a lot of Black women," Alderman said. "Somebody has to pave the way and break the glass ceiling, and I'm happy to be the one to do it so it's a little easier for somebody else in the future."

Alderman is excited for this next phase in life, although she will miss watching the Gators play football on Saturdays with her father, a UF alumnus. She will be sure to find a local spot to watch the games in Massachusetts, she said.
"My experience at UF helped me develop into a more humbled academic while still being a confident individual," Alderman said. "I am so grateful for the opportunities I've had here and how they've shaped me into the person I am today."