When Beyoncé speaks her truth, aspiring musicians tune in and take notes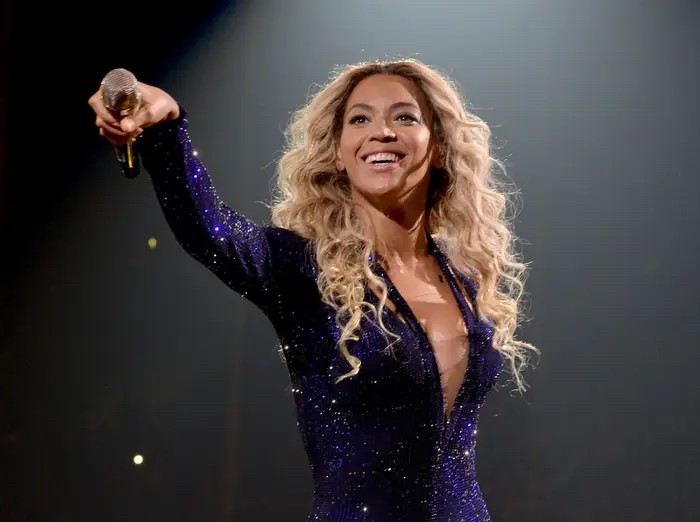 Beyoncé's Renaissance World Tour kicked off on May 10, not long after the singer-songwriter was named the highest Grammy award winner in music history. The tour is so massively successful, it is poised to out-earn Taylor Swift's Eras Tour by $500 million (with single ticket prices in the $700 range).
None of these record-breaking stats are surprising to music industry professionals (and music professors) who have been studying Beyoncé's career for decades. Her power as an artist has multiplied with every creative risk she has taken, from releasing seven studio albums to embarking on nine concert tours.
She doesn't follow any sort of prescribed formula for longevity. She is authentically herself – real, honest and passionate – and her approach is captivating a new generation of student musicians.
"Beyoncé is an artist who is always telling her truth in a very sincere, open and vulnerable way," said Thaddaeus Bourne, a classically trained singer and Grammy-winning music professor at the University of Florida (UF), who incorporates Beyoncé's discography into his curriculum. "There's always a lot of personal strength in everything she does, and the way she tells her stories is incredibly relatable."
Fans have spent years awaiting an opportunity to listen to these lyrical stories live. They have been replaying tracks like "Break My Soul" and "Cuff It" from July's Renaissance album, and anticipating Beyoncé's first solo global trek since The Formation World Tour that followed the 2016 release of the Lemonade album.
The current tour started in Sweden and will continue through Belgium, the United Kingdom, France, Spain, Denmark, the Netherlands, Poland and North America (wrapping up in New Orleans, La., on Sept. 27).
While Beyoncé is onstage, Bourne is championing the performer's work in his "Artistic Revelation" music course at UF. During a themed week about "trauma, adversity and grieving," Bourne uses Beyoncé's Lemonade album as an ideal example of raw, emotional musical expression. The album is well-known for being a creative documentation of Beyoncé's relationship obstacles with her husband, JAY-Z.
"I teach a unit on personal experiences, and we look at a wide survey of musical examples (from modern pop to classical and folk music), but the nice thing about using very successful pop artists like Beyoncé as part of my subject matter is that students can really relate to it," Bourne said. "They feel a connection to Beyoncé and her Lemonade album. When I'm talking to students about Beethoven's Fifth Symphony, for example, they might recognize the tune but I have to tell them how to relate to that. When they learn about Beyoncé, they just get it, and they brighten up more."
There is a reason that Beyoncé is so universally relatable to fans, especially students of music who understand her lyrical and vocal nuances. The way Beyoncé encapsulates emotion in her compositions is as unique as it is timeless.
"Beyoncé just broke the record for Grammy wins, and I think the mistake people make is trying to figure out what the Beyoncé 'formula' for success is," Bourne said. "We should really be looking at (as we would look at great artists like Beethoven and The Beatles) the fact that Beyoncé is not trying to mimic anybody else. She is working as a creative artist to tell the truth, and it's always coming from sincerity. That's one of the things I'd love for my students, as young aspiring artists, to take with them – the courage to speak with their own voice."
As Beyoncé's courageous voice carries throughout the world this summer – even with mid-August tour dates in Tampa and Miami – Florida music students will certainly be listening with new appreciation and awe.