Five big ways UF is benefiting Florida
The University of Florida, the flagship university of the nation's third-most-populous state, is committed to leading and serving the state of Florida. UF has more than 150 mission-focused units statewide and a presence in all of Florida's 67 counties.
Surpassing $1 billion in research for the first time in 2022, UF faculty are developing new treatments for diseases, agricultural products, engineering solutions and countless other discoveries and inventions that fuel Florida's economy and support Florida's prosperity now and in the future.

Some of the ways UF research is benefiting the sunshine state and beyond:
Using AI to protect Florida's agriculture and natural resources
Using artificial intelligence, scientists at UF are partnering with landowners and farmers to monitor and protect Florida natural and agricultural environments. With plans to measure the carbon dioxide captured by plants, soils and other natural resources, the researchers in UF's Institute of Food and Agricultural Sciences and the Herbert Wertheim College of Engineering are creating a network to help better understand fluctuations in the state's ecosystems, and ultimately, to develop AI tools to preserve Florida lands for long-term use and enjoyment.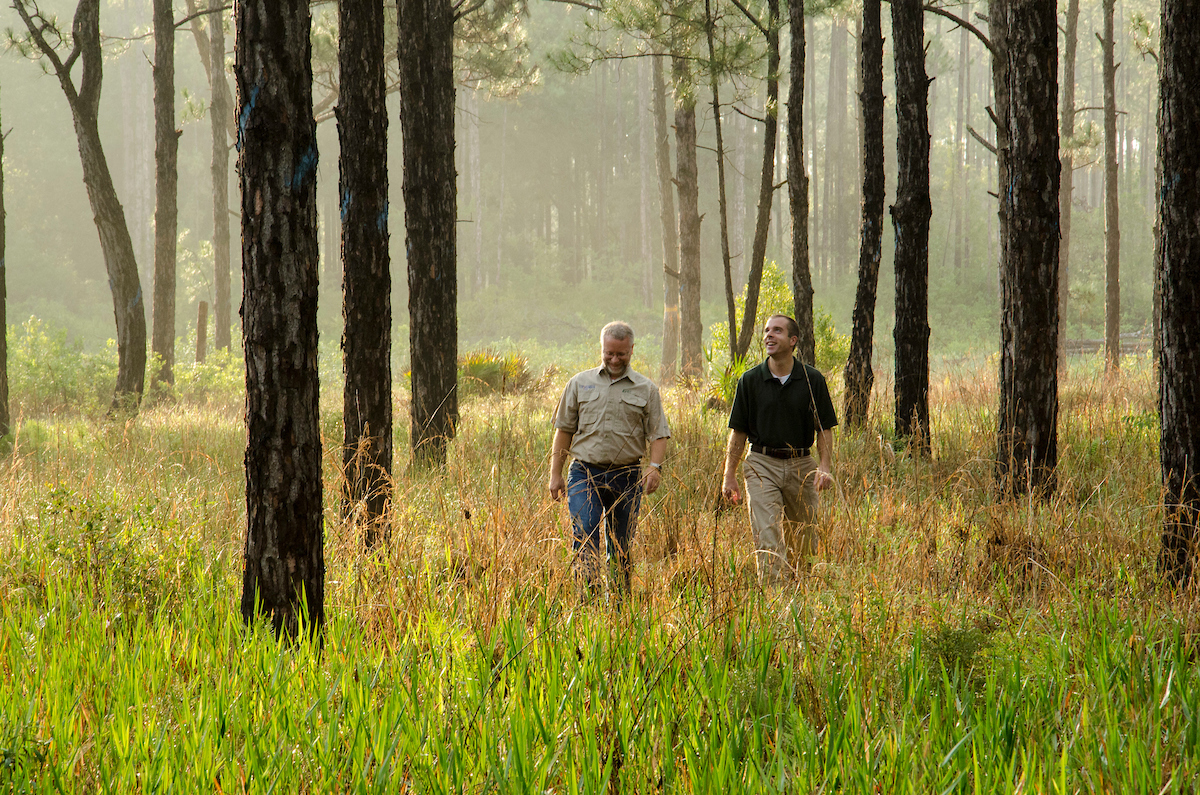 Preserving Florida's diverse wildlife
UF scientists are documenting the wildlife and estimating the value (monetary and otherwise) the unprotected areas of the Florida Wildlife Corridor, made up of 8 million acres of agricultural and natural lands across the state, brings to Floridians. Researchers in UF's College of Design, Construction and Planning are working with UF/IFAS to gather the data, which will serve as a key resource as policy makers work to preserve the corridor, including its wildlife, water storage, flood protection and outdoor recreation. 

Using AI in healthcare to improve patient outcomes
Using data collected from patients' vital signs, UF researchers have designed an artificial intelligence system that can improve patient outcomes by accelerating and focusing doctors' decision-making during the crucial, early stages of hospitalization. The UF Health network of hospitals and physician practices manages more than 3 million inpatient and outpatient visits each year and serves patients from all of Florida's counties, from around the nation and from more than 40 countries.
Improving literacy across the state
A UF initiative is providing families in Florida with the materials needed to boost literacy for children in grades K-5. The New Worlds Reading Initiative, a unit of UF's Lastinger Center for Learning, is a free book and reading program for eligible students. To date, the program, funded in 2021 by the Florida Governor and Legislature, has distributed more than 2.2 million books to children across the state. The program complements additional efforts in UF's College of Education to enhance learning outcomes by providing educational training and resources for teachers and students.

Improving affordable housing statewide
UF experts supply data and applied research to state agencies, local planners, the housing industry, nonprofits and others involved in shaping housing policy in Florida. The Shimberg Center for Housing Studies conducts research into housing policy and planning, with a special focus on housing affordability for Florida residents. The center was established in 1988 to promote safe, decent and affordable housing and related community development throughout the state of Florida.