Feeling uncomfortable in a potentially dangerous situation? The UsafeUS app can help put the power back into your hands.
The University of Florida is partnering with Alachua County on a tool to reinforce a safe and secure campus environment and to educate members of the campus community on consent as well as how to report incidents of sexual assault, relationship violence or stalking. The tool is being promoted during the month of February as a part of a larger university-wide focus on sexual consent.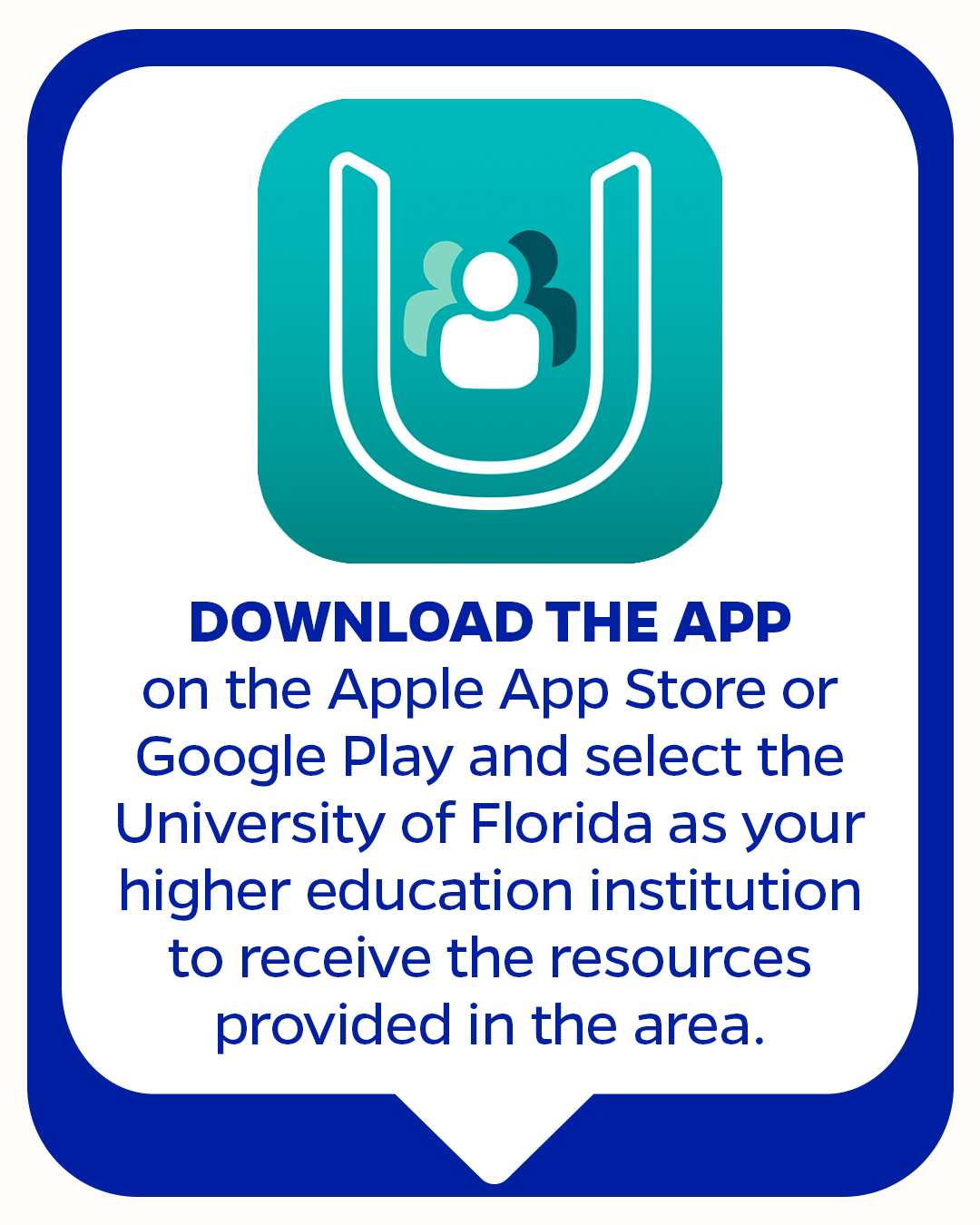 Consent is an active and ongoing process where an individual willingly and freely chooses to engage in sexual activity, said Monica Webb, director of UF's GatorWell. It should be mutual, voluntary, enthusiastic, and not impaired by drugs or alcohol. Consent can be withdrawn at any time, and it only applies to the specific sexual act agreed upon, not to any other activities. It's essential to note that silence, stealthing, an absence of "no," coercion, or an impaired "yes" do not qualify as consent. In Florida, engaging in sexual activity without consent is illegal and can result in charges of sexual battery as well as UF Student Code of Conduct violations.
Promoting a safe campus resource through the use of the free and confidential app, UF brought the UsafeUS app to campus Fall 2021 to provide information and resources for those affected by interpersonal or relationship violence to get help and understand their options.
The app features several actions, including a GPS function that shares the user's location with up to three people. Additionally, the app allows users to generate a fake text message or phone call that will allow them to remove themselves from a precarious situation. The app also includes embedded personal safety tools, such as a friend walk feature that allows students to invite a friend to virtually walk with them to their destination.
In addition, the app provides UF students and employees with information about the reporting process for sexual assault, as well as access to local support available both on and off campus.
Russ Froman, UF's Title IX Coordinator, said by providing the campus community with the information and tools necessary to protect their own safety, the app helps to create a culture of safety and respect on the campus.
UF now works with Alachua County Coalition Against Sexual Violence and with local bars and restaurants to educate community members on how to respond to one of the app's offerings: the "Angel Drink" function.
For those unfamiliar with the term, the "angel drink" or "angel shot" was born at a Tampa Bay bar that sought to offer patrons a safe way to get out of a bad date. Patrons who request the shot or drink, are escorted to their car by bartenders, according to the Tampa Bay Times. If it's ordered with ice, an Uber or taxi will be summoned. Order it with lime, and the police are called.
Anyone using the app has the option to select the drink and present it to bartenders as an order without having to voice its name. With more than 1,890 unique users, UF continues to expand use of the app as well as its functions.
"It's really important to have that relationship with area establishments because it allows us to share with each other what trends we're seeing," Froman said. "Together, we can work on how to make things better for everyone involved."
Download from the App Store here.