UF Advancement VP Tom Mitchell transitioning to Senior Adviser role
GAINESVILLE, Florida — After more than 12 years leading the University of Florida's highly successful philanthropic enterprise, Tom Mitchell, vice president for advancement, will transition to a role as senior adviser to the president. The move will be effective March 11, 2023.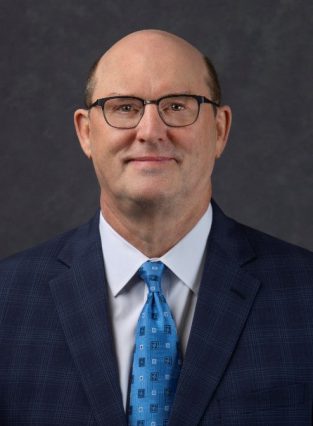 "Tom is recognized by his peers nationwide as a trailblazer of the first order in the world of higher education fundraising," UF President Ben Sasse said. "This is a natural time for Tom to transition into a new role, coming off of completing the most successful capital campaign in UF's history. Gator Nation owes Tom a tremendous debt of gratitude for his remarkable leadership. I have great respect for Tom's talent, his network, and the way he has advised me during this transition. This new role is a win-win for the University of Florida."
UF Board of Trustees Chair Mori Hosseini had similar praise for Mitchell.
"Tom Mitchell is a leader and fundraising expert. UF has written the book that every other university in America will look to," Hosseini said. "Florida, our students, faculty, and staff have benefited — and will continue to benefit — greatly from Tom's outstanding skills."
Effective with Mitchell's transition, Maria Gutierrez Martin, associate vice president for advancement and chief development officer, will become the interim vice president for UF advancement, leading the development efforts of the UF enterprise. Karen Sprague, currently senior associate vice president for advancement, will become the interim chief executive officer of the UF Foundation, overseeing the Foundation's business and operations.
The details of a national search for the person who will fill Mitchell's big shoes will be announced in early March.
UF announced in January that its record-setting Go Greater capital campaign topped $4.6 billion when it concluded on Dec. 31, 2022, far surpassing the original $3 billion goal set in 2014, and making it one of the most successful campaigns in all of academia. The total also shattered all previous capital campaign totals at UF.
Go Greater's grand total is among the most ever raised at a public university, the largest in the history of the state of Florida, and highest among SEC schools. It succeeded in garnering almost 300,000 donors and nearly 2,000 campaign volunteers.
UF's previous capital campaign, Florida Tomorrow, launched in 2005 and concluded in 2012 with Mitchell at the helm, having raised $1.72 billion.
Under Mitchell's hand, UF created a Principal Gifts program, which secured transformational gifts that provided the catalyst to build modern and technologically advanced facilities, endowed support for distinguished faculty, and financial assistance for bright and talented students.
In addition, UF's gift commitments have reached a consistent annual level of $500 million, and UF Advancement's Talent Management program has worked diligently to develop many advancement industry leaders and development professionals over the years.
Recent initiatives under Mitchell's guidance have included the interdisciplinary efforts focused on major challenges of our time, including the Early Childhood National Summit (Starting Ahead, Staying Ahead), the ReMission Summit, and the AI Initiative.
Mitchell was named UF's vice president for advancement in June 2010 after serving eight years as vice chancellor of university advancement of the University of California, Irvine, and president of the UC Irvine Foundation. Prior to his time in California, Mitchell served as associate vice president and as president of the Iowa State University Foundation as well as vice president for development at Northern Illinois University in Dekalb, Ill. Mitchell also served the University of Nebraska system in various development positions.
"In my time at UF, it's easy to see the impact and great influence Tom Mitchell has had on this University," Sasse said. "I look forward to continuing to benefit from his tremendous knowledge and wise counsel."
"Tom is truly one of the best in the business," said UF Trustee Anita Zucker, chair of the UF Foundation Executive Board. "Working with him to make UF's fundraising goals into reality has been an honor and a pleasure, and UF is a better place because of his incredible hard work and dedication. Thank you, Tom."