Do you watch the Super Bowl just for the commercials?
UF advertising expert Daniel Windels shares insight about appeal of Super Bowl ads
When it comes to advertising, there's nothing bigger than the Super Bowl. Viewed in more than 130 countries and the most watched television broadcast in the U.S. every year, the big game continues to fetch huge bucks from advertisers looking to build brand awareness, increase sales and create a social media buzz.
This year's average price for a 30-second spot is reported to cost between $6 million and $7 million. We spoke about Super Bowl commercial trends with advertising expert and University of Florida faculty member, Daniel Windels. Before joining the College of Journalism and Communications, Windels worked for several ad agencies as a brand strategist and market researcher, and we asked him some questions about the annual spectacle.
Q: Television viewing has undergone a dramatic transformation over the last 10 years with the proliferation of social media and streaming services. Given that change in the TV landscape, are Super Bowl ads still appealing to advertisers?
A: Absolutely. The Super Bowl is still the best opportunity for a brand to be in front of the largest captive audience—bar none. Last year's Super Bowl was watched by more than 99 million people. No other show on TV comes close. Second place was half that number, and it was also a football game, and the most watched entertainment telecast in 2022 was the Academy Awards, with 17.6 million viewers. So, while the market size for the game might not be as high as it once was, it is still the largest event on the calendar for viewership in real time because people don't watch the Super Bowl on delay. It's not necessarily the best market spend for a brand, but it's still a big deal — if you can afford it.
Q: With the cost of the Super Bowl ads reaching an average of $6.5 million, how much are companies spending when you factor in production, testing and the cost of using superstars?
A: It can be astronomical, especially for those brands that buy 60 or 120 seconds of advertising for the game. That's probably why we're starting to see shorter spots to get others in, like Reddit's 5-second ad in 2021. As for production costs, that's all up to the brands. Consider that a normal 30-second spot might cost $500,000 to make, but for the Super Bowl, brands want to elevate that production value to something similar to cinema quality to make a huge spectacle spot. Now it cost millions to make. But there's always the exception, like Coinbase's bouncing QR code during last year's Super Bowl. The commercial was simply a code bouncing around the screen, which was a riff on the bouncing DVD logo meme. The code directed viewers to the Coinbase site for a special bonus, and the message worked so well, it crashed their app.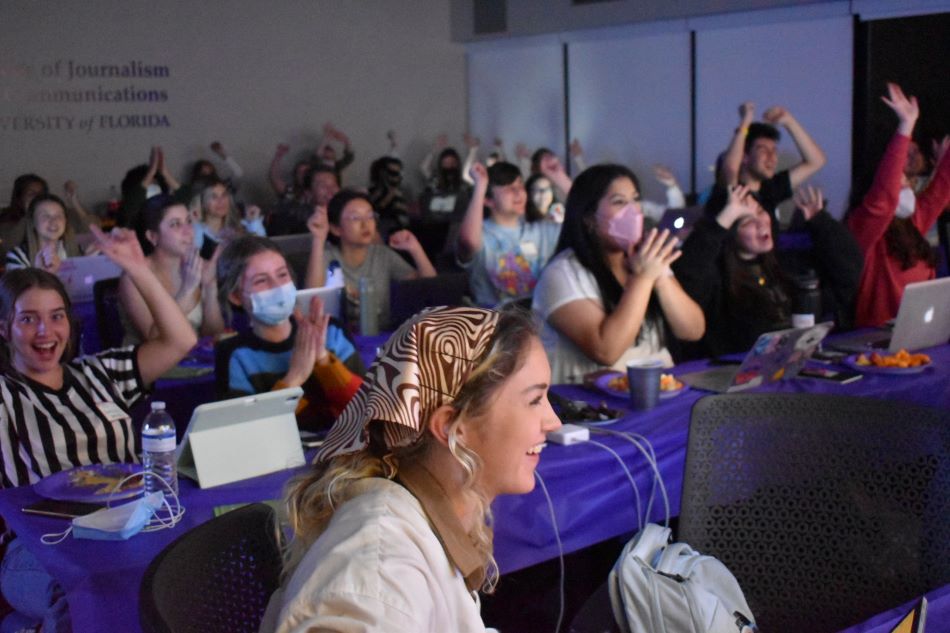 Q: What do you think about companies that release their Super Bowl ads early on YouTube?
A: Part of what makes watching the Super Bowl a memorable experience is the sense of community it offers. We watch with friends, at parties and together with millions of others. People love that joint laughter, everyone getting it and being amazed together. I think brands that reveal their spots prior to the game are diluting the power of the ad by letting the genie out of the bottle too soon. I understand the rationale, as the brands can get more press early on, but there's a trade-off for that.
Q: What's your favorite thing about super bowl ads?
A: Having worked in advertising agencies and in market strategy, I love it when the ad makes an entertaining and relevant connection that leads to positive feelings toward the brand. Advertisers can approach that in different ways, and they're balancing on three or four tight ropes at once. If you miss, you fall. People remember the three best Super Bowl ads and the three worst and forget most of those in the middle. It's a high-risk, low-reward space for advertisers, and those that do it well become part of our lexicon. The obvious example is the 1984 Apple ad that started it all and is the benchmark for the best in history. I also think of the Budweiser ad (1995) with the frogs on the lily pads croaking Budweiser.
Q: Do you have an all-time favorite?
A: One of the ads in recent years that makes me smile is the Hyundai commercial (2020) with several actors from Boston talking about its smart park in their Boston accents. It hit all the key marks. It featured something specific to the brand that was memorable because it was fun and enjoyable. A real positive lift for the brand.
Q: Anything you are looking for this year?
A: There is always a trend that emerges, and people in the advertising field try to predict what it will be. I don't know, but I'm excited to see what it will be. You can count on good spots from the regular players, like the beer and car companies. It'll be fun to watch.