UF reinstates
vehicle-restricted zones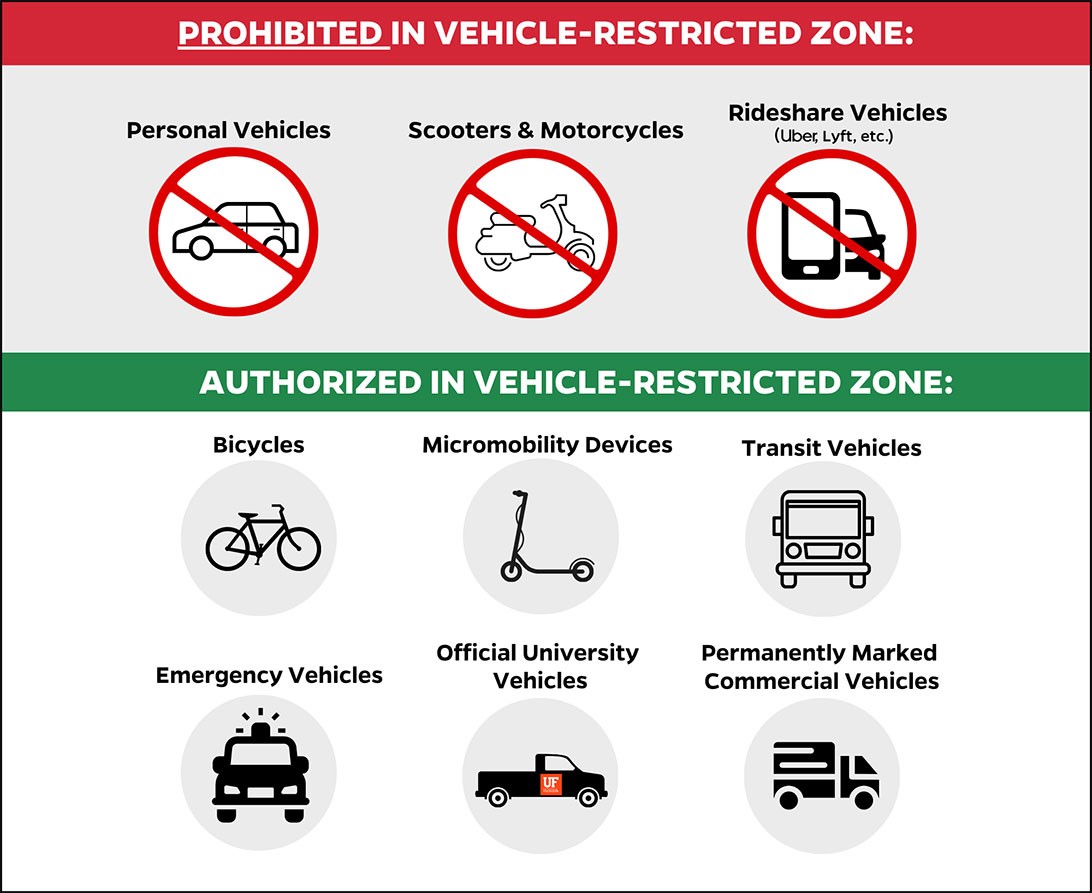 As previously announced, the University of Florida reinstated a vehicle-restricted zone designed to improve pedestrian safety on campus on Jan. 9.
The vehicle-restricted zone will be marked with signs and flashing red lights that will activate from 8:30 a.m. until 4:30 p.m. on weekdays when pedestrian traffic is heaviest.
The campus community is encouraged to visit our frequently asked questions page to learn more about which vehicles can enter the restricted zone when active.
Additionally, the map below illustrates the vehicle-restricted zone entry points and alternate routes.
We thank you for your continued understanding and support. If you have any additional questions, please contact businessaffairs@ufl.edu.
The Office of Business Affairs