Indefinite partial closure of Library West due to water line break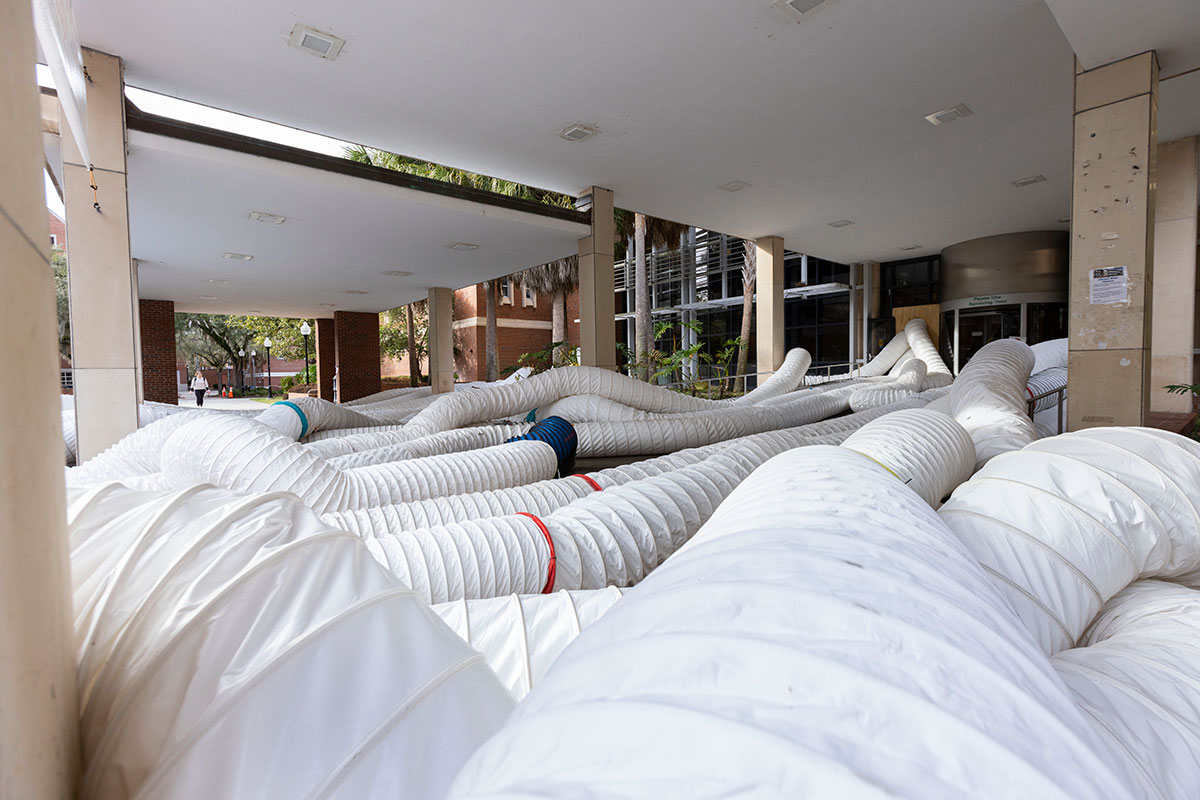 Sections of the University of Florida Humanities and Social Sciences Library will be closed when the spring semester resumes as crews work to repair damage caused by a burst water line that froze during the holiday break.
Library West of the George A. Smathers Libraries, which was due to reopen Jan. 3 when UF resumed normal business hours after the holidays, is now expected to remain closed until Jan. 9 as staff and contractors continue to repair the damage on the first, second and third floors of the building's west end. When the building reopens, the damaged areas will remain closed as reconstruction and restoration work continues.
The incident at Library West occurred Dec. 26 when temperatures in Gainesville dipped into the low to mid-20s during the early morning hours. The break in the water line was discovered quickly by Chilled Water Production Unit staff, who realized the system was replenishing too much new water.
"The operator at the plant immediately knew something was wrong," said Mark Helms, assistant vice president of UF's Facilities Services Division and Sustainability.
Before the leak was detected, however, an estimated 60,000 gallons of water gushed through that portion of the building for several hours, damaging computers, furniture, carpet, ceiling tiles and an estimated 6,000 books. All damaged books have been inventoried and are being assessed for replacement.
"We are grateful for the prompt support that identified the problem and immediately began restoration and recovery," said Judith Russell, Dean of University Libraries. "There are over 1 million volumes in the building. We are fortunate only a small portion of the collection was affected."
Each of UF's 10 chilled water plants serves certain portions of the campus, which allowed staffers to quickly narrow down which buildings were potentially affected, Helms said. At that point, it was a matter of determining which one was affected.