University of Florida supports the ethical use of artificial intelligence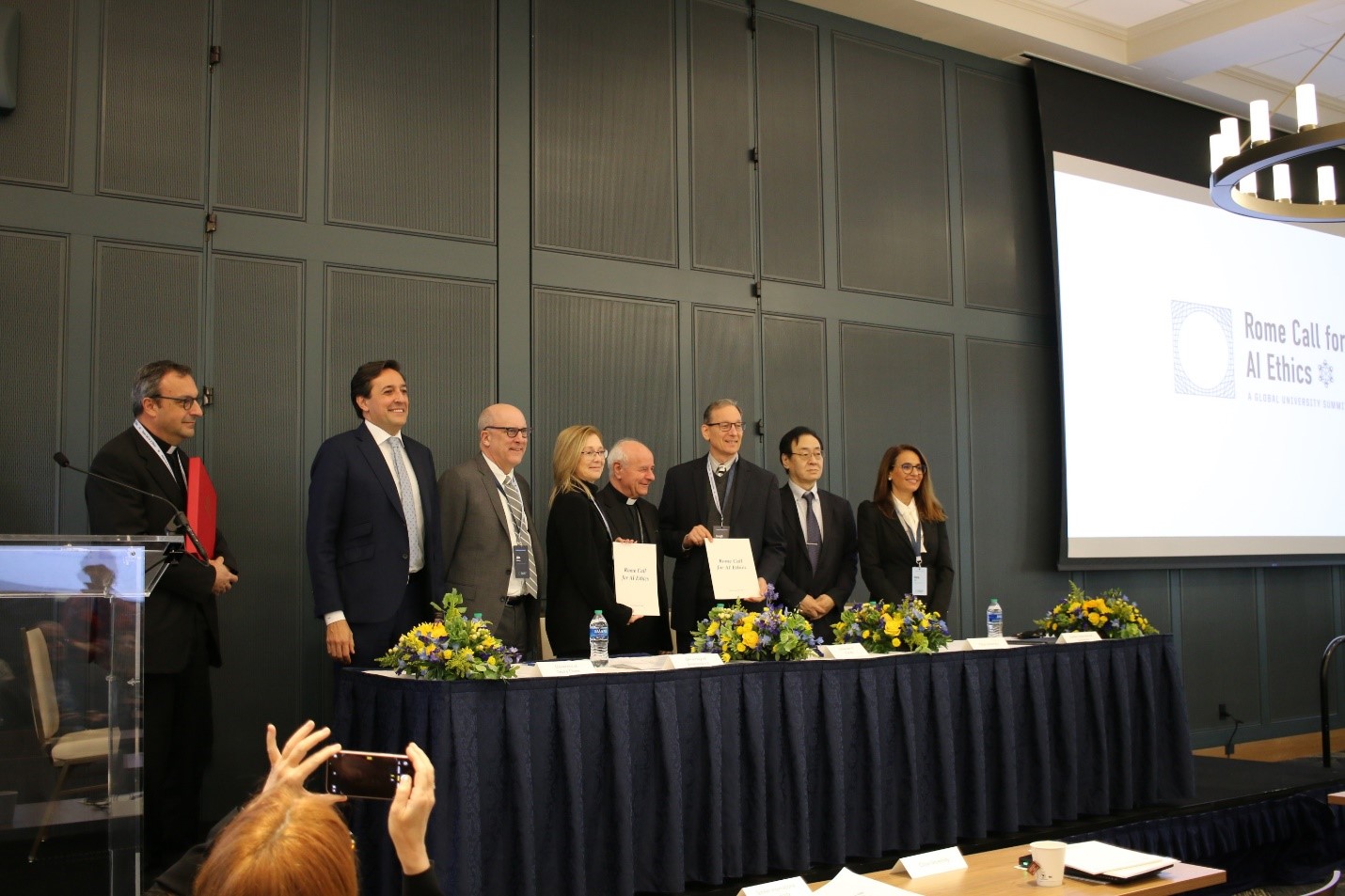 The University of Florida, a proponent for ethics in artificial intelligence, is part of a new global agreement with seven other worldwide universities that are committed to the development of human-centered approaches to AI that will impact people everywhere.
During the Global University Summit at the University of Notre Dame, Joseph Glover, UF provost and senior vice president of academic affairs, signed The Rome Call for AI Ethics on October 27 on behalf of UF and served as a panelist for the two-day summit attended by 36 universities invited from around the world. The event was held in Notre Dame, Indiana.
The signing indicates a commitment to the principles of the Rome Call for AI Ethics: to ensure AI serves the interests of humanity and to support regulations and principles to deliver emerging technologies that are ethically centered. UF joins a network of universities that will share best practices, tools and educational content, as well as meet regularly to share updates and discuss innovative ideas.
Other universities signing the call include the University of Navarra in Spain, Catholic University of Croatia, SWPS University in Poland, Schiller International University in Spain, Chuo University in Japan, University of Johannesburg and the University of Notre Dame.
Regina Rodriquez, a provost fellow for professional education at UF, shared a poster during the summit highlighting UF's multidisciplinary approach to building an AI university at UF.
"Any AI university needs to be built on a firm ethical foundation so that the technology and its applications are developed to support life, prosperity and the best interests of all people," said Glover. "That is our commitment at UF through the Rome Call for AI Ethics."
The Rome Call for AI Ethic's principles ask for transparency, inclusion, responsibility, impartiality, reliability and security in building AI systems, research, education and workforce development.
The Rome Call was established in 2020 and originally signed by the Pontifical Academy for Life, Microsoft, IBM, the Food and Agriculture Organization of the United Nations, and the Italian Ministry of Innovation. Each year, higher-education institutions and public and private companies add their signatures to endorse the call's principles to identify and address AI ethics issues.
UF is transforming rapidly into an "AI university" by incorporating AI and data science into all its research and educational programs and its mission to advance the state's economy. As the university's AI Across the Curriculum program matures, UF will graduate thousands of AI-enabled students into the workforce.
UF is also leveraging its AI expertise and resources by partnering with other institutions around the State of Florida and the Southeast Conference Artificial Intelligence Consortium comprised of universities in the SEC athletics conference. These partnerships show the university's commitment to equitable access and collaboration in the development and implementation of AI tools and solutions.