First-generation UF alumnae reshape the future of education in Haiti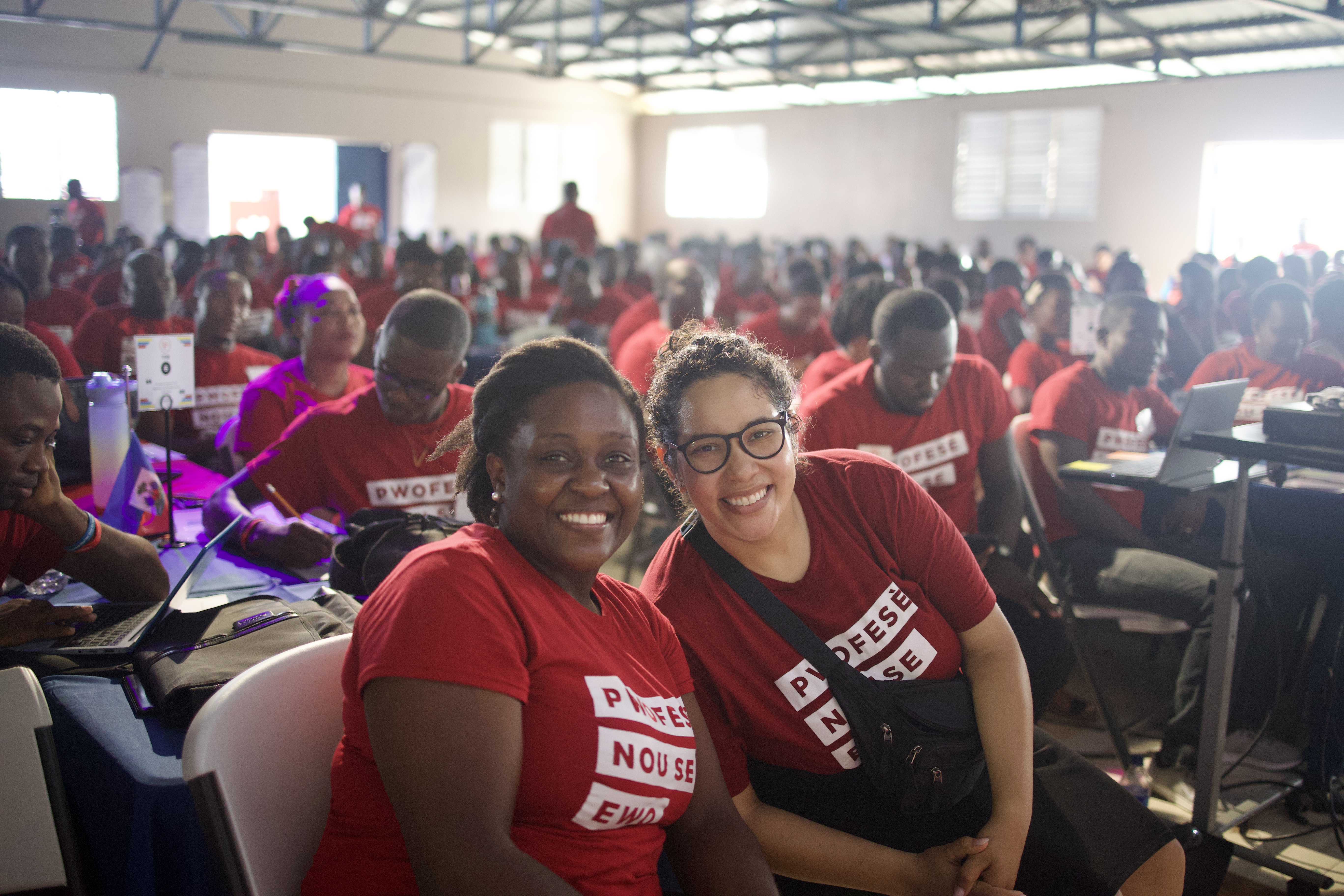 When UF alumnae Bertrhude Albert and Priscilla Zelaya were undergraduate roommates at the University of Florida in 2009, they never imagined their careers would involve making a global impact together.
But the pair, recently awarded the 2022 UNESCO-Hamdan Prize for Teacher Development, have more than achieved their own dreams. Through the non-profit they started together, the two have helped a generation of teachers in Haiti transform their teaching methods into effective, student-centered strategies that cultivate critical thinking, collaboration, and creativity inside the classroom.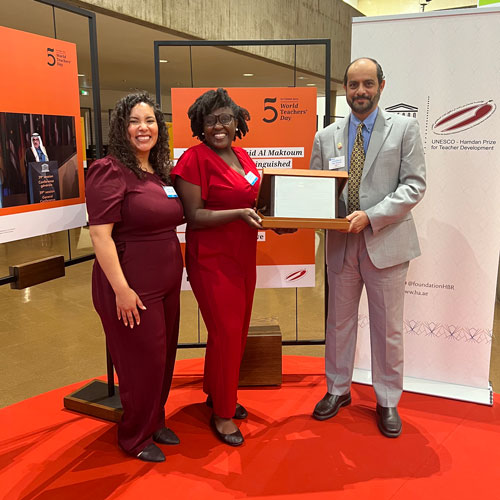 "UF prepared me for the work I'm doing today, and it expanded the way I think and opened my eyes to research and finding solutions to better the world," Albert said. "I truly believe education is the key to unlocking the beautiful future Haiti has in store."
Albert and Zelaya met at Chi Alpha Campus Ministries prior to becoming roommates and quickly realized they had a lot in common. They were both first-generation students, and they shared a passion for Haiti and its people. Albert, who immigrated from Haiti with her family when she was eight years old, studied English. And Zelaya, who had previously traveled to Haiti and was a recipient of the Machen Florida Opportunity Scholarship, studied Elementary Education and teaching. They both obtained doctoral degrees in Agricultural Education and Communication with a specialization in Extension Education.
After Haiti was devastated by an earthquake in 2010, Albert and Zelaya organized a trip to the country with 19 other students to give out food, clothes and shoes around the city of Cap-Haitian. Inspired to do more, the pair gathered feedback, conducted research and set out to put their UF training to use in the area closest to their hearts: education. That's when they co-founded the non-profit P4H Global, formerly Projects for Haiti, which now is Haiti's largest teacher training program.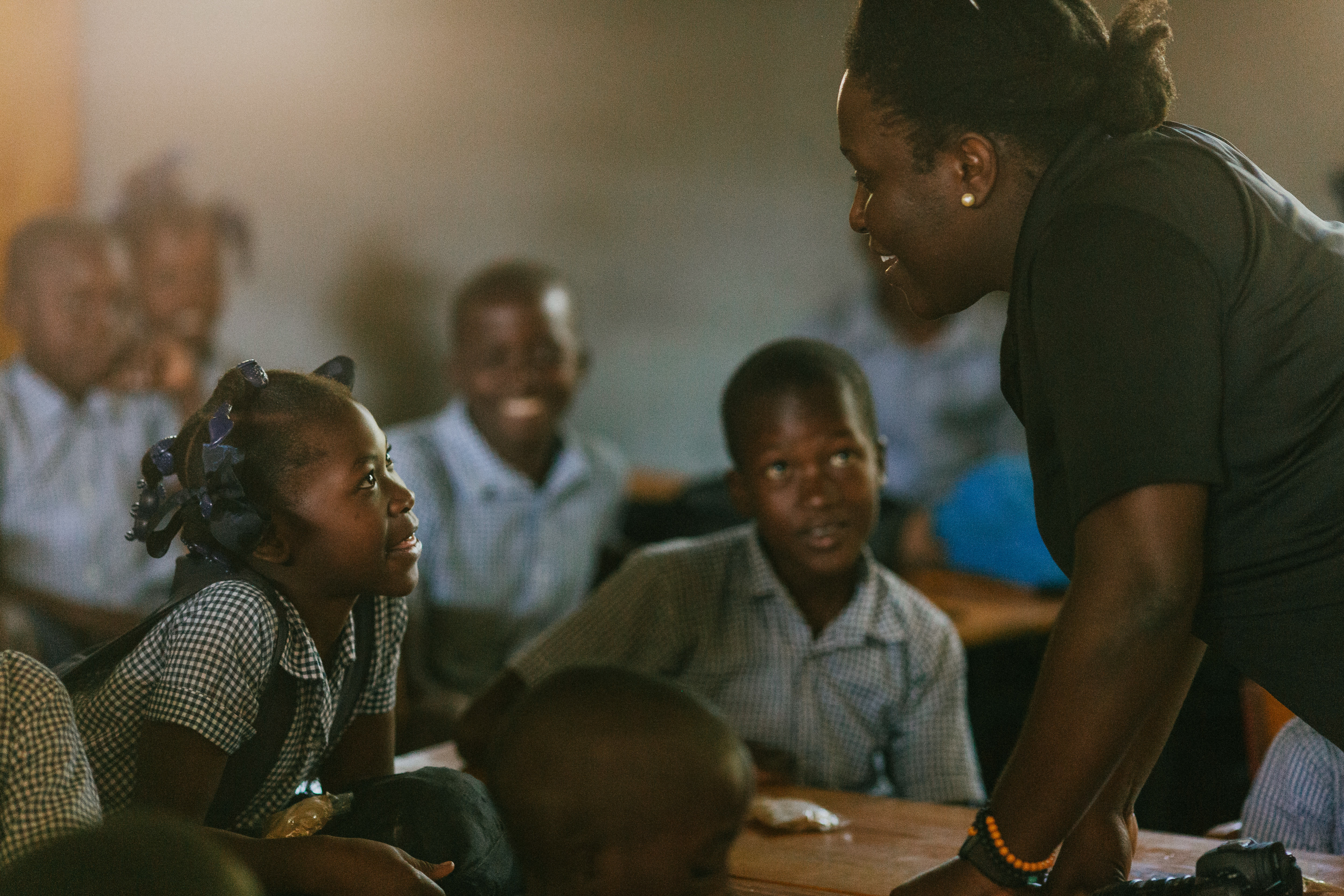 Since the organization's founding, P4H's 40 full-time staff in Haiti have worked with 8,000 educators in outdoor classrooms, working under shade trees or in simple schoolhouses with dirt floors and sometimes wading through rivers or walking long distances to get to class. Among other goals, the three-year program encourages teachers to avoid corporal punishment and instead focuses on research-backed teaching methods that set students up for long-term success.
Recent social unrest and insecurity in Haiti has caused the majority of schools in Haiti to close, so P4H Global has shifted its focus to teacher mental health.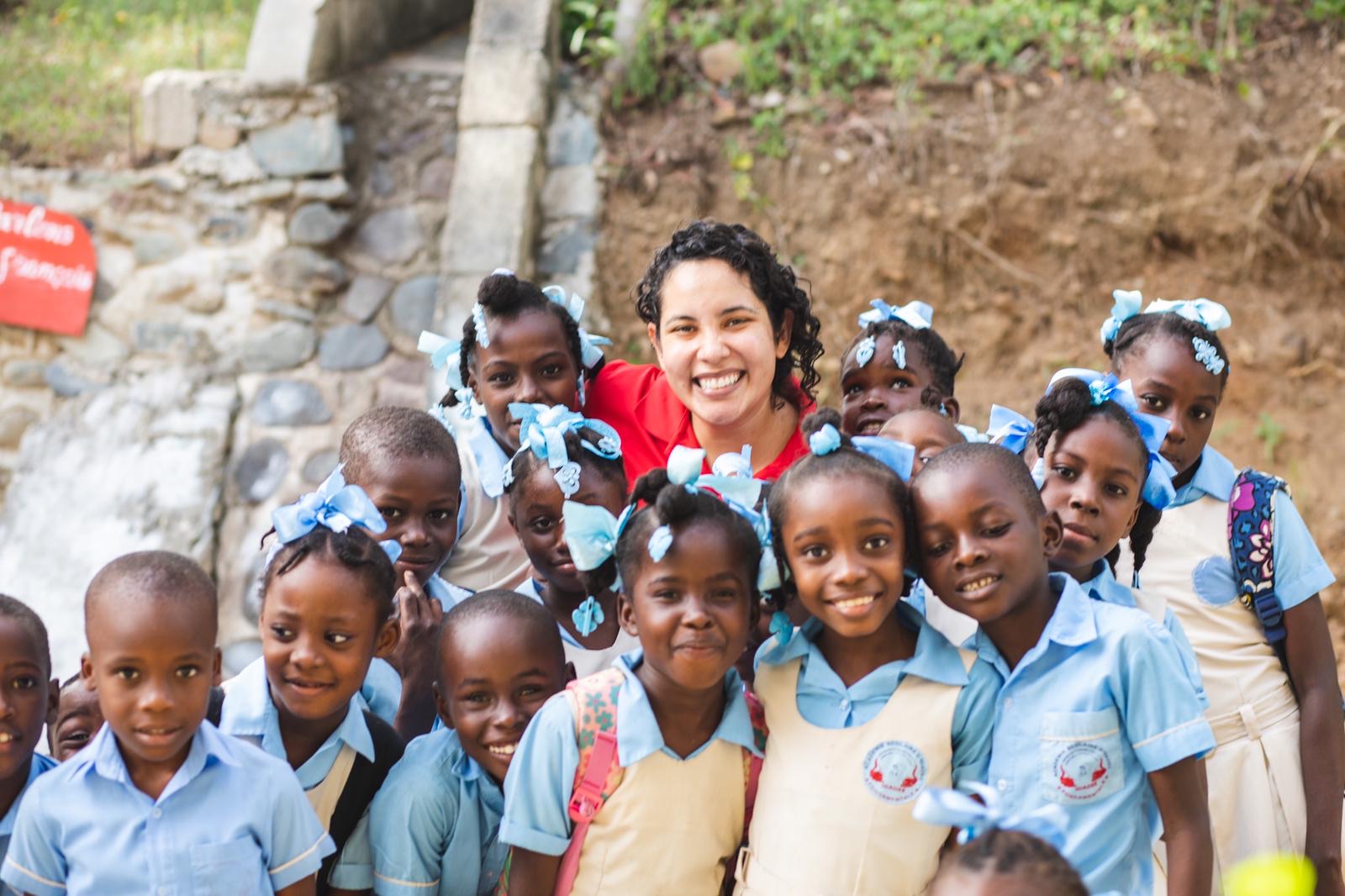 During a time that is so troubled, Zelaya said, it brought a little hope to be one of only three laureates internationally to receive the UNESCO-Hamdan Prize, which is awarded every two years to support the improvement of teaching and learning quality.
"Receiving this prestigious international recognition was a huge source of validation for us," Zelaya said. "It was so timely during such a stressful time. It reminds us that positive things can still happen even in the turmoil."