Florida Museum of Natural History opens state-of-the-art collections building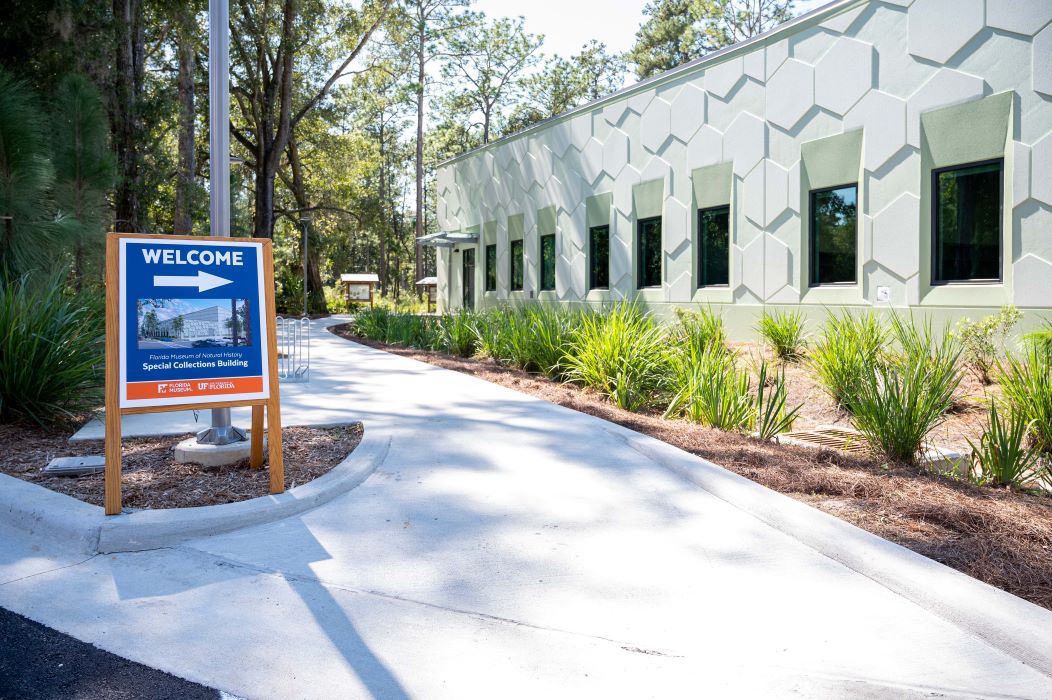 The Florida Museum of Natural History is expanding this month with the opening of a state-of-the-art special collections building on the University of Florida campus.
The museum has functioned as Florida's official repository of the state's biodiversity and cultural heritage for more than 100 years. From mammoth bones and freshwater mollusks, to ancient pottery and rare endemic plants, the Florida Museum has grown from a small collection of fossils and minerals at its establishment in the late 19th century to the more than 40 million specimens and cultural artifacts it holds today.
The new building will house the museum's burgeoning "wet" collections, including all specimens preserved in ethyl or isopropyl alcohol.
"The Florida Museum's world-class collection of fishes, reptiles, amphibians and invertebrates is critically important to the study of global biodiversity," said Florida Museum director Douglas Jones. "The newly constructed Special Collections Building provides a modern, accessible and safe environment for these collections to grow and support biodiversity research as well as undergraduate and graduate student training in the 21st century."
The building was designed and constructed by The Haskell Co., an architectural, engineering and construction firm based out of Jacksonville, Florida, and marks the first time the company has collaborated with UF. The project cost approximately $13 million and took just under two years to complete.
The two-story floorplan offers 23,000 square feet of mobile, compact high-density shelving systems, research laboratories and office space, providing ample room for the continued expansion of the wet collections. The vacated space where they're currently stored in Dickinson Hall will additionally allow for the continued acquisition and study of other biological, paleontological and archaeological specimens and artifacts.
Read more at the Florida Museum of Natural History's news site.