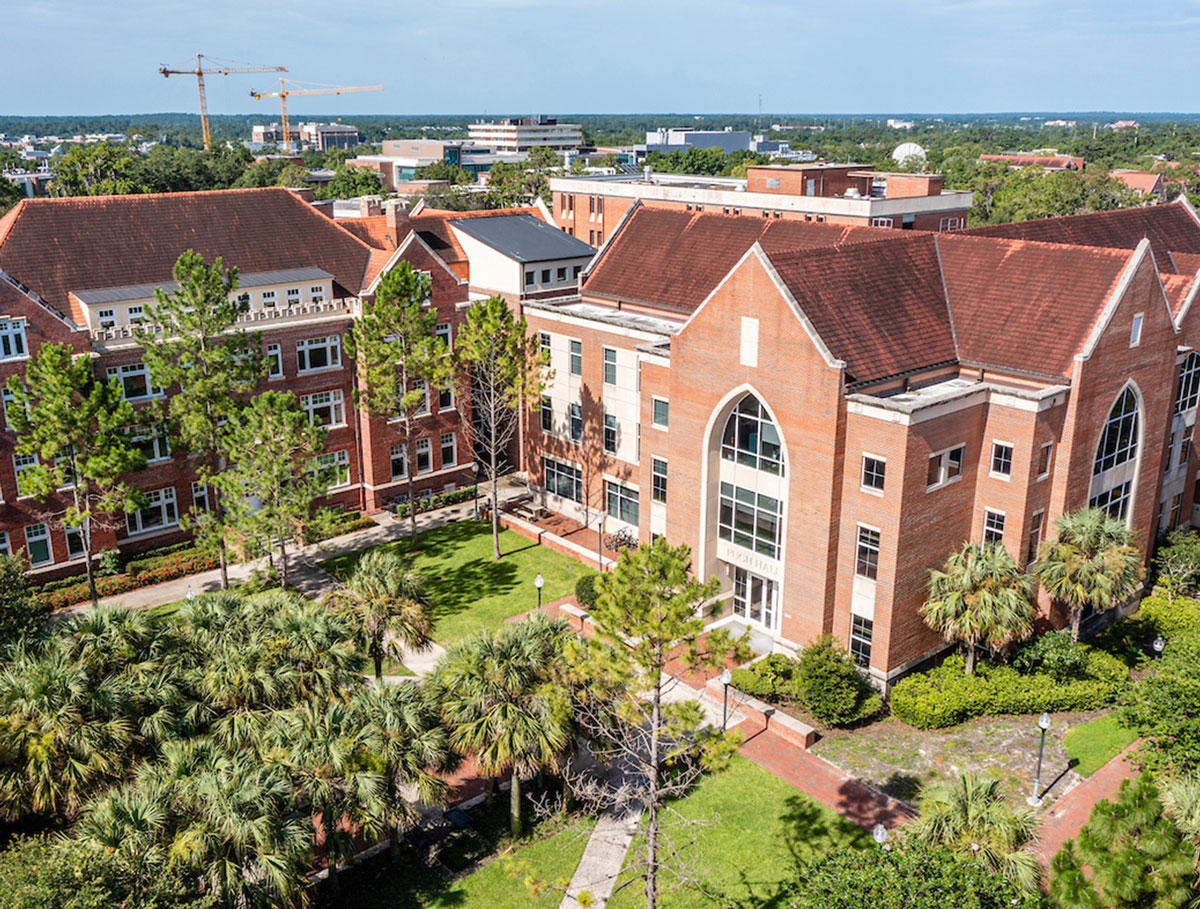 Faculty accolades and achievements

This column, updated regularly, highlights a selection of recent awards, grants, recognitions and other successes of faculty at the University of Florida. Have an item to share? Send it to news@ufl.edu.
---
Erika Moore (Materials Science & Engineering) has received a $1.83 million award from the NIH's Early-stage Investigators' Research program. The project will look at how human immune cells isolated from a patient's blood respond in biomaterial injury environments. The work is aimed at developing new tissue models of wound healing, improving how we connect lived experiences to clinical outcomes. In August, Moore received a 3M Non-Tenured Faculty Award — the first faculty member from the Herbert Wertheim College of Engineering to be selected for the recognition, which is given to young faculty who excel in STEM research and demonstrate academic leadership.
---
The EpiArts Lab received an additional $200,000 from the National Endowment for the Arts (NEA) through the NEA Research Labs program to continue and expand work led by co-investigators Jill Sonke (Center for Arts in Medicine), and Daisy Fancourt (University College London). The lab is in the third phase of a research agenda assessing associations between arts participation and health at the population level, and is now looking at the effectiveness of "social prescriptions" — a global trend in clinicians' referring patients to cultural or social activities like art or dance classes, nature hikes or volunteering.
---
Damon Woodard (Electrical and Computer Engineering) has agreed to serve as director of the Florida Institute for National Security (FINS). As part of a new vision, FINS will focus on leveraging the UF AI Initiative to position the state's flagship university as the nationally recognized premier provider of AI talent for the national security and defense industry, and as an innovation leader in AI-enabled national security.
---
Wesley Bolch (Biomedical Engineering) and co-investigators Ruogu Fang (Biomedical Engineering) and John Aris (College of Medicine) were awarded an NIH National Institute of Allergy and Infectious Diseases program project grant for $10.7 million to conduct multiscale evaluations and to investigate mitigation of toxicities following internal radionuclide contamination.
---
Researchers in Electrical and Computer Engineering (ECE), along with collaborators from UF/IFAS, are developing AI systems for the purpose of more accurately measuring ecosystem services and how they are impacted by various land management practices. Alina Zare (ECE) leads the team, along with collaborators Joel Harley (ECE), Lincoln Zotarelli (Horticultural Sciences) and Jose Dubeux (Agronomy) that is providing that first step. Their $2M project, AI-HARVEST, will develop the data collection network and the AI tools needed to quantify the benefits provided by ecosystem services.
---
Xiao-Xiao Zhang (Physics) received a prestigious Early Career Research Award from the U.S. Department of Energy, supporting her efforts to develop an entirely optical way to control the spin of subatomic particles.
---
The College of Nursing received $3.6 million in state grants to recruit approximately 20 new faculty for both graduate and undergraduate programs, increasing the college's capacity to teach more students and thus meet the demand for baccalaureate-prepared nurses, nurse practitioners and nurse scientists.
---
Debra Lyon (College of Nursing) received an International Nurse Researcher Hall of Fame Award during a ceremony in Edinburgh, Scotland, this summer and was formally inducted into the Sigma Theta Tau International Honor Society of Nursing International Nurse Researcher Hall of Fame.
---
Adegbola Adesogan (Animal Sciences) will lead the newly created UF/IFAS Global Food Systems Institute, which will expand the scope of the existing Food Systems Institute with a focus on global preeminence. The institute will work to build teaching capacity for the next generation of global food system scientists and educators and helping communities outside the U.S. adopt aspects of the Cooperative Extension model appropriate to their countries. The institute also will work on circular climate-smart sustainable food production and safety; crop, livestock and aquaculture production, protection and modeling; natural resource conservation; and leveraging UF's capacity in artificial intelligence for local to global farming systems.
---
The University of Florida Institute of Food and Agricultural Sciences (IFAS) has appointed internationally acclaimed entomologist and ecologist Matthew Thomas as director of the new Invasion Science Research Institute. In this newly created role, Thomas will establish the framework for the institute, which will bring together more than 120 UF/IFAS scientists from more than 20 departments currently dedicated to the detection, diversion, tracking and control of nonnative and invasive wildlife and plant species. This interdisciplinary group of scientists make up the Invasion Science Research Initiative.