Adegbola Adesogan's speech for Summer 2022 commencement ceremonies
"Value People"
UF Professor Adegbola Adesogan was the faculty speaker at UF's Summer 2022 commencement ceremonies. Adesogan is a professor of ruminant nutrition and the director of the Food Systems Institute and the Feed the Future Innovation Lab for Livestock Systems in the College of Agricultural and Life Sciences. His research focuses on sustainably increasing animal-source food production and consumption; improving forage production, quality and preservation; and using feed additives, forages and byproducts to sustainably improve animal production and health.
Thank you very much, President Fuchs, for your kind introduction.
Congratulations Florida Gators Class of 2022.
I celebrate you, your hard work, dedication to your studies, and especially your resilience through the challenges and disruptions of the COVID years. You have proved yourselves, and you should be proud to have graduated from a top-five public university. Congratulations, and a big thank you to your families who supported you and sacrificed so much for your education.
I am privileged to work with teams of exceptional, faculty, staff and students who are the reason for our success.
I am also the proud father of two UF grads. My younger daughter, Tomi, graduated last spring, and my older daughter, Tosin, who graduated some years ago, is now in her fourth year of a PhD at the University of Georgia, so I call her our "sellout."
When I asked my girls for advice about my talk, their top recommendation was that I should be brief. So let me share four brief messages with you based on my own life experience.
The first message is that despite the challenges around you, remember that you are hugely blessed.
As I travel around the world and present UF's accomplishments including being a top-five public university … being one of the biggest, best and most comprehensive colleges with over 60,000 undergrads and grads from 95 countries … bringing in $1 billion in research grants … having IFAS, the number one college of agriculture in the nation, etc. … colleagues from other U.S. universities say they can't compete with what UF has to offer. So you are hugely blessed to have a degree from a top-tier, world class institution, and this is a treasure that will not be taken from you.
So for this and many other things, always remember that you are hugely blessed.
Second, remember to be a lifelong learner and to take one day at a time.
In my first semester at UF, having just arrived from the United Kingdom, I would go to restaurants and order "steak with chips," and I would be shocked when potato chips, and not fries, showed up on my plate.
My students would often stop me while I was teaching to correct my British English, which is what we speak in Nigeria. I would say things like "torch light," and they would say no it is "flashlight," or "cutlery" and they would say no it is "silverware." Or I would say "serviettes" and they would say no, it is "paper napkins," or I would say "X, Y, Zed," and they would say no it is "X, Y, Zee," or I would say "the loo," and they would say, no it is "restroom." I really learned a lot from my students and they helped me to speak "proper English."
As you move out into the workplace, you will also encounter strange things and challenges but don't be fazed. Take it in your stride.
I earned a master's of science with distinction from Reading University in the United Kingdom, so I decided I would only look for jobs that came with a car as part of the startup package. However, after too many letters of rejection to count, I lowered my standards … In fact, I kept lowering my standards till I hit rock bottom and was offered a job as a bellhop.
But the first job I took paid a little better; it was filling shelves in a grocery store. Remember, this was after I earned my master's with distinction. After several months, finally I got an assistantship and returned to Reading University for my PhD.

After I started my PhD, I found the volume of work very daunting and did not think I could finish it until my dad told me to take one day at a time and focus on the immediate task. With this approach, I was able to complete my studies successfully with much less stress.
Similarly, you did not give up despite various challenges including taking classes on Zoom, not meeting your friends in person and other challenges.
So I urge you to remember that you are unique and greatly capable; be a lifelong learner; and take one day at a time, focusing on the immediate tasks.
For my third message, I urge you to always, throughout your entire careers, seek out mentors.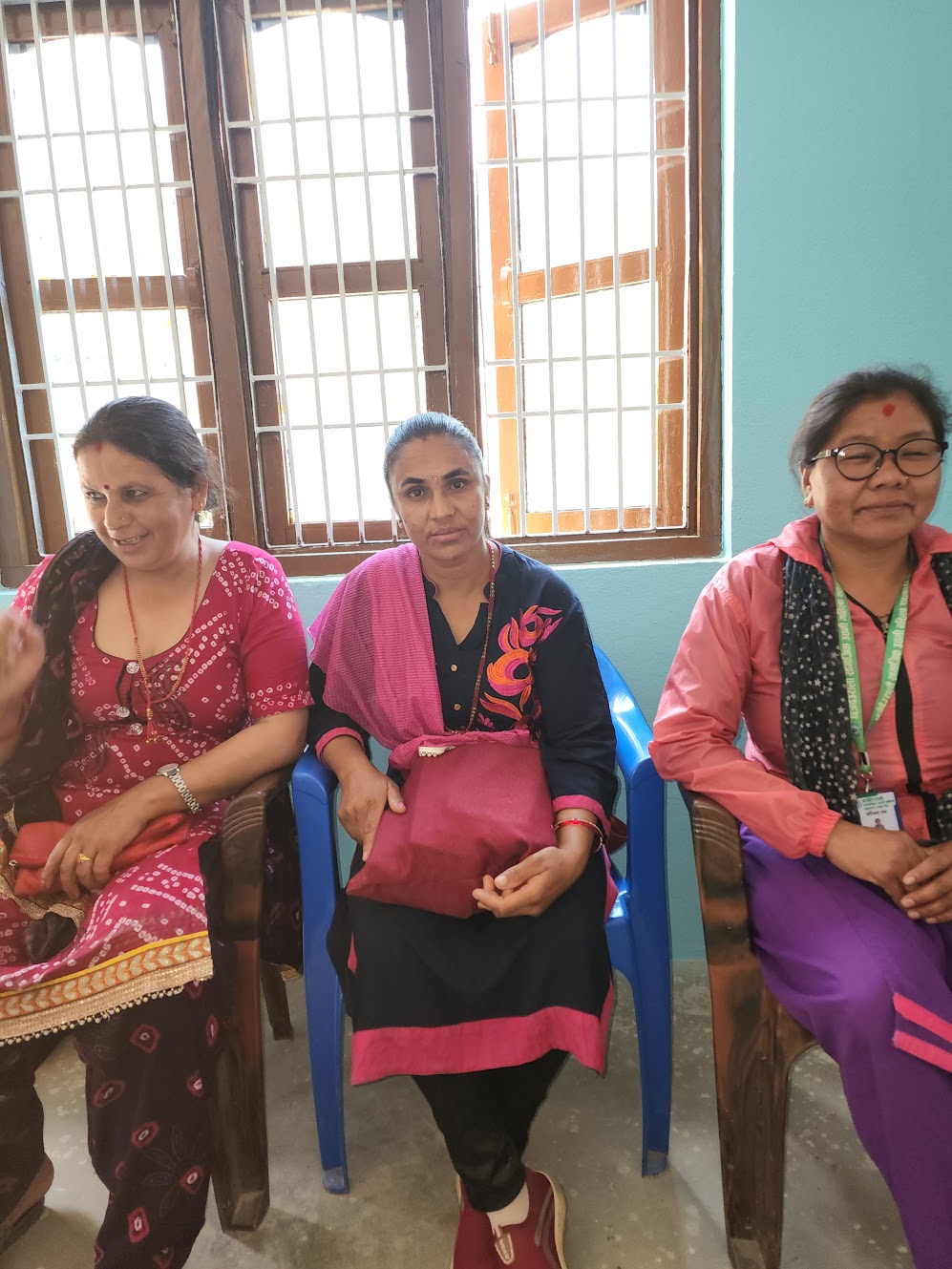 I am privileged to lead a team of amazing faculty, staff and students making a difference around the world. One example is our project led by a UF faculty member with students that used distance learning to help women in rural Nepal become community animal health workers. This increased the income of a Nepali woman about fourfold. The woman in the middle is now leading a cooperative of 1,400 women, passing on the gift.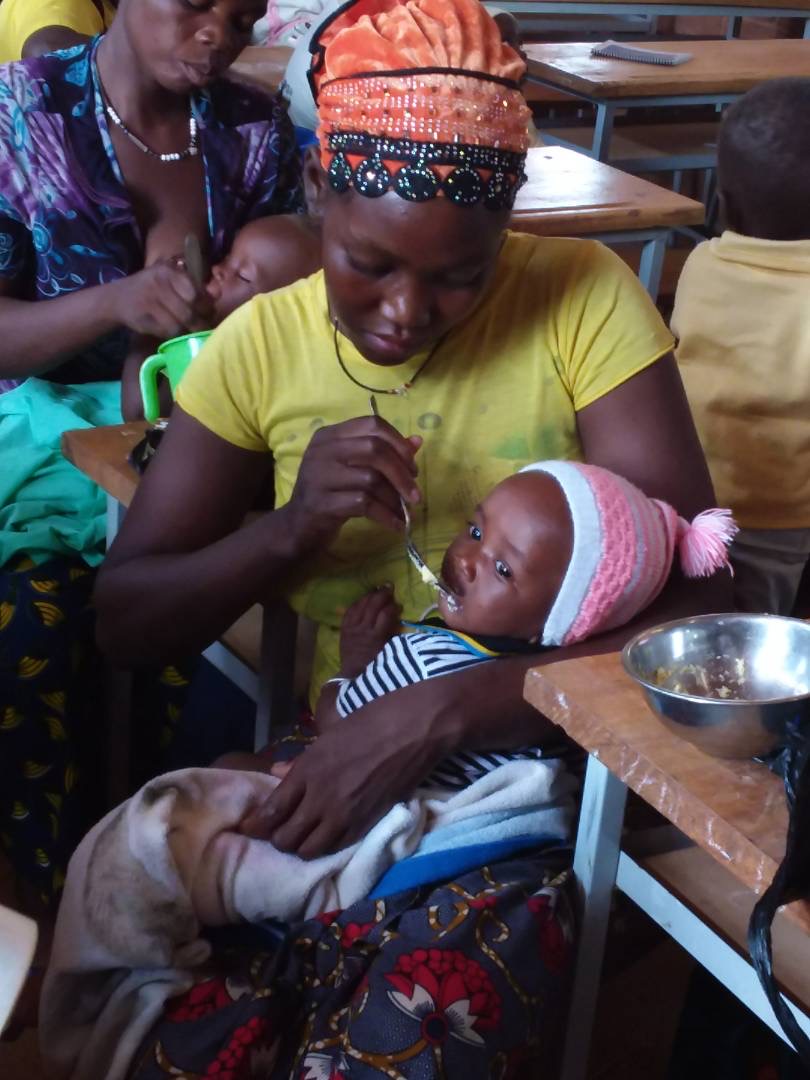 Another project led by another UF faculty member and her students in Burkina broke through cultural norms and increased egg consumption by infants from zero to six eggs a week, thus reducing malnutrition and the very real risk of child mortality. The project empowered the women to make household decisions as they insisted that their children should be fed the eggs when the husbands wanted to sell them because they could see how eating eggs made their children's healthier and stronger.
But the credit for securing the big grants for this work goes to two senior faculty who asked me to lead the UF application for the grant when I did not know I could. These faculty members were my mentors in what continues to be one of the most meaningful projects of my life.
So, again, please seek for and listen to great mentors, and when you can, mentor others.
Finally, I urge you to value and prioritize people.
One of the greatest joys I have had as a professor is to see my students go on to accomplish great things in the workplace.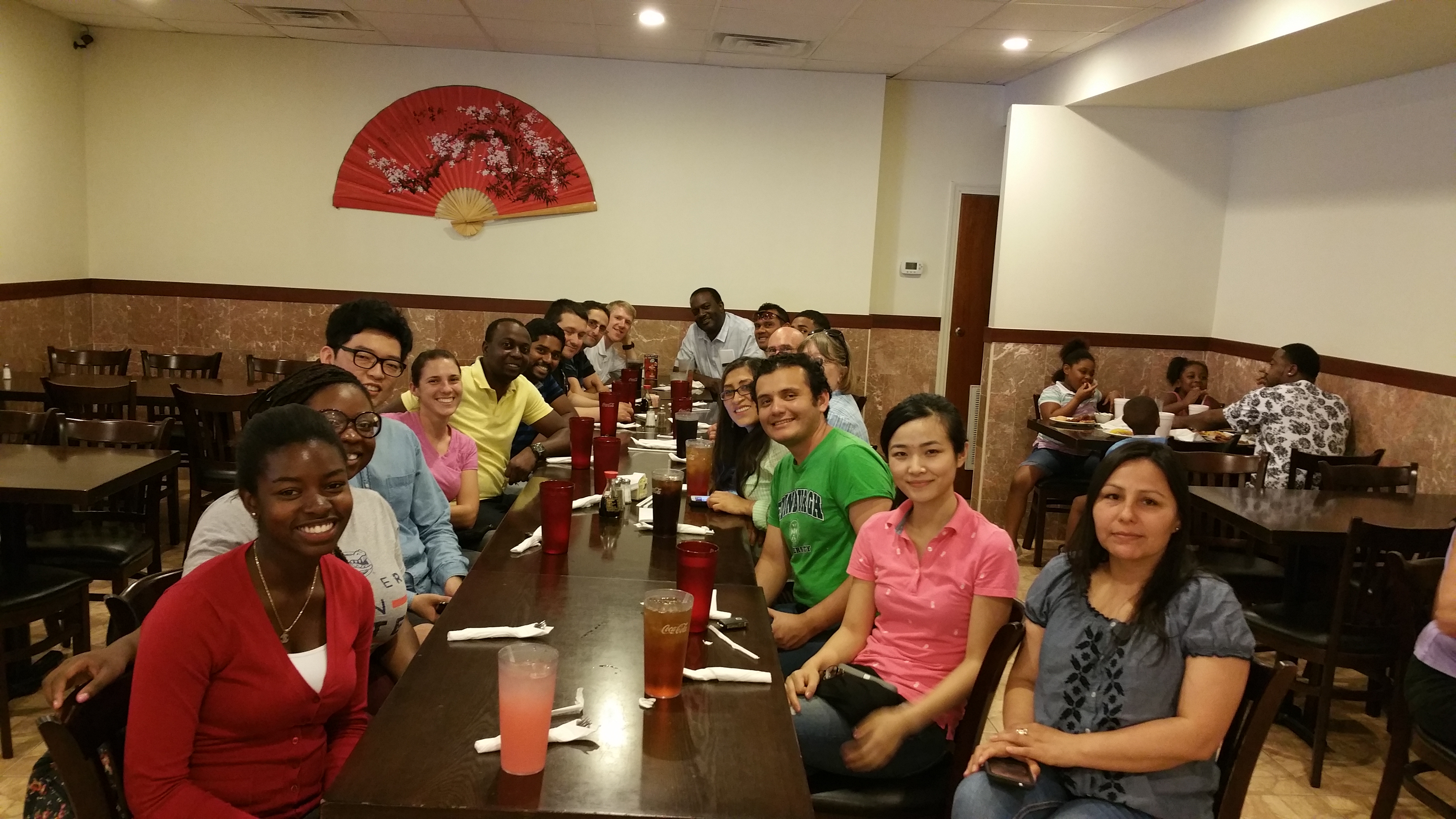 In addition, I have really enjoyed getting to know my students. And this has included when we gather over a meal, and I get to learn from them,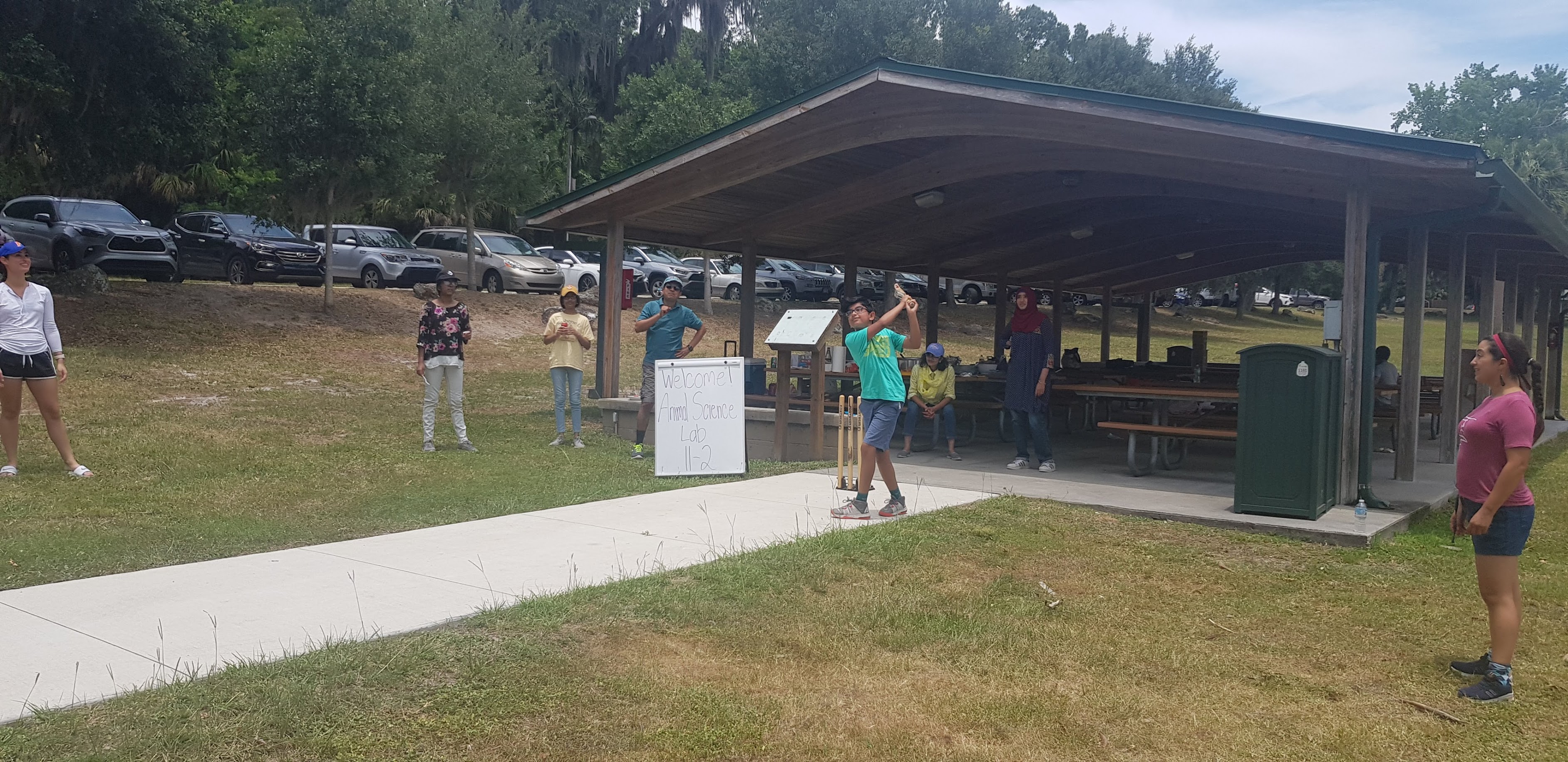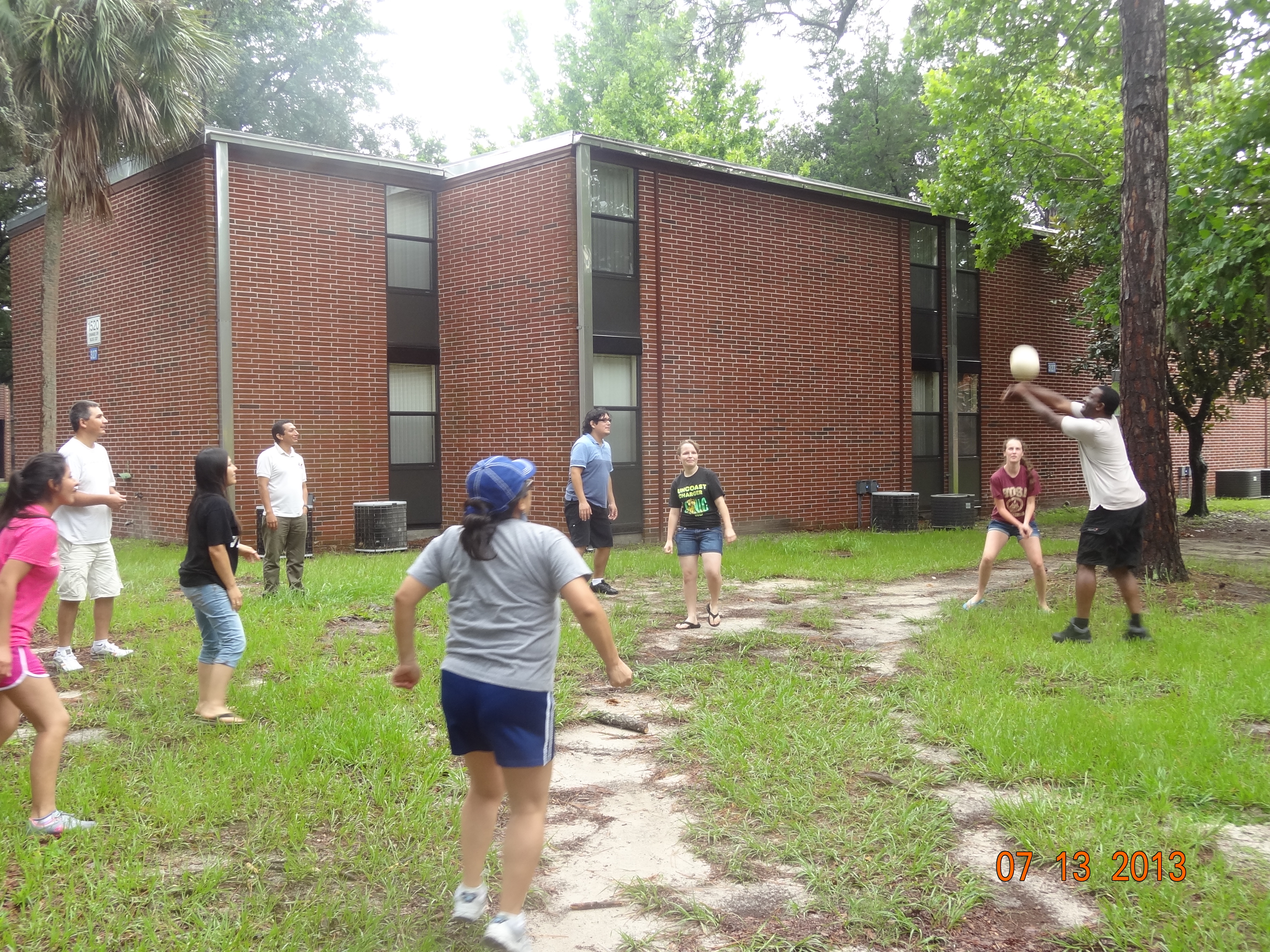 we play different games like board games, cricket or volleyball with them,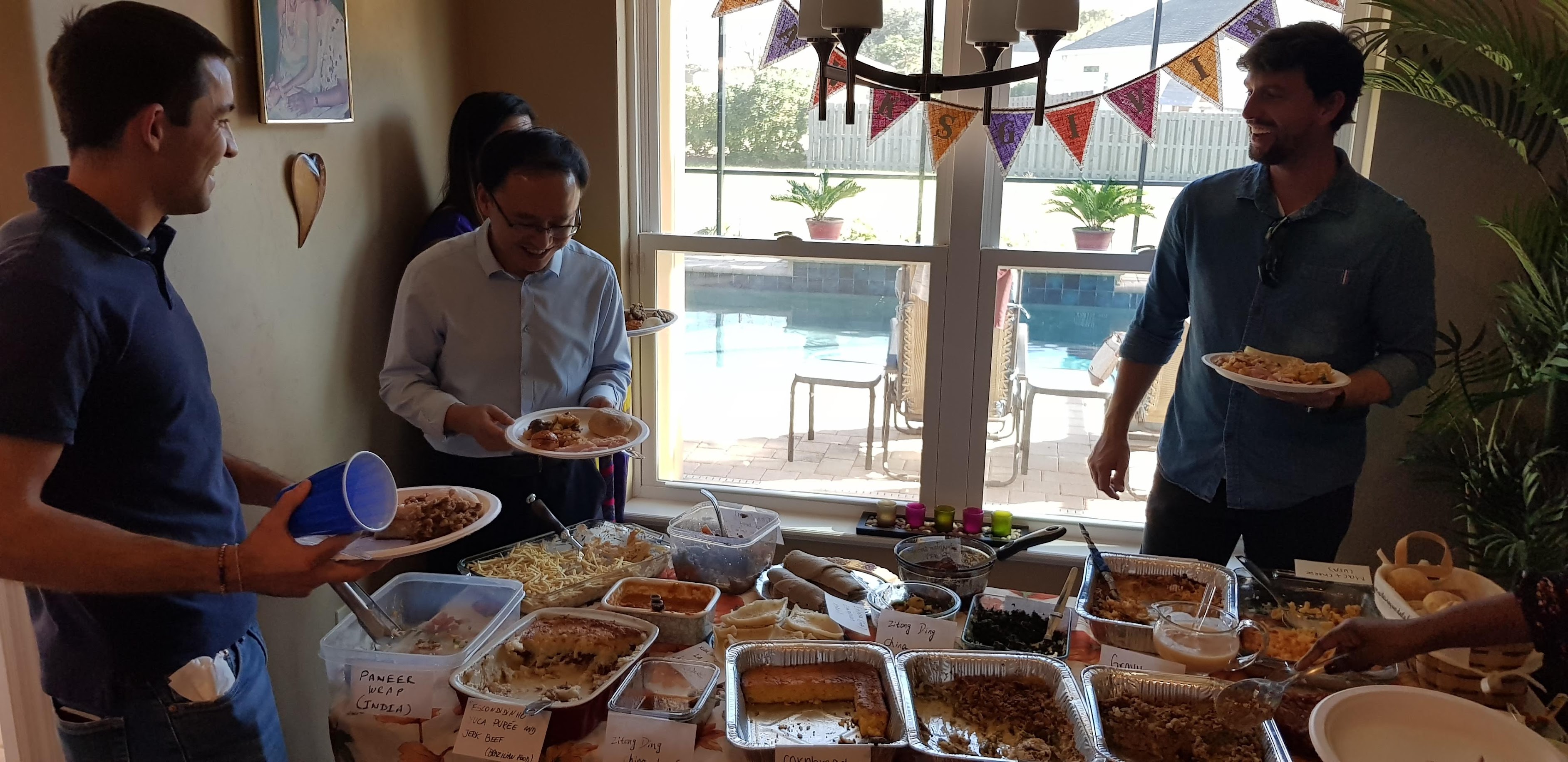 we taste amazing cuisine like fantastic Ethiopian coffee, authentic Peruvian Ceviche, original South Korean Bulgogi, Brazilian Feijoada and so on.
It also been really great fun get to know students better and by name, even in large classes of over 100 students, by taking a break during my lectures to learn about their interests, families, hobbies.
I am going to finish by asking you a question.

Can you name the support team members that worked in your department or your residence hall or in the dining hall?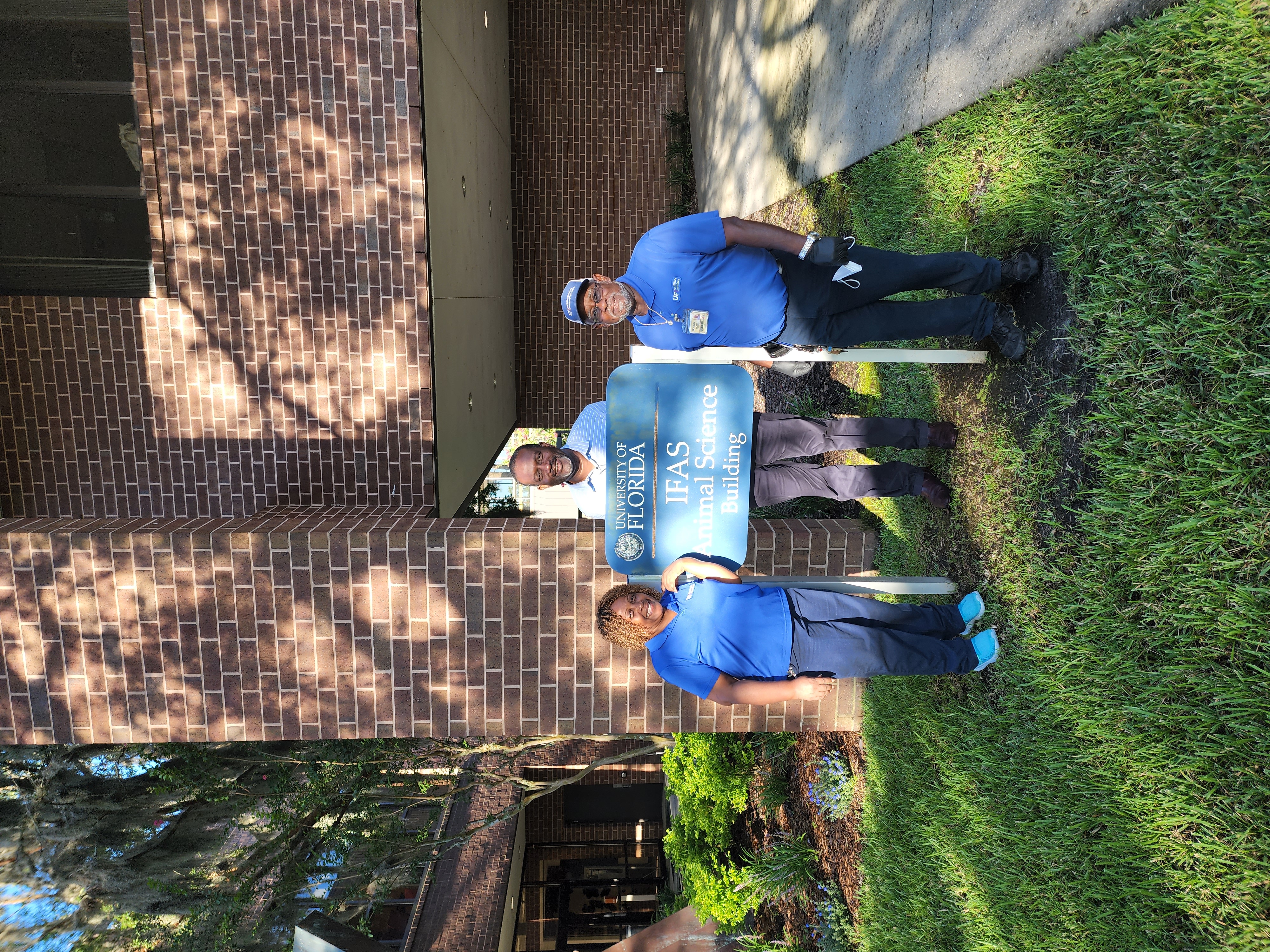 Billy White has worked in our department for the last four years. Trollyn Gillins who has been in our department for 24 years.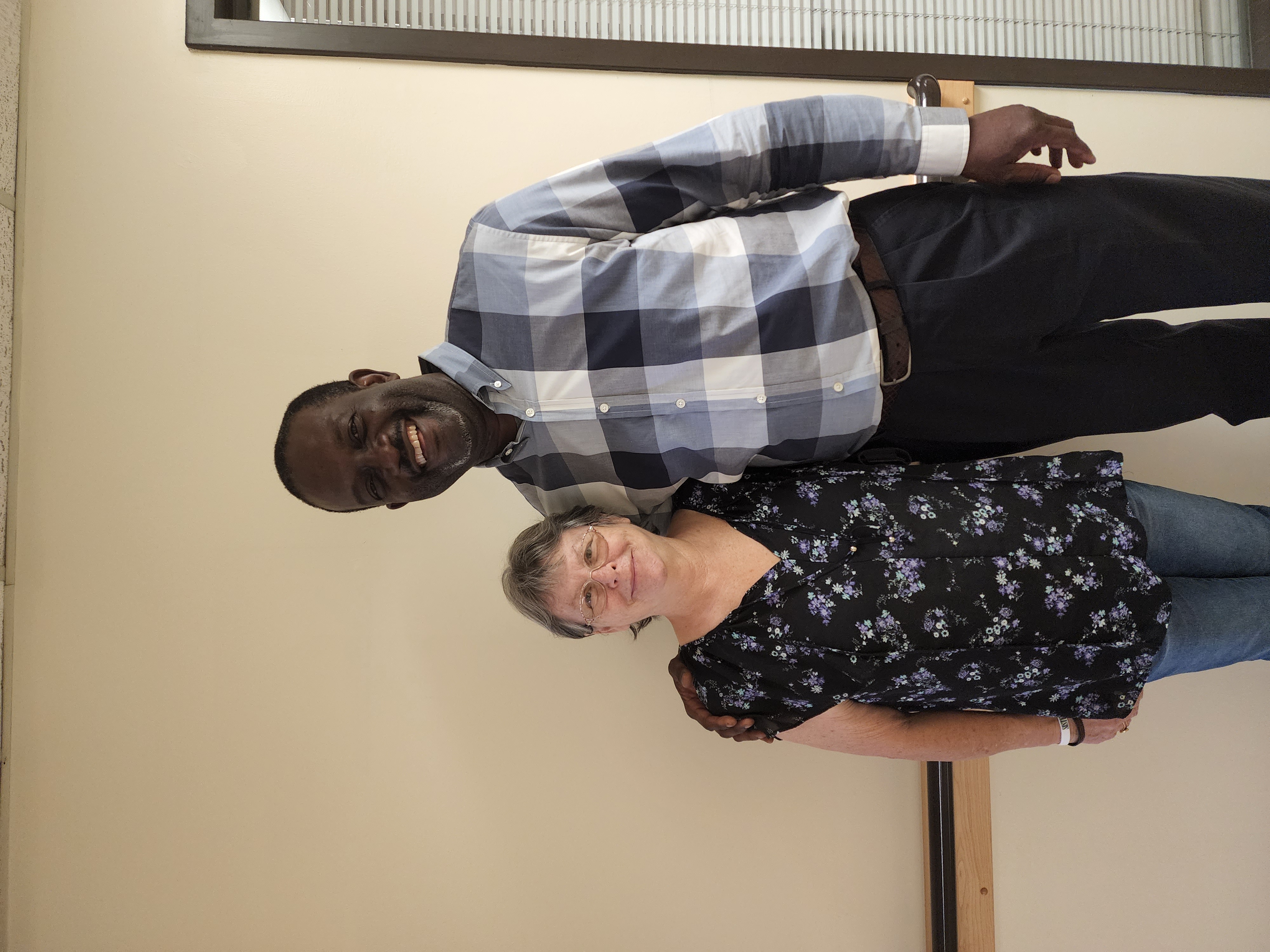 And Debra Nagy has worked with us for 22 years. They are amazing people who have been so faithful and exceptional in their work; each of them inspires me with their positive attitude and devotion to their work each day I see them. It has been my privilege to work with them.
So get to know and value people in all walks and levels of life and truly appreciate their contributions, perspectives and presence.
Remember that it does not take much to make a difference, it could be just a kind word, a visit, a meal, a text or a call.
My daughter, Tomi, told me to end with a "TLDR" — too long didn't read — a take-home summary.
These are the four things I want you to take away from my speech.
Remember that you are:
Hugely blessed.
Be a lifelong learner and take one day at a time.
Never stop seeking mentors, no matter how much you age, no matter how experienced you become.
Get to know and value the people you share spaces with.
With that I want to greatly congratulate you again class of 2022.
You did it!
Go Gators, Go Greater!