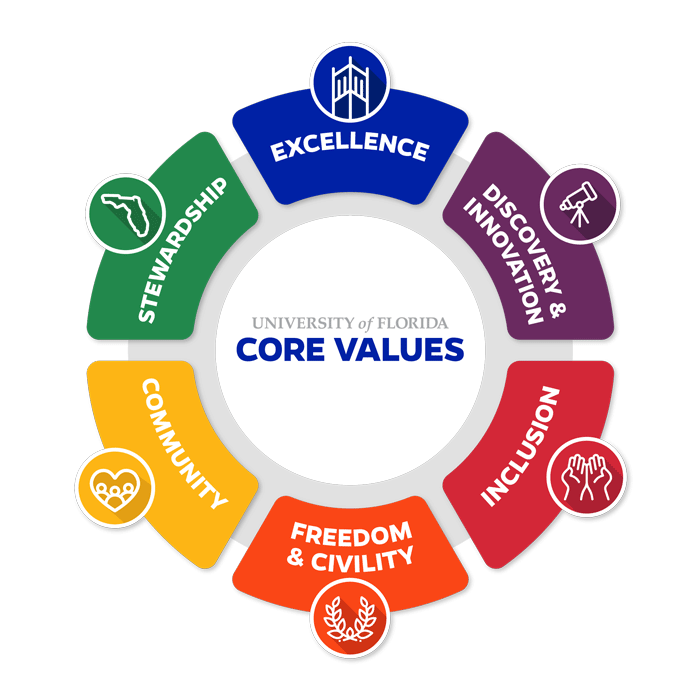 How members of the UF community represent the Core Values
University of Florida Core Values Week strives to make the university community a premier university in the state, nation and world to look to for leadership.
Excellence, discovery and innovation, inclusion, freedom and civility, community, and stewardship are the six central values of this week chosen by UF stakeholders to ensure they reflect the diverse UF community.
"The University of Florida's six core values represent who we are and what we aspire to be as a premier university," said Angela Lindner, chair of the UF Core Values Task Force. "The core values unite all members of the UF community—students, faculty, staff, alumni and constituents—around a common set of principles. They bring us together and provide the framework for our shared Gator identity. The values guide our Gator Nation as we work together to evolve, innovate and strengthen our local, national and global communities."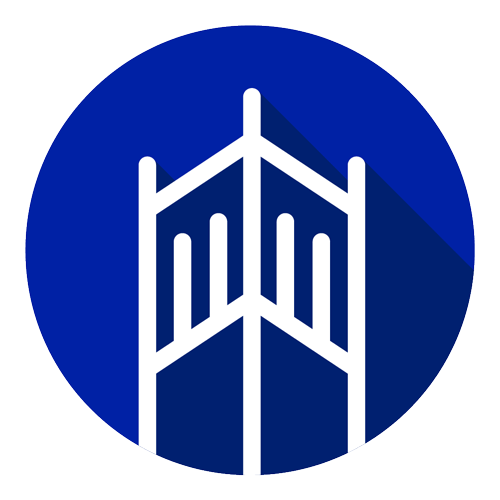 Strive for greatness as an institution that brings out the best in each individual.
Capt. James P. "JP" Dunn III
Commanding officer, Naval Reserve Officer Training Corps Unit
The idea of core values resonates with me as I have served our nation for over 28 years in the U.S. Navy. The Navy and Marine Corps' core values of honor, courage and commitment are instilled in every member of the Navy and Marine Corps team and provide a guide for honorable service. UF's core values closely align with the Navy's, and it is easy to draw direct parallels between them. As the commanding officer of the UF Naval Reserve Officer Training Corps and the professor of Naval Science at UF, I am charged with developing UF midshipmen morally, mentally and physically. The mental and physical aspects are covered through their matriculation at UF and their physical training with the ROTC unit. But the moral development of a midshipman is an ongoing process starting day one and continuing throughout a midshipman's entire career once they are commissioned as an officer in the naval service. Midshipmen receive moral training through study, discussion and application of core values from the NROTC Unit and from the University of Florida.
In the leadership and ethics course I teach, we draw direct parallels between the Navy's and UF's core values. The desire for excellence — UF's first core value — most closely aligns with the Navy's mission and core values. The idea of leading with integrity, striving for continuous improvement and being accountable are encompassed in the core value of honor. At its heart, the mission of the U.S. Naval Service is to protect and defend our country from all enemies. To effectively accomplish that mission, the Navy and Marine Corps team must strive for excellence in all we do while also preserving our honor.
Blake Cox
Student Government
The UF core value that resonates the most with me would be excellence. Excellence to me is constantly striving for the best from yourself and those around you. As a core value of the University of Florida, excellence is pushing every student to overachieve both in and out of the classroom. While I am only entering my second year, I am working hard to achieve good grades. Through my involvement in Student Government, I am working to give back to other gators and help them achieve their fullest potential. This year I am looking to strive higher and continue to find more ways to help my fellow Gators and to follow what I believe to be the most important core value — excellence.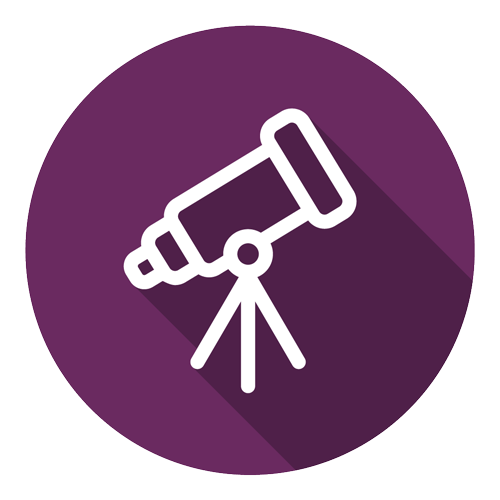 Collaborate on the uncharted frontiers of knowledge to seek truth and make the world a better place.
Alex Rodriguez
Ph.D. Student
In 2021, I received grant funding to execute an interdisciplinary health communication project with the aim of promoting vaccine confidence among students at the University of Florida. The project, "Work COVID Silly, Gators: A multi-mural, interdisciplinary project to increase COVID-19 vaccine confidence amongst students at the University of Florida," utilized curated mural installations on campus to promote dialogue, shift perceived social norms and increase the number of students who intend to get vaccinated or are vaccinated for COVID-19.
During the spring semester installation period, the sites also acted as COVID-19 vaccination and education sites. Aside from my role as project lead, the team also included mural curator Jenna Horner, muralists Cristi Lopez, Brittany Webber, Amy Lindroth as well as UF Physician Dr. Ashleigh Wright. The two mural structures were up through the Spring 2022 semester and had QR codes to guide students to an evaluation survey, the Centers for Disease Control and Prevention COVID vaccine safety and efficacy, and a link to find local vaccination sites. Further, the murals, surveys and focus groups were all curated with the Theory of Planned Behavior at the forefront to ensure the efficacy of this project.
My work through the Center for Arts in Medicine's Interdisciplinary Lab is what inspired me to develop this project. In Summer 2021, I had the opportunity to support Dr. Jill Sonke's work on several CDC field guides all focused on, "How to Engage the Arts to Build COVID-19 Vaccine Confidence." Concurrent to aiding with the field guides, I was able to see the impact of the collaboration between the CDC and LivingWalls ATL to promote COVID-19 vaccine confidence. These together both acted as the primary inspiration in my design for this project. Aside from that initial inspiration, considering the mural work in Downtown Gainesville by 352walls also acted as a pivotal point for me as I recognized murals have already acted as a successful way to engage the Gainesville community.
What really excites me about this project is its emphasis on discovery and innovation. With an interdisciplinary Arts in Public Health focus, the project brings fresh perspectives as it expands health communication knowledge. Further, the creative risk-taking offered an opportunity to engage students on a relevant topic in a way which sustained interest and facilitated conversation.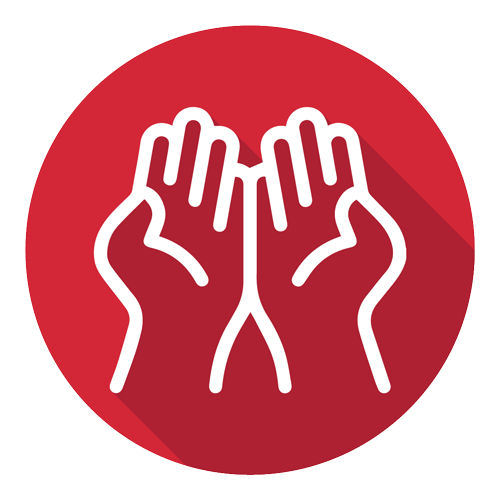 Celebrate differences in identities, thoughts, and abilities, and seek to provide equitable access to opportunity.
Saketh Damera
Student Government
Inclusion has a special place at the University of Florida. As one of our core values, we celebrate diversity in culture, thought and identity and work toward creating an equitable environment. For me, this commitment to inclusion comes with UF's Indian Students Association. ISA's flagship cultural events — including Garba, Diwali and Holi — help connect South Asian American students to their roots all while being open to non-Indian students interested in experiencing South Asian culture. Outside of UF's cultural organizations, the dedication to inclusion is still as strong as ever. As a part of UF's student government, I have the unique opportunity to work alongside students of vastly different cultures, experiences and identities; this diversity shines through our efforts and initiatives for the student body. UF's community is a microcosm of the American melting pot. Here, you'll find students from all walks of life. The university, its student organizations and the student body, all play a special part in striving to make campus a more diverse and inclusive environment.
Margarita Vargas-Betancourt
Librarian, UF's Latin American and Caribbean Collection
I am a librarian at the UF's Latin American and Caribbean Collection (LACC). I have dedicated a lot of effort in making LACC a haven for all students but especially for those who share a common Latinx or Latin American heritage. I have used cultural heritage to empower Latinx students, to make them proud of who they are and to show them where they can go. I am now working with community-based organizations like the Farmworker Association of Florida and the Rural Women's Health Project to ensure that farmworkers' stories — usually Latin American immigrants — are part of the historical record. I believe that a just and democratic representation of all the people who live in Florida is essential for making the state a better community.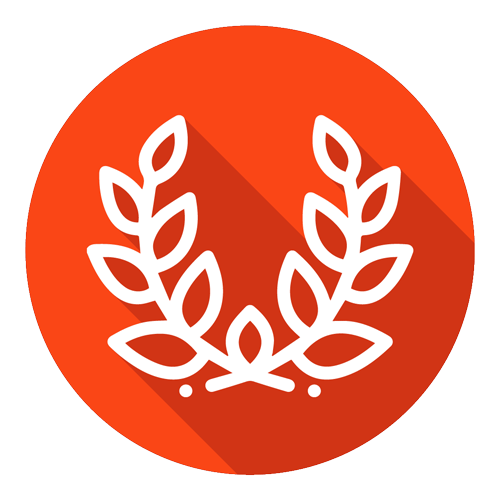 Embrace the freedom to inquire and express ideas without condemnation, and to show respect for the right of others to do the same.
Blake Robinson
Student Government, Senior class president
Freedom and civility is an important value at the University of Florida because it is a key part of why many student leaders are able to thrive and bring about change. We embrace new ideas and allow for others to express theirs in an environment that celebrates views from all walks of life. Throughout all my organizations and experiences, I have prided myself in speaking ideas that I believe are best for students, and those ideas have been able to flourish due to the ideals of freedom and civility held at this distinguished institution.
Michael D. Moorhouse
Director, Bachelor of Health Science Program
"Critical thinking requires us to use our imagination, seeing things from perspectives other than our own and envisioning the likely consequences of our position." – bell hooks
We live during a time when being judgmental is celebrated more than curiosity; where "winning" an argument is more important than the substance of an argument; and where misinformation upends scientific rigor. Arguably now more than ever, we must be open to debate and strive to understand viewpoints that differ from our own. We must respect the individual story rather than automatically default to the single story we construct about "other" people. No two people — no matter how similar in appearance, beliefs or experiences — are identical. To assume otherwise is a matter of convenience not consciousness. Therefore, it is imperative that we remain curious about the world, open to ideas that differ from our own and continuously strive to better ourselves so that we can be better for others.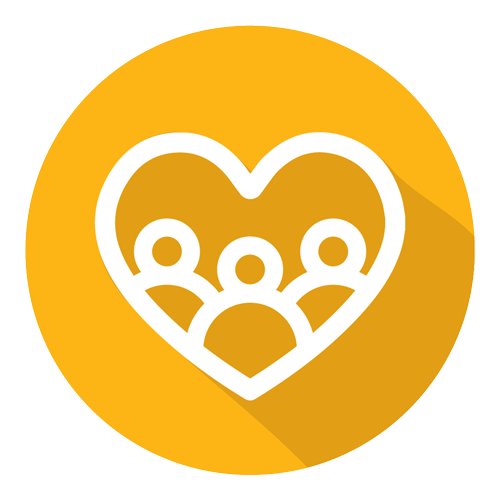 Create a safe, welcoming community and a shared purpose that builds a sense of belonging and togetherness.
Jacob Fazio
Student Government
Coming from a small town in the Florida Panhandle, I never got to surround myself with people who embodied their unique identities. As a young gay man, I did not really know how to embody my own. And as a rising junior, I have come to acknowledge my past two years at UF as anything but the typical undergraduate experience. Despite my untraditional first two years at UF, I am so beyond proud and amazed at the person I have grown into today — so much of which I accredit to this institution. UF is not just a university; it's a community. I have come to realize more and more each year that being a part of this community means so much more than just being a student, faculty or staff member. It is about being a supporter. As each individual here at UF goes through the struggle of embracing themselves and the unique individuals around them — just like I have — you learn how to become a part of that support system. That is what the Gator Nation is all about. So as a student today and an alumni in the near future, I know that I will always be connected to a community that encourages me to constantly strive to be the best version of myself.
Anton Svirskyi
All-American NCAA Division-1 Student Athlete, Swimming and diving
During the Spring 2022, my home country of Ukraine was violently invaded by Russia. I have partnered with the University Athletic Association with two goals in mind. First, to help the people in need and aid in humanitarian efforts from American soil and secondly, to unite and bring Gainesville together in hopes to end the horrible terror Russia has put Ukraine and its people under.
Within the first two days, the response rate was minimal, and we were faced with many difficulties along the way. Among those difficulties were shipping and delivery costs, storage space, drop-off collection locations and many other logistical and organizational issues that were well above the student's and some of the staff's experience and abilities. Despite the challenges, we stayed hopeful and focused on our goals.
Pierre Banks, assistant director of community development, has given me his help and guidance throughout the entirety of this process. We reached out for help to several colleges around the University of Florida, libraries and local businesses. As the word started to spread around town and the state of Florida, we opened six more collection points (with some being open 24/7) and the donations came pouring in. Everyone in Gainesville has united for this one cause, and it was amazing. We have never seen such unity among a population. Within the next 10 days, we collected around 15,000 pounds worth of goods, which were later shipped free of charge through UMANA — a non-profit organization based in Chicago. We had the help of the entire Gainesville community and more, without whom this operation would have soundly failed. We are very grateful and blessed to have experienced something as beautiful as true unity within our community.
Jeremy A. Magruder Waisome, Ph.D.
Assistant professor, Herbert Wertheim College of Engineering
My journey at UF could be summarized by community. The opportunity to be part of a particular campus community, the Successful Transition and Enhanced Preparation for Undergraduates Program (STEPUP), is what drew me here. I became meaningfully integrated into my college, UF and Gainesville community through student organizations and was honored to be inducted into the UF Hall of Fame because I pursued my passion: helping others find their place. As a faculty member and three-time Gator graduate, I continue to uphold this by creating spaces for students and faculty to thrive. One of my favorite ways to do this is by planning events for everyone to develop intentional relationships, especially through mentorship. Mentorship is how we uplift our community to help each other achieve a goal. I wouldn't be a part of this community if it weren't for my mentor and Gator Great, the late Dr. Jonathan Earle, who modeled this through his scholarship, leadership and service and whose legacy I will continue to instill in others through my work.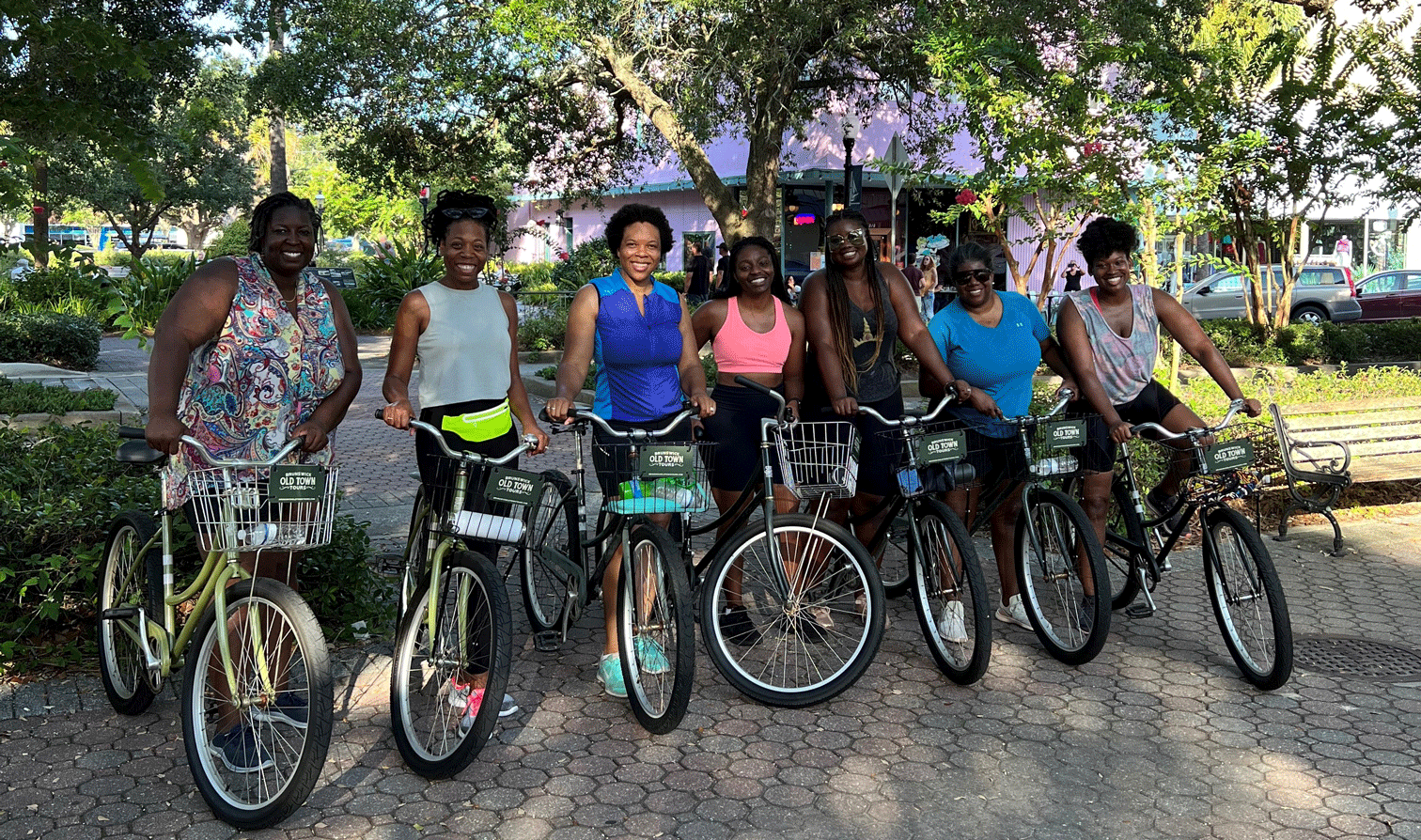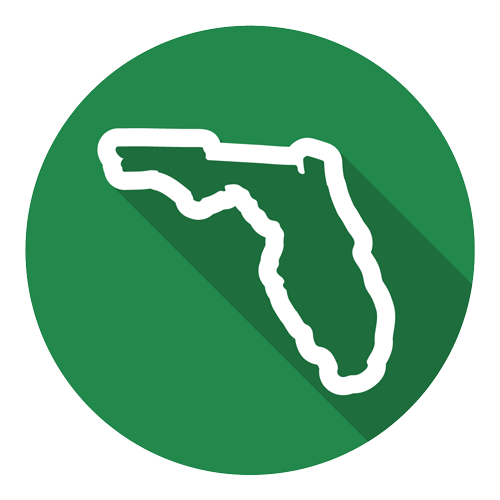 Show respect for those who came before us, responsibility for those now with us, and the commitment to leave a just and habitable world for those who come after us.
Stephanie McBride
Director of Commencements
Serving as a student success coach has allowed me the opportunity to contribute to the big picture of what we do on campus, extending beyond the work of my job title and actively participating in the process of our students' academic and personal process. This has also helped me gain a greater understanding of our university and allowed me to grow as a professional. Participating in the UF Campaign for Charities as my unit's representative for the past eight years has taught me just how much our university, and each of its members, values our community and the amazing organizations that serve it in so many important ways.
Shelby Schultz
Student Government
As a third-generation Gator, I value stewardship. It is important to uphold the traditions and reputation of the University of Florida that have been passed down and built upon since my grandfather and my parents were students here. I feel a personal responsibility to be a good steward of the culture, environment and success of UF. As a member of the UF Student Senate, I have made a commitment to bettering the student experience and leaving this university better than it was when I came in. Hopefully in the future, my own children can inherit the result of the contributions and commitment I made to leave a better university, community and world for them.