Safety Yard Officially Opens at UF TREEO Center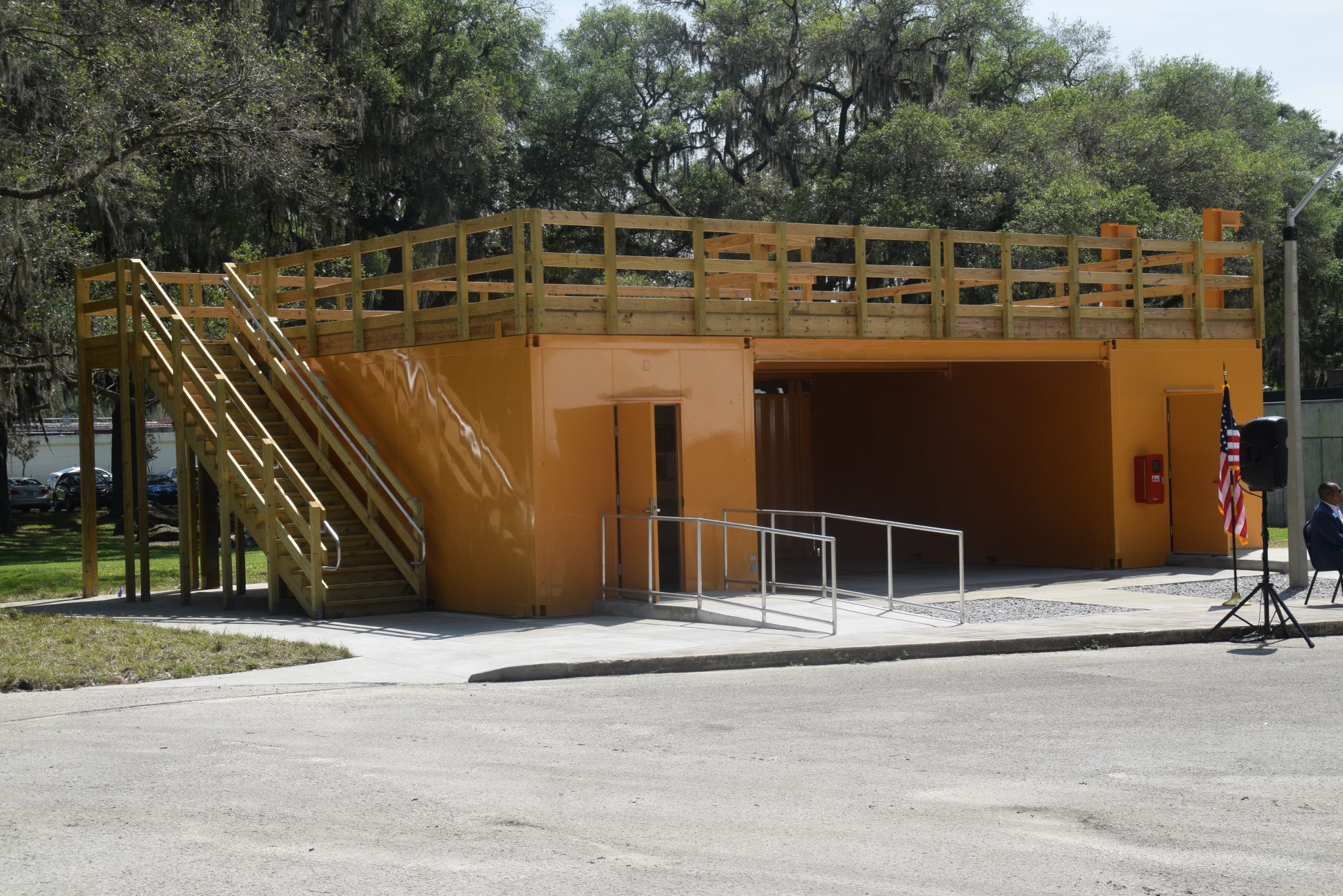 Designed to benefit students at the M.E. Rinker, Sr. School of Construction Management and reduce the 150,000 annual injuries on construction job sites, the brand-new Safety Yard at the University of Florida TREEO Center officially opened this past Friday, April 1.
Collaborating with the UF College of Design, Construction and Planning were the Kiewit Corporation, Santa Fe College, Charles Perry Partners, Inc. and the UF Office of Professional and Workforce Development.
"This facility is a life saver because of what the new generation of people entering the construction industry will learn here," DCP Dean Chimay Anumba said. "Our students will strongly benefit from this facility, and lives will be saved because of it."
Students from UF and Santa Fe, as well as industry professionals, will be able to get on-the-job training via a living, learning lab. With hands-on experience, the facility will simulate real-time situations when it comes to power tools, personal protective equipment, and safety.