New College of Public Health and Health Professions dean named
Beth Virnig, Ph.D., M.P.H., has been named dean of the University of Florida College of Public Health and Health Professions, the sixth in the college's 64-year history.
Virnig, who joins UF on July 11, currently serves as a professor in the division of health policy and management at the University of Minnesota School of Public Health and as director and lead of the school's Strategic Global Public Health Programming, where she guides efforts with partner universities in Thailand, India, Mexico and Ghana.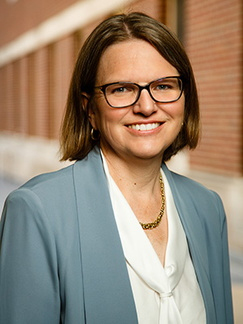 "Dr. Virnig brings a long and distinguished record of leadership, research, teaching, mentoring and service to her new role," said David R. Nelson, M.D., senior vice president for health affairs at UF and president of UF Health. "The COVID-19 pandemic has demonstrated, like never before, the value and impact of the College of Public Health and Health Professions' research, education and service endeavors on the health of Floridians and beyond. I look forward to watching the college's continued growth and development under Dr. Virnig's leadership."
With the University of Minnesota since 1998, Virnig has held numerous leadership roles in the School of Public Health, including senior associate dean for academic affairs and research. She is the director of the Research Data Assistance Center, or ResDAC, a Centers for Medicare & Medicaid Services-funded program that provides free assistance to academic, government and nonprofit researchers interested in using Medicare and Medicaid data in their work.