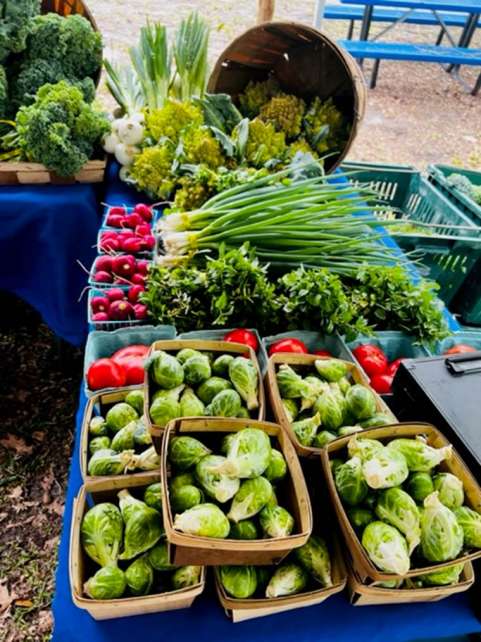 Making fresh produce affordable and accessible for patients with farmers market
Sheltered from the drizzle beneath a gray canopy, tables and crates piled high with farm-fresh produce drew a steady stream of curious, smiling faces outside the UF Health Pediatrics – Gerold L. Schiebler CMS Center on the afternoon of March 23. With purple, orange and yellow carrots nestled next to red radishes and tomatoes, green onions, Brussels sprouts, spinach and more, the spread formed a veritable rainbow for hungry patients and caregivers.
The event kicked off a series of monthly farmers markets to come thanks to the efforts of third-year pediatrics resident Christina Baxter Vernace, D.O., and her partners at UF Health, UF/IFAS and The Family Garden.
A South Florida native, Vernace has been working to bring an affordable farmers market to the center for the past year and a half, she said, after learning of a similar program at one of the institutions she interviewed with before choosing UF for residency. The doctor decided to bring that model to Gainesville upon seeing that although she advised patients and families to purchase fruits and vegetables to help prevent or combat childhood obesity, they did not have easy access to fresh produce.