U.S. News & World Report recognizes UF graduate programs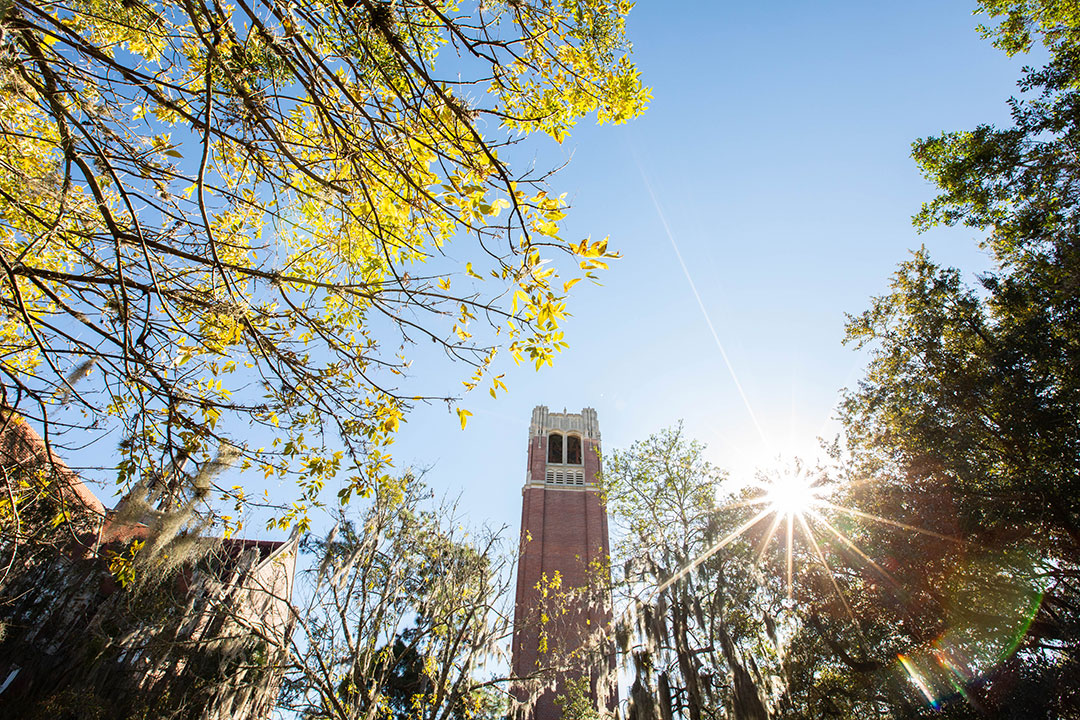 U.S. News & World Report recognized dozens of University of Florida graduate programs as among the best in the country, continuing the university's strong showing after a banner year in the rankings and celebrating the university's excellence in teaching and research across individual colleges.
Broadly, 28 programs across 11 colleges were recognized among the top 25, including both public and private institutions. Between fall 2020 and 2021, graduate enrollment increased by about 2,500 students, or about 13%, representing a high demand for UF's graduate-level programs.
Those named within the top 10 within their fields include tax law (No. 3), biological/agricultural engineering (No. 5), special education (No. 5), pharmacy (No. 5), student counseling (No. 6), veterinary medicine (No. 9), analytical chemistry (No. 9), and occupational therapy (No. 10). Several programs in the sciences also made significant gains.
The achievement follows several university-wide initiatives to recruit top students, hire and retain the best faculty, and expand opportunities for faculty and students to engage in impactful research. In the past year, U.S. News has ranked UF's undergraduate programs as among the best in the country, naming UF the No. 5 institution in the country among all publics. In a second ranking of online undergraduate programs, U.S. News named UF Online the best online bachelor's degree program in the nation, No. 1 among all programs at public and private institutions.
"Thanks to the hard work of our faculty and staff as well as the generous investments from our state, UF continues to ascend in the rankings and be recognized as a top performer," said Joe Glover, UF's provost and senior vice president for academic affairs. "These rankings symbolize UF's central role in fueling the state economy, solving tomorrow's problems and building a bright future for our state and our world."
For the full list of rankings, visit U.S. News & World Report.