UF ranked fourth nationally for Fulbright U.S. Scholars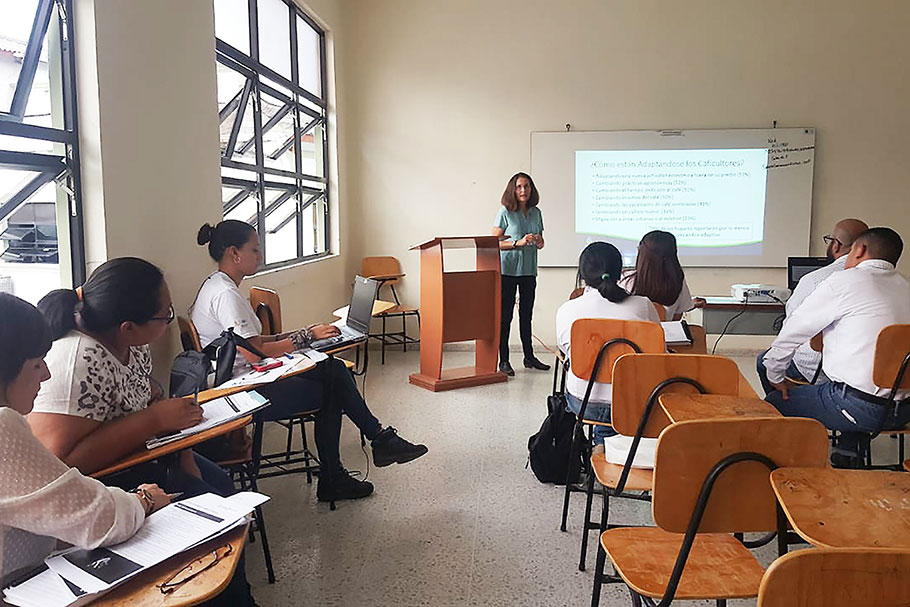 GAINESVILLE, Fla. — The University of Florida is ranked fourth on a list of U.S. colleges and universities that produced the largest number of 2021-2022 Fulbright U.S. Scholars. Each year the U.S. Department of State's Bureau of Educational and Cultural Affairs announces the top-producing institutions for the Fulbright Program, the U.S. government's flagship international educational exchange program. The Chronicle of Higher Education publishes the lists in its online and print editions.
Seven UF scholars earned Fulbright awards for 2021-2022, ranking the university fourth among its peers, up from seventh last year. The principal purpose of the Fulbright program is to increase mutual understanding between the people of the U.S. and the people of more than 150 countries that participate in the program. It aims to establish open communication and cooperative relationships by enriching Americans' understanding of the educational, political, economic, social and cultural realities of countries around the world.
UF's 2021-2022 U.S. Fulbright Scholar awardees, their respective fields and the country in which they will carry out their Fulbright duties are:
Fulbright Awareness Week, hosted by the International Center annually, will be held March 23-30. In collaboration with the UF Fulbright Lectures Committee, multiple information sessions for scholars, faculty and staff will provide opportunities to learn about Fulbright, the application process, and to hear about the experiences of past Fulbright scholars and students. For information on the week and to register for events, visit https://internationalcenter.ufl.edu/2022-fulbright-awareness-week.
"Given the challenges the whole world has faced in the pandemic, the Fulbright mission of promoting international cooperation and exchange is more relevant than ever, and the UF International Center and the Office of the Provost are happy to support faculty interested in exploring international possibilities through the Fulbright program," said Leonardo Villalón, dean of the International Center and associate provost.
Fulbright alumni work to make a positive impact in their communities, regions, and the world more broadly, and have included 40 heads of state or government, 61 Nobel Laureates, 89 Pulitzer-Prize winners, 76 MacArthur Fellows, and countless leaders and changemakers who carry forward the Fulbright mission of enhancing mutual understanding.

Fulbright is active in more than 160 countries worldwide and partners with participating governments, host institutions, corporations and foundations in foreign countries and in the U.S. Many of these organizations also provide direct and indirect support. The Bureau of Educational and Cultural Affairs sponsors the Fulbright program, and several non-profit, cooperative partners implement and support the program on the Bureau's behalf. For more information about the Fulbright Program, visit eca.state.gov/fulbright.