UF community responds to Ukraine invasion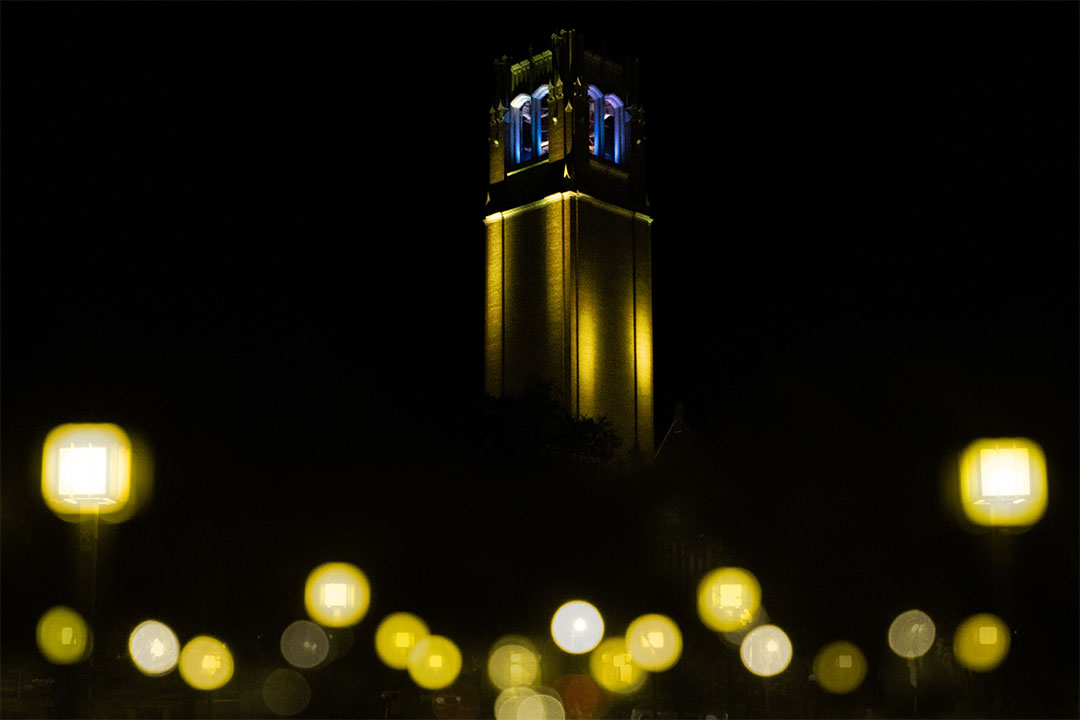 Many members of the University of Florida community have been directly or indirectly affected by the events currently taking place in Ukraine. The university is responding in solidarity and with support for its Ukrainian students and employees and other members of the UF community impacted by the unfolding events.
As UF President Kent Fuchs tweeted on the day of the invasion:
"As we watch the events unfolding in Ukraine today, we are thinking of our Ukrainian students and praying for peace for the entire region."
The Division of Student Life last week reached out to Ukrainian and Russian students – undergraduate and graduate as well as postdocs – to offer support and care.
On Tuesday night, the College of Liberal Arts and Sciences hosted a panel discussion, "War in Ukraine: Why, How and What Happens Next" that was attended by more than 300 people.
And on Wednesday night, the university illuminated Century Tower in the colors of the Ukraine flag – blue and yellow – and posted the image above on social media.
Many members of the UF community have expressed their support visibly and tangibly.
For anyone who may be experiencing hardship, stress or anxiety as a result of the situation in Ukraine, the following resources are available: