Older workers fare better in countries that invest more in healthcare resources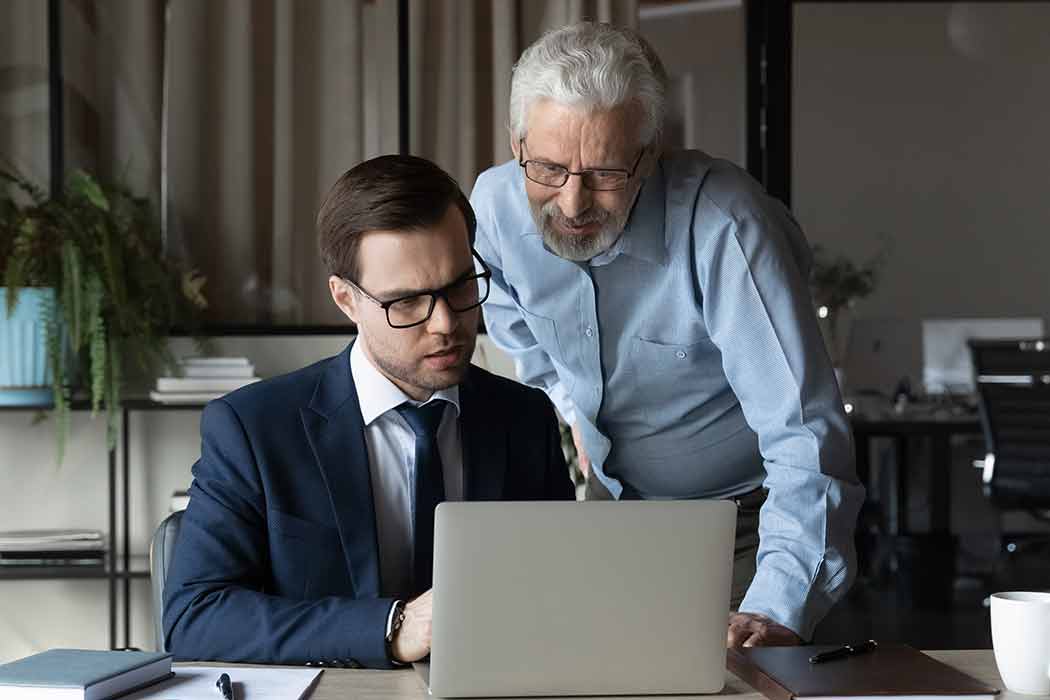 The world's aging workforce is often dubbed the Silver Tsunami, a huge wave of baby boomers that will have an unprecedented impact on nearly every industry.
The assumptions are that older workers will be in poorer health and less motivated, but is that true? Can a country's societal environment, policies and health resources make a difference in the performance of older workers?
To examine these concerns, a team of four researchers conducted a study comparing the age-related experiences of 28,553 employees in 35 European countries. Twenty-seven of those countries are members of the European Union as well as others that included the United Kingdom, Norway and Switzerland.
"It's rare to be able to get access to data from multiple countries, so it was a great opportunity to explore my research questions based on such a large dataset," said Yiduo Shao, a PhD student in the University of Florida Warrington College of Business who worked on this project with her collaborators: Drs. Bernadeta Goštautaitė, Mo Wang and Thomas Ng.
In addition to this cross-national study, this research included a second study that examined aging and work data in the United States.
"Workforce age is really a serious issue," said Shao. "Promoting the well-being of older workers is becoming an important mission for organizations. There's also a potential burden on social security systems. It's important to understand how age is associated with sickness absence."
Even before employment concerns surfaced due to the pandemic, low fertility rate and an aging population surfaced as pressing issues that could cause a labor shortage for many countries.
"Workers over 55 years old are projected to make up nearly one quarter of the U.S. labor force by 2026," according to findings by the United States Senate Committee on Aging, a report mentioned in Shao's study.
The research team primarily looked at two assumptions.
"As people grow older their physical health may decline and that can lead to more sickness absence," said Shao. "But our findings show not everyone goes through the same thing. In countries that invest more on healthcare resources or make those resources more available for workers, workers may be able to mitigate that physical health decline."
In places where there were higher availability of resources there were better results, said Shao.
Countries with the best results – including Switzerland, Norway, the Netherlands, Finland and Denmark — were places with higher healthcare benefits and resources for individuals, Shao said.
"They are really in good shape in terms of facilitating the positive impact of aging," she said.
"On the other hand, if there are very limited resources provided to individuals, age-related physical health decline is going to be very sharp and pronounced," said Shao.
Also, the study shows that in countries where labor force participation is encouraged, growing old leads employees to become more engaged and motivated.
Aside from the benefits of committing more financial resources, the report noted there are other ways to help aging workers, such as flexible work schedules, increasing awareness of health education, knowing when to seek medical health and knowing where to find resources can have a positive impact as well, said Shao.
Results from the researchers' second study suggested that a 10-year increase in age would lead to a 16 percent increase in days due to absence for sickness but with engagement, absences due to sickness would decrease. The second study looked at the answers of 304 U.S. participants surveyed with the Health and Retirement Study.
Older workers generally have an enhanced emotional maturity that helps them derive positive experiences about work and sustain higher levels of engagement, researchers stated. They also accumulate more knowledge and experience.
"It's very important for organizations to see ways to leverage those rich experiences among older workers so they can be passed to younger workers," researchers stated.
Part of Shao's interest in aging workers relates to her own parents and their aging experiences, she said.
"It's helped me to see what age means to people and how we are able to facilitate benefits with age and reduce the negatives of age," she said. "People can grow old more successfully, more happily and be healthy."