Meeting demand for nurses and health care in rural areas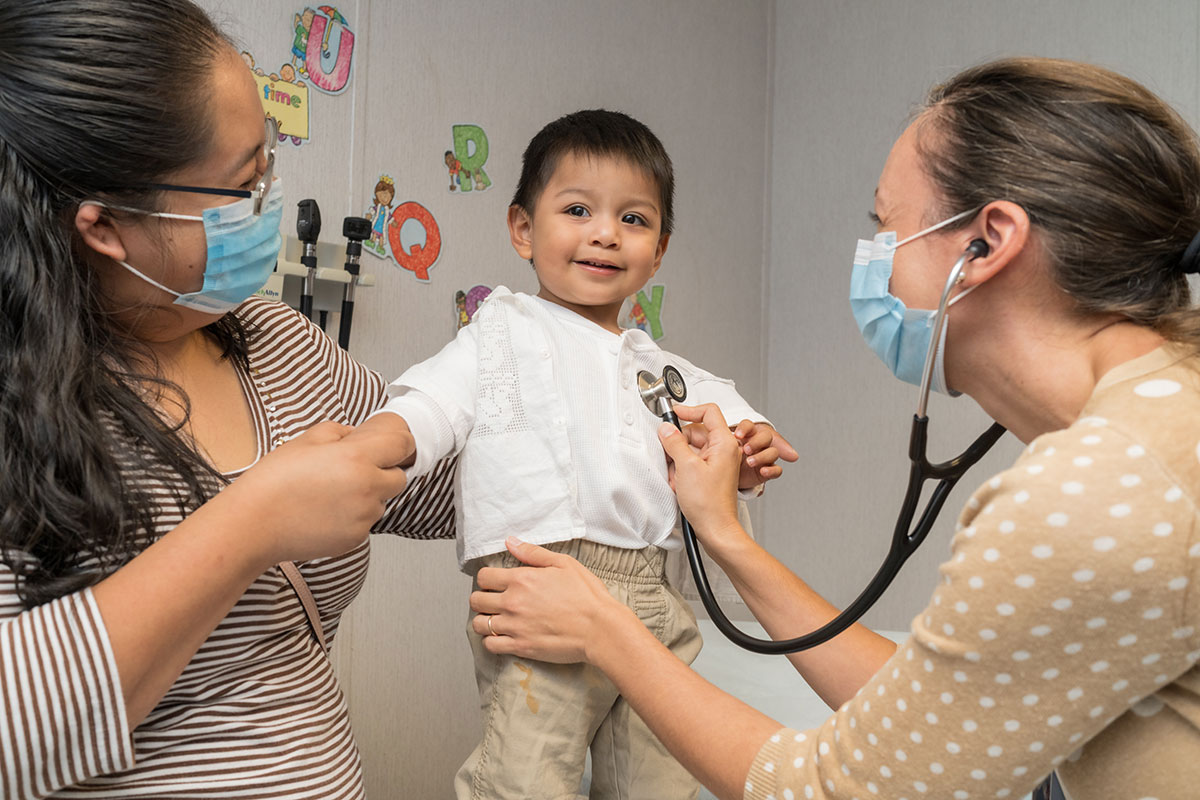 Welcome to From Florida, a podcast where you'll learn how minds are connecting, great ideas are colliding and groundbreaking innovations become a reality because of the University of Florida.
There is a nationwide shortage of nurses and it has been exacerbated by the pandemic, which has caused burnout, turnover and frustration for many nurses. Interest in nursing as a career remains strong, however. UF's College of Nursing has a long history of developing innovative programs aimed at meeting the need for health care services, as Dean Anna McDaniel and Clinical Director Denise Schentrup explain. Produced by Nicci Brown, Brooke Adams and James L. Sullivan. Original music by Daniel Townsend, a doctoral candidate in music composition in the College of the Arts.
Nicci Brown: Welcome to From Florida where we share stories about the people, research, and innovations taking place at the University of Florida. I'm your host, Nicci Brown.
Even in the best of times, we owe a debt of gratitude to nurses for their service, but that is especially the case for their heroic care throughout the pandemic. Many have been on the front lines of critical care, leading to burnout, turnover and frustration that has exacerbated a national shortage of nurses.
UF's College of Nursing is top ranked in the state for its bachelor and doctor of nursing practice degrees. Today, we'll learn more about how it's working to meet demand for nurses and to provide care, especially in rural areas.
Our guests are Anna McDaniel, dean and the Linda Harman Aiken Professor at the College of Nursing, and Denise Schentrup, clinical director of UF Health's Archer Family Health Care.
Let's begin our conversation with Dean McDaniel, who has led the College of Nursing since July 2013. Dean McDaniel has advanced nursing science and nursing education throughout her distinguished career. As a researcher, she focused on the innovative use of information technology to enhance decision making by clinicians and to promote positive health behaviors in consumers.
In addition to her role as dean, Anna is the associate vice president for academic practice partnership at UF Health Shands Hospital and serves as the immediate past chair and current member of the executive board of the Florida Association of Colleges of Nursing.
Welcome, Dean McDaniel, it is a pleasure to have you as our guest today.
Dean Anna McDaniel: Thank you, Nicci.
Nicci Brown: The American Nurses Association wants the U.S. Department of Health and Human Services to declare a national nurse staffing crisis, which I think highlights the fact that the shortage of nurses is not just due to the pandemic. What can you tell us about the nurse staffing crisis?
Dean Anna McDaniel: Well, the nursing shortage is not new, but it has been accentuated due to the impact of the pandemic. We anticipate as many as a half a million nurses will retire as soon as the end of this year. And that doesn't even count the number that we are seeing leave the profession, even though they're not retiring.
But it's not only the issue number of nurses. Research by Dr. Linda Aiken, a Gator nurse, has shown that the level of education is critical as well. She's conducted research in this area since 2003 and she has found that the effect of 10% or more nurses with bachelor's degrees will decrease the odds of death in all hospitals, regardless of the work environment or any other kinds of stressors, by roughly 4%. So, if you have more nurses that are prepared at a college level with a college degree, like we have at the University of Florida, it will decrease death and other kinds of unfortunate outcomes in the hospital. So basically, what I'm saying is our state needs more better prepared nurses to meet the needs of our growing and aging population.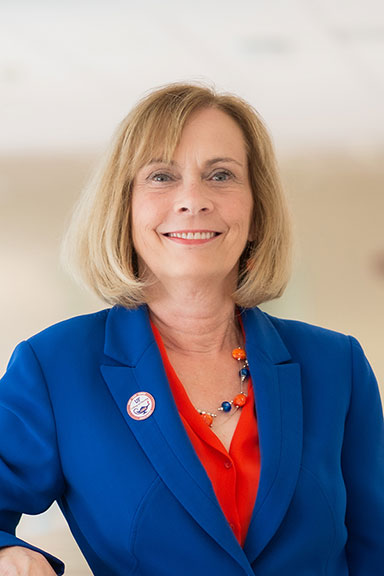 Nicci Brown: So, with many nurses leaving the field or completing their careers, how has that affected then the interest in the nursing profession? Are you seeing a greater interest?
Dean Anna McDaniel: Oh, yes. We've not seen a decline in the applications and neither have my colleagues across the state. In fact, if anything, the pandemic has increased the public's awareness of the value of nurses and nursing and have heightened the interest in nursing as a career. For 20 consecutive years, nurses have been rated as the most ethical and highly respected and trusted professions in the United States in a national survey by the Gallup Organization. And I think that speaks to the kind of people that are attracted to becoming a nurse.
Nicci Brown: You mentioned earlier, too, about the value of having a bachelor's degree and having nurses with bachelor's degrees. It is an increasingly complex vocation.
Dean Anna McDaniel: Exactly. The needs of the public, both at the individual level and at a community level and the population level, are much more complex and include the need for health coaching, for keeping people healthy and active, for using technology to enhance and extend the reach of the nursing.
Nicci Brown: And how is UF's nursing program responding both to those increases in terms of the complexity, but also meeting that student interest?
Dean Anna McDaniel: Well, we've increased our enrollments since I've been the dean by adding a program at the UF Health in the Jacksonville area, at the Jacksonville hospitals. We've also added a special program for working nurses so that they can obtain a bachelor's degree, that higher level of skill and training and prepare them for leadership roles in the profession.
Enrollment in our program and in other programs across the state, and the United States actually, is limited by budget constraints, by faculty retirements and faculty shortages and a critical shortage of preceptors and clinical placements. Even though the hospitals need nurses so desperately, it's still very difficult to place our students and faculty on the units, especially when they're so stressed during the pandemic right now.
So, faculty shortages limit the number of students that can enroll in nursing education programs, and that is cited as the primary reason that more students are not accepted into nursing programs. That's across the United States.
Nicci Brown: How do you see that being met, that problem being met?
Dean Anna McDaniel: Well, it's a very difficult problem because nurses can make more money in the hospital setting or in the clinical setting than we pay them in the academic setting. So that's one problem. One thing that's good for us is the work environment in the universities and colleges is seen as better than the clinical arena, where the workloads are just unbelievably difficult, especially now. Those are part of the problems.
I mentioned the number of nurses that are going to retire, even more faculty are closer to the retirement age. So we have to figure out a way to tap into both nurses and nursing faculties' skills and abilities and desire to continue to make a difference without creating some kind of a bridge program, where we can tap into their intellectual capital and their experience while still providing a safe and healthy environment for nurses' well being.
Nicci Brown: And in fall last year, UF's College of Nursing launched a new certificate program to prepare people to become nurse educators. Can you tell us a little more about that opportunity?
Dean Anna McDaniel: Sure. So, we started this program so that we could prepare nurses for a faculty role through our new online program. This is a program that consists of three online nursing courses that includes the fundamentals of teaching and evaluating the competency of nursing students. There's really a science to nursing education, and it's really quite distinct from patient teaching or the delivery of clinical nursing care.
So, we find that many nurses want to give back to the profession and they want to be a part of preparing the next generation of nurses. So, we hope that this will provide an avenue for them to become nurse educators and to help us so, as a society, that we can continue to grow the nursing profession.
Nicci Brown: Are you seeing shifts in terms of the types of students that are applying to nursing school, both in terms of their backgrounds, their gender? Are you seeing changes there?
Dean Anna McDaniel: We are seeing more men coming into nursing, but not as much as we have seen in other professions where it's the other way. So, in other words, about half or more of people applying for medical school are female, but we don't have nearly that many men coming into nursing. It's gone from about 5% male in the profession of nursing to 10% and maybe even 15% in certain areas. So, we see that.
One of the things that the profession is very concerned about and wants very much to change is underrepresented minorities in the nursing profession. The nursing profession is still mostly white and research has shown that, both nurses and physicians, patients that are in those underrepresented groups are more likely to be compliant with the orders and more likely to divulge problems and issues that may have stigma attached to them to people that are from their own ethnic or racial group.
So, we're actively trying to enroll more. One of the things we see that's different at UF College of Nursing is that we have a program that we call an accelerated program. This is for people that have a bachelor's degree, sometimes master's and doctoral degrees in other areas, now wanting to be nurses. And we see more diversity in those students and in that class than we do our traditional people that have been at UF — they live in the college dorms or sorority, fraternity houses, that kind of thing.
Nicci Brown: Can you tell us a little more about some other things that UF might be doing to meet the need and the demand for nurses?
Dean Anna McDaniel: One of the things that I'm particularly proud of as a college is that we partnered with our hospitals in both Gainesville and Jacksonville to provide some innovative learning experiences and opportunities to work with the staff in those institutions, because they are a part of UF, even though they're at the hospitals.
Now we hope that we can expand this kind of opportunity to the hospitals that are now located in Central Florida. The National Academy of Medicine, this past year, distributed a new report called The Future of Nursing 2020-2030, and it highlights the needs for nurses to be able to meet the needs of people in a community setting, not just in the hospital or acute care setting. And we have invested very heavily in our newly revised curriculum that includes opportunities and learning experiences in the community.
Another area that we are really excited about is the use of simulation. Recently, because of a generous donation from the Kirbo Foundation, we renovated our nursing skills area in this lab and have included state-of-the-art technology that provides students with high fidelity scenarios, that they can learn critical decision-making and opportunities and decision-making skills in a safe but realistic environment.
Everybody knows that you learn more from your mistakes than your successes, but we can't let students make a mistake on a real person. So, we use simulation to provide an opportunity for them to experiment and to figure out, "Oh, if I do this, it can lead to a bad outcome." And they can learn so much. The individual, but also the rest of the students in the group can learn a lot about that in a safe and, I won't say, non-threatening because I think the students are pretty threatened by the fact that they're being observed . . .
Nicci Brown: Of course!
Dean Anna McDaniel: . . . and that they're being assessed and evaluated by their faculty. But it's better than if they're afraid that they're going to hurt somebody.
Nicci Brown: For sure! Can you give us an example of what one of those scenarios might be that the students face?
Dean Anna McDaniel: Oh, there are so many. We have them in every area. Okay, so we have them in mental health nursing where we actually use what's called a standardized patient, which for all intents and purposes is an actor taking the role of a patient and they're expressing maybe suicidal thoughts. And people that are 23, 24, 25 years old, they don't know how to handle that. So, it's a very important learning experience because mental health needs are almost universal in our society. And we have mannequins that give birth.
Nicci Brown: Oh, wow! That's mind-boggling.
Dean Anna McDaniel: Because that's one opportunity that . . . they have limited time on a maternity ward and they might not even see a live birth, almost all of them do, but admittedly, they're going to be back in the corner and not right there with that. Whereas with the simulation, they can do that. We can set up a code situation like a cardiac arrest and they have to learn to do that. We have a simulation where the patient is dying and they learn how to comfort a person, but also how to comfort and attend to the loved ones. So, it can be anything.
Nicci Brown: Well, you clearly love the nursing profession. Let me hear your pitch to students about why nursing is a great career option for them.
Dean Anna McDaniel: Yeah. I've always believed that nursing is the hardest job you'll ever love and it's very true. I tell my student this in orientation every year.
Nursing provides an opportunity for us to be present at life's most sacred moments — the birth of a child, the death of a loved one. And those are not opportunities most people get. And so, it's really a privilege. And I've always believed that there's no other career that can, one, make such a difference in the lives of another person. Nursing is everywhere and it's in every setting. It can be schools and hospitals, telehealth, community organizations, working with the technology and working in settings that we've not even imagined yet. So, you name it. Nurses can never complain about being bored because if they are bored or they don't get a lot of enjoyment or satisfaction from their current career or their current job, they should go find another job in another setting and they find that opportunityIt's probably one of the most greatest variety that you could ever imagine.
Nicci Brown: Dean McDaniel, it's no wonder that nurses are so highly regarded and it's a great comfort that people like you are leading the charge and your colleagues. Thank you so much for joining us today and sharing your insights.
Dean Anna McDaniel: Thank you very much. It's been a privilege.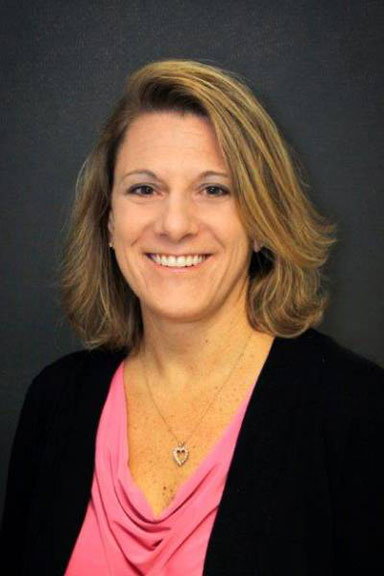 Nicci Brown: We're joined now by our second guest, Denise Schentrup, who is the clinical director and lead nurse practitioner of UF Health Archer Family Health Care, the college's nurse-led health center. Among other roles in the college, Denise teaches graduate courses for adult and family nurse practitioner students and serves as the associate dean for clinical affairs at the College of Nursing. Welcome, Denise.
Denise Schentrup: Thank you. Thank you for having me.
Nicci Brown: It's our pleasure. Dean McDaniel shared with us her perspective on the nursing shortage and how the college is striving to meet the need for healthcare providers.
Now, that need is especially acute in rural areas throughout Florida as well as in the rest of the nation. So, I'd like to dive a little deeper into one hallmark initiative of the college and that's the Archer Family Health Care. Could you tell us a little bit more about the practice, its history and the need it's meeting?
Denise Schentrup: Sure. Archer Family Health Care is a nurse-led clinic that is located in the town of Archer. It is about 12 miles from here, from the campus, and it serves a population in Archer of about 1,200 individuals in the town. The town is much smaller than Gainesville, a very different demographic than what you see in Gainesville. A little over 20 years ago, one of the Archer residents approached the College of Nursing and asked if the College of Nursing would be interested in opening a clinical practice in the area. So, my mentor, Dr. Dee Williams, she was the workhorse that developed the clinic itself. She did all of the background work and got the clinic up and running, and that was in January of 2001.
Nicci Brown: And students have been quite involved in terms of how things are run now, but also in the formation as well, correct?
Denise Schentrup: Yes. Part of the mission of the clinic was to provide a space for students to learn how to become nurse practitioners, how to take care of patients, learn community engagement. And so, throughout the entire 20 years of the practice, we have had students come out and do their clinicals in the clinic. So, they learn with the nurse practitioners that are providing care to the patients. They work one-on-one with the provider and see patients as well.
Nicci Brown: How is the funding managed for this kind of outreach because there's got to be a number of costs associated.
Denise Schentrup: Yes. There are significant costs associated with providing healthcare, in general, and particularly for us because about 40% of our patients don't have any insurance. So, the funding is crucial to keeping us together. So, we have diversified funding in that we have some funding that comes from the county through county grants. We have some funding that comes from the state. It's another state Department of Health grant that we do have. Of course, we bill insurances and get reimbursement that way. And we also have some donations from alumni, from people who are just wanting to support our mission and we do accept donations in that aspect also.
Nicci Brown: And in terms of the number of people you see, Archer, as you noted, is a smaller community, but how many patients would you say that you see annually?
Denise Schentrup: Well, we certainly have grown from 2001. In 2001, we did about 900 visits a year. Now, we do about between 5,000 and 6,000 visits a year. And that's quite a significant growth in the last 20 years. And we have about 1,500 active patients. So those patients that are assigned to our clinic that have been seen in the last few years, that's about 1,500. And then those patients equal about 6,000 visits per year.
Nicci Brown: So, it's particularly important thing, I would imagine, for the community, but also this is a two-way street. The students I'm sure gain a lot from being involved, learning how to interact with people closely, especially in such a tight-knit group of people.
Denise Schentrup: Yes. We have a small staff of about 14 people and the students work intimately with not only the nurse practitioners, but also with the patients, with the staff and just learn how to interact in a medical setting. So this really gives them the opportunity also to engage completely. So, they are the ones going into the room. They're getting a history from the patient, they're doing the exam. They're getting all the information, coming up with a plan and working together with their preceptor, who is our family nurse practitioner, and putting the pieces together to learn how to care for complex patients.
Nicci Brown: How many students do you have working in the rotations?
Denise Schentrup: So, each semester, we have about three or four students a semester so that it's really a one-on-one learning experience for the students. So, they're paired up with one of our nurse practitioners. And in addition to the family nurse practitioner, we do have a unique model in that we have an integrated practice. So, we have family practice or primary care, but we also have an arm of mental health. So, our patients that are primary care patients, they can get mental health care as well all in the same place so that's really helpful for our patients who have limited resources to come into Gainesville so they can get all of those services in one place.
Nicci Brown: And particularly important in rural areas where mental health issues can be especially problematic.
Denise Schentrup: Yes. Yes.
Nicci Brown: Tell us a little bit more about that integrated approach because it has a lot of advantages entwined in it.
Denise Schentrup: So, the model of integrated care has really picked up in the last few years. One of the interesting things and one of the things that we're really proud of is that we have been providing that integrated care for the last 20 years so we feel like we're ahead of the game with that.
In the integrated model, we have the primary care provider and then we have a mental health provider, and they work together to provide really holistic care to the patient. The integrated model also allows the patient to not feel like somebody knows why they're coming to the clinic. If they are out in the waiting room, nobody knows why they're there. They could be coming for their primary care or they could be coming for mental health and it really reduces the stigma of going to a mental health practice. So, we hope that that really makes people feel more comfortable with really sensitive topics and things that they need help with. And so with that approach, people won't know why they're there.
Nicci Brown: Especially in a small community, I've got to imagine that's particularly important.
Denise Schentrup: Yes. Many of our patients know each other. They see each other in the waiting room and they recognize each other. So, if the community or the people in the waiting room don't know why they're there, that really helps them to not have to really divulge what's going on if they don't want to.
Nicci Brown: I understand the Archer center is a federally designated rural health clinic and serves as a national model for how to meet the health care needs in underserved communities. Can you tell us a little bit more about that designation?
Denise Schentrup: Sure. Originally when we opened the clinic, it was what you would consider almost like a private practice, where we billed insurances, we did take money from patients who didn't have insurance, but overall, we functioned as a private practice, so to speak. It was about 2013 or so we felt like the designation for the rural health clinic would give us a little bit more of opportunity to provide more services to patients, particularly who had Medicaid, patients who have no insurance. We are able to expand our services under that model. And one of the things that model is a strong proponent of is advanced practice nurses.
So advanced practice nurses are required in a rural health clinic. We already met that because we were a nurse-led clinic already. So, it was a matter of just completing the paperwork and getting that designation. That designation also gives us a little bit higher reimbursement for those patients that are underserved, I would say, particularly our Medicaid patients. So, we get a higher reimbursement so we don't have to limit our numbers of Medicaid patients as well.
Nicci Brown: And what does that actually mean, the advanced care designation for the nurses?
Denise Schentrup: So the role is the advanced practice registered nurse. So in that role, these individuals who do this training, they're already nurses, they have a bachelor's degree in nursing, and then they go on to get a graduate degree, whether it be a master's degree or a doctorate to be a nurse practitioner, which enables them to take care of patients similar to where you would when you go to your primary care provider. We diagnose the problem. We order diagnostic tests. We order medications. So, we can treat any kind of disease process that we are trained to treat — diabetes, hypertension, cholesterol. We can do acute visits like ear infections or pneumonia. So, we take care of patients with those problems and can provide them with antibiotics or prescriptions they need, things like that.
Nicci Brown: You touched on this a little bit earlier, but one of the big things that I've heard about the clinic is this commitment to community engagement and helping people to feel comfortable and know that they can get their health care needs met. Can you tell us a little more about that?
Denise Schentrup: Sure. One of the interesting things or I think it's a benefit for our clinic is where we're located. So, we are in the southwest portion of Alachua County so our reach expands farther than Alachua County. It expands into Levy County and Gilchrist County. And so we really try to put ourselves out there in all of those areas to let patients know that we're there.
We do a lot of things with the community, community events. A couple of times a year, we do a festival where we put our table out and we have health care information for patients.
We sponsored a baseball team in the Archer town. There's a rec center and so we sponsor a team, which is really cool to see our banner up in their field and our names on the back of their shirts and stuff. And they're also cute, the little kids running around. So, we do that.
We are right now working also on outreach program for vaccines, including COVID vaccines and pneumonia and flu vaccines. So, we're doing an outreach program with that, and we just make sure that we are engaged in the community, so we try to go to the community meetings. We're going to be attending a community meeting for the businesses in the area and just promote our practice and what we do.
Nicci Brown: And those relationships just are so much of a life blood for so many rural communities and we've heard also during the pandemic that having those relationships and meeting people through others that they trust really is so critical to vaccines and other areas.
Denise Schentrup: Yes. Often the patients come in and say, "Well, what do you think about this vaccine? What do you think about this blood pressure medicine? What do you think about this?" And they really want to know what our opinions are on it, and they really take that to heart a nd if they trust us, then . . . they want to stay healthy. They want to be around for their kids and their grandkids. So, they will try to do those things that we're offering them — education medications, support.
Nicci Brown: Could you tell us a little more about other things the clinic has done in response to the pandemic?
Denise Schentrup: Sure. We've remained open the entire time. So, I think that is . . .
Nicci Brown: Is a big thing.
Denise Schentrup: . . . definitely a big thing. Yes. We have not closed our doors. We've made some modifications to how we see patients. So, we've created some workflows where we can see the patients in their car if we need to if they're sick and they can't come into the building, then we'll see them at their car. So, like a curbside service. So, we've done that. We also offer free testing, free COVID vaccines. But the main thing is we've created ways that we could see the patient, even if they can't come in.
Another big thing that we've done is telemedicine. So, we have the capability now of doing telehealth visits. If the patient isn't able to come in, then we'll get them on Zoom. We send them the invite, teach them how to get on to the Zoom link and do their visit that way. We've done that. So those are some of the major things that we've done.
Nicci Brown: And if anyone is listening and has an interest in finding out more, what's the easiest way for them to find out about the clinic?
Denise Schentrup: So, the best way is to call our office, make an appointment. The phone number is (352) 265-2550. And we also have a website and that has some patient information, some education and our contact information as well and that is afhc.nursing.ufl.edu.
Nicci Brown: Denise, thanks so much for joining us today.
Denise Schentrup: You're welcome.
Nicci Brown: Listeners, thank you for joining us for another episode of From Florida. I'm your host, Nicci Brown, and I hope you'll tune in next week.