Grant helps UF researchers expand income opportunities for small-scale farmers in Africa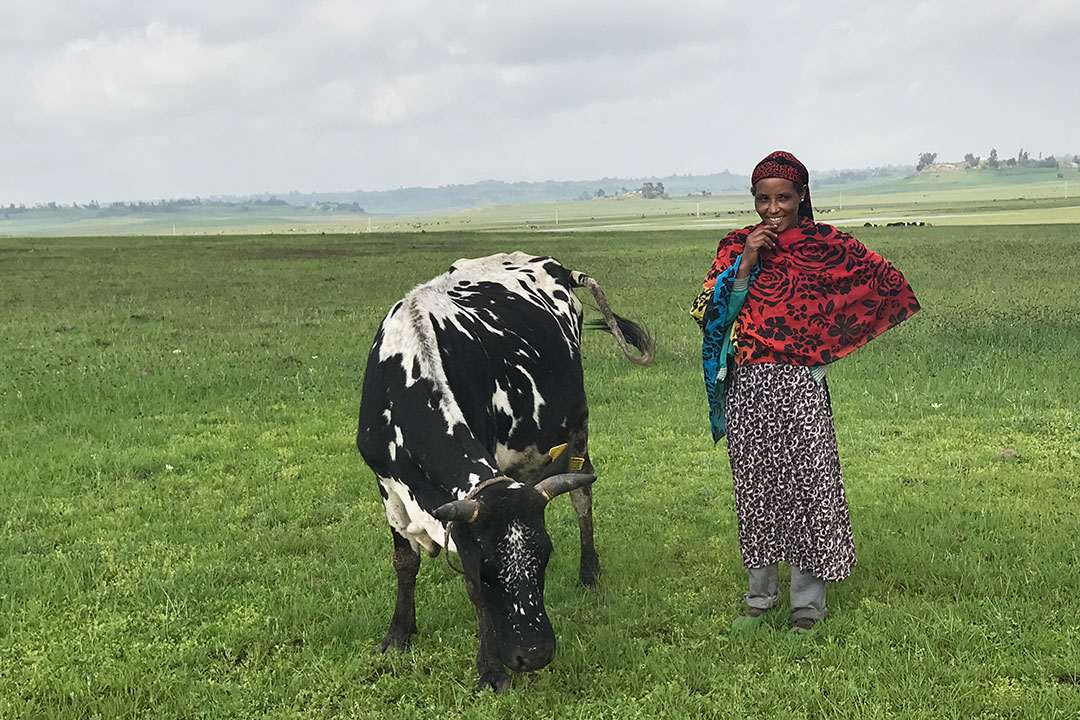 Work is underway after the University of Florida received a recent grant from the Bill & Melinda Gates Foundation to expand its research on livestock systems in Africa. The $1.3 million grant expands the Innovation Lab's research engagement to Nigeria in addition to its 8 previous target countries, and it includes Syracuse University and the Boston Consulting Group as new collaborators.
This one-year Market Analysis for Pastoralists project looks for future investment potential and income streams for nomadic livestock keepers, called pastoralists, in Nigeria, Burkina Faso, and Ethiopia. The around 40 million pastoralists in these three countries are a small subset of the estimated 270 million pastoralists in Africa, which is roughly equivalent to the number of adults in the United States.
"This project is important because of the challenges faced by so many of these livestock keepers," said Gbola Adesogan, the director of the Food Systems Institute and its Feed the Future Innovation Lab for Livestock Systems. "Identifying suitable options to improve pastoral systems can help improve their livelihoods, their resilience to droughts and prevent eruptions of violence that disrupt these regions."
Portfolio of Successful Research
While this particular project will wrap up in September 2022, it is part of a portfolio of other projects and funding sources, which – over a ten-year period – add up to more than $60 million in grants for the University of Florida and its partners to conduct research for development geared at improving livestock systems to improve human nutrition among vulnerable people. Funding from the Gates Foundation complements the substantial funding received from the U.S. Agency for International Development. Those federal funds established the first phase of the Feed the Future Innovation Lab in 2015, which was renewed for a second five year phase in 2020. Feed the Future is a government-wide initiative aimed at ending global poverty and hunger.
Some of the Innovation Lab's accomplishments of its first Phase include:
Improved nutrition of infants in rural Burkina Faso by increasing egg consumption
Increased local production of milk through better sanitation and feeding practices
Supported more than 175 students seeking research-oriented degrees
Another major project implemented by the Livestock Lab ends in February 2022. This multi-year project aimed to combat a viral disease of sheep, goats, and deer called Peste des Petits Ruminants. In recent months, hundreds of thousands of goats have been vaccinated in Kenya and Uganda. The project was featured on the NPR series "Goats and Soda".
"We're excited that the vaccine rollout was such a success as it will stop the disease from spreading and therefore contributing to the eradication of this disease by 2030," said Saskia Hendrickx, the project's manager and deputy director of the Innovation Lab.
In the coming weeks the lab will have even bigger news when it launches a new portfolio of research projects across five countries in Asia and Africa. Some of these projects are set to run until the end of Phase II funding from USAID in 2025. However, the university's research on food security will endure thanks to UF's Food Systems Institute, which has a vision to develop transformative evidence-based solutions to local to global food system problems.