County courthouse renamed after trailblazing judge, UF alumnus Stephan Mickle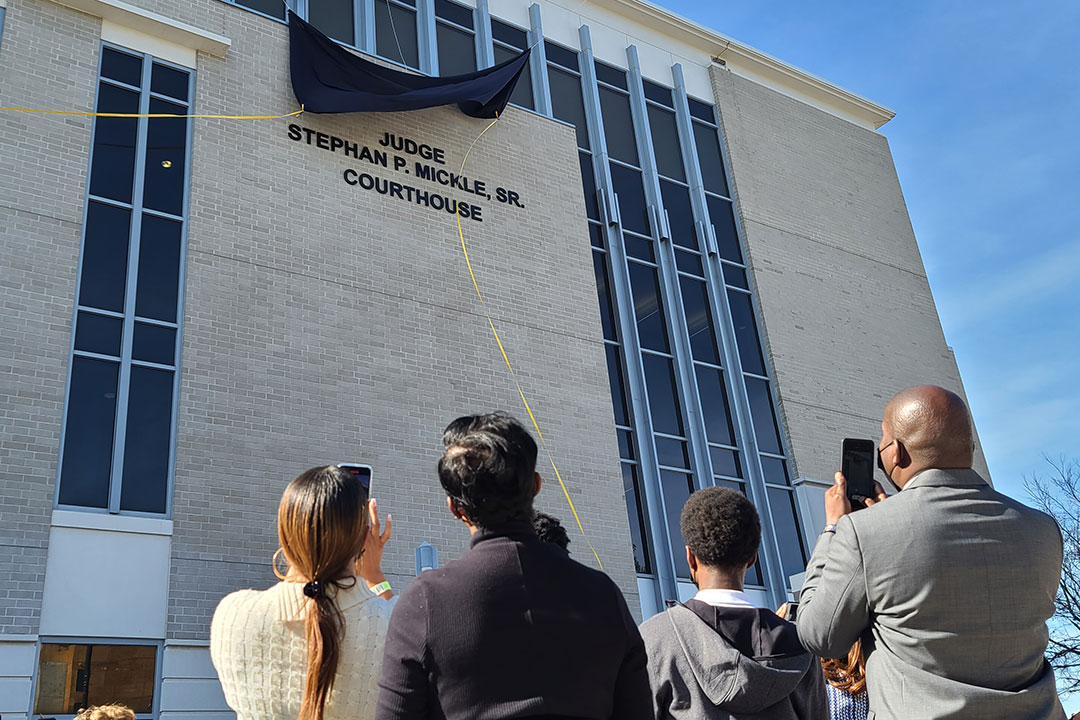 More than 100 people gathered on Friday at the Alachua County Courthouse to celebrate the life and legacy of U.S. District Judge Stephan P. Mickle and to witness the renaming of the building in his honor.
Mickle, who died Jan. 26, 2021, and is widely recognized as a civil rights pioneer, was among the first seven African-American students to integrate UF in 1962 and was the first to earn an undergraduate degree in 1965. He was also the second Black student to earn a law degree at UF.
His wife, Evelyn Moore Mickle, children and extended family members attended Friday's ceremony, which was open to the public. The event featured more than a dozen speakers, including his son and daughter, former judicial colleagues, and Alachua County leaders.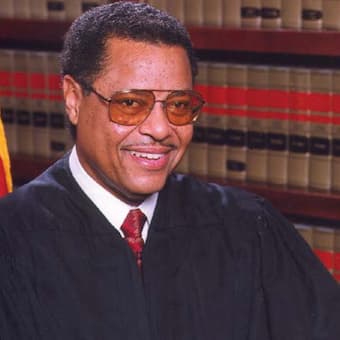 During a speech, Evelyn Moore Mickle shared how her husband built bridges, and as a result, was supported, mentored and loved by many. She recalled how he spent much of his life "forever preparing" and making "difficult and hard decisions both in life and on the bench."
"Today, it is our honor and our hope that this renaming of the Alachua County Criminal Courthouse for Judge Stephan P. Mickle Sr., will spark hope, hope and more hope, as it is passed from generation to generation," she said.
Stephan Mickle was known as a mild-mannered, humble and deliberate man who often attributed his accomplishments to chance.
After graduating from UF law school in 1970, he had a stint as a lawyer for the federal government in Washington, D.C., before heading to Fort Lauderdale and establishing a private practice. In 1971, he began serving as an adjunct professor of law at UF and did so for 38 continuous years. He was also the first African-American to establish a law practice in Gainesville in 1972.
In 1979, he began a five-year tenure as the first African-American county judge in Alachua County, later achieving the same first during his eight years as a circuit court judge in the Eighth Judicial Circuit.
In 1993, he began serving as the first African-American federal judge in the First District Court of Appeal and later became the first African-American to serve as federal judge in the U.S. District Court at the Northern District of Florida in 1998.
His former law partner, Rod Smith, also was among those who spoke at the ceremony, and reminisced on Mickle's legacy and his lasting impact in the courtroom and on people.
"Judge Mickle instinctively recognized that there was a difference between a bad person, a bad decision and bad circumstances, and that is a gift that only great judges have," Smith said. "As a judge, he was staunchly impartial but not for a moment indifferent. He treated everyone in his courtroom with kindness and respect."
"I've lost a good friend," Smith added. "The state of Florida has lost a legend."