Shoplifters cost stores billions. UF professor speaks on how AI can help curb store theft and fraud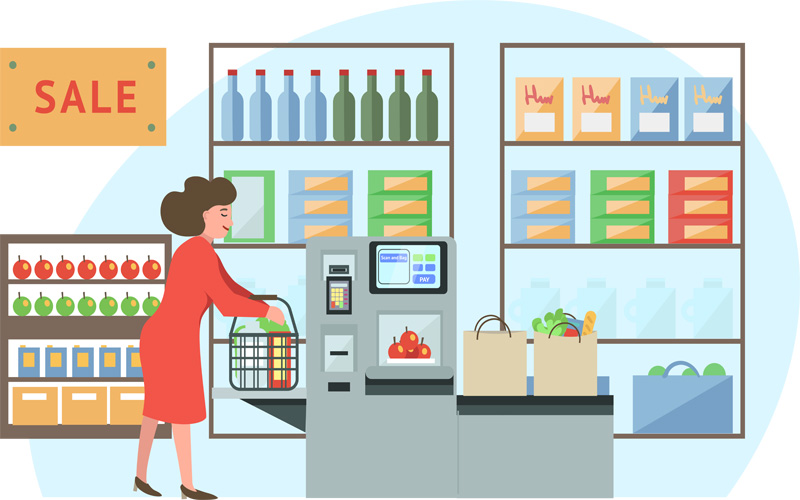 A University of Florida professor is set to speak on Wednesday at Nvidia's GTC, one of the world's top technology conferences that focuses on artificial intelligence.
Read Hayes, Ph.D., is a world-renowned expert on the science of stealing from department and grocery stores. Based in FLEX in the Herbert Wertheim College of Engineering, he works with engineering and computer science faculty to help design programs that can identify shoplifters. He is also the director of the Loss Prevention Research Council, which works with more than 70 major retail chains by providing them with innovative loss- and crime-control solutions.
At the GTC on Wednesday, Hayes will be among five panelists who will speak on how artificial intelligence programs, such as Everseen, can reduce intentional and accidental losses of inventory at registers and self-checkout terminals.
Hayes provided his expertise to Everseen to help their AI identify the behavioral signals of somebody who is struggling to scan an item at a self-checkout terminal, intentionally scanning items incorrectly or not scanning items at all. The program was recently deployed in Kroger grocery stores nationwide.
"My job was to help them refine all the ways that people may make a mistake at a self checkout," Hayes said. "The models are designed to recognize somebody who is not scanning in the right way."
In 2019, theft, fraud and losses totaled $61.7 billion, according to the National Retail Federation's annual National Retail Security Survey, which was released in July. Not only is theft and fraud costly to companies, but it can also be dangerous.
Hayes, who worked as a part-time department store detective while in college, has first-hand knowledge of how perilous an encounter with a shoplifter can be. More than 30 years ago, he and a store manager attempted to confront a trio working together to steal clothes. It escalated quickly. The confrontation ended with at least half a dozen officers getting involved.
"I still have scars on my hands," said Hayes of the incident. "People don't like to get caught."
That is why the best way to prevent theft or fraud is through deterrence, Hayes said.
When programs like Everseen identify somebody not scanning correctly, they can stop the transaction and prompt a staffer for further assistance. Additionally, a video pops up on screen replaying the bad scan, making it harder to dispute the incident if it's intentional.
Being caught on camera and immediately confronted with video would ideally prevent someone from trying to steal again.
"We may not change their life," Hayes said. "But if we can convince someone to not steal or commit harm, then we've done our first job."
The panel will include executives from Everseen, Kroger, Lenovo and Omni Talk. "The One Retail AI Use Case That Stands Out Above the Rest" will kick off this Wednesday at 11 a.m.