'Tis the season for wrapped playlists — how much did AI affect your listening?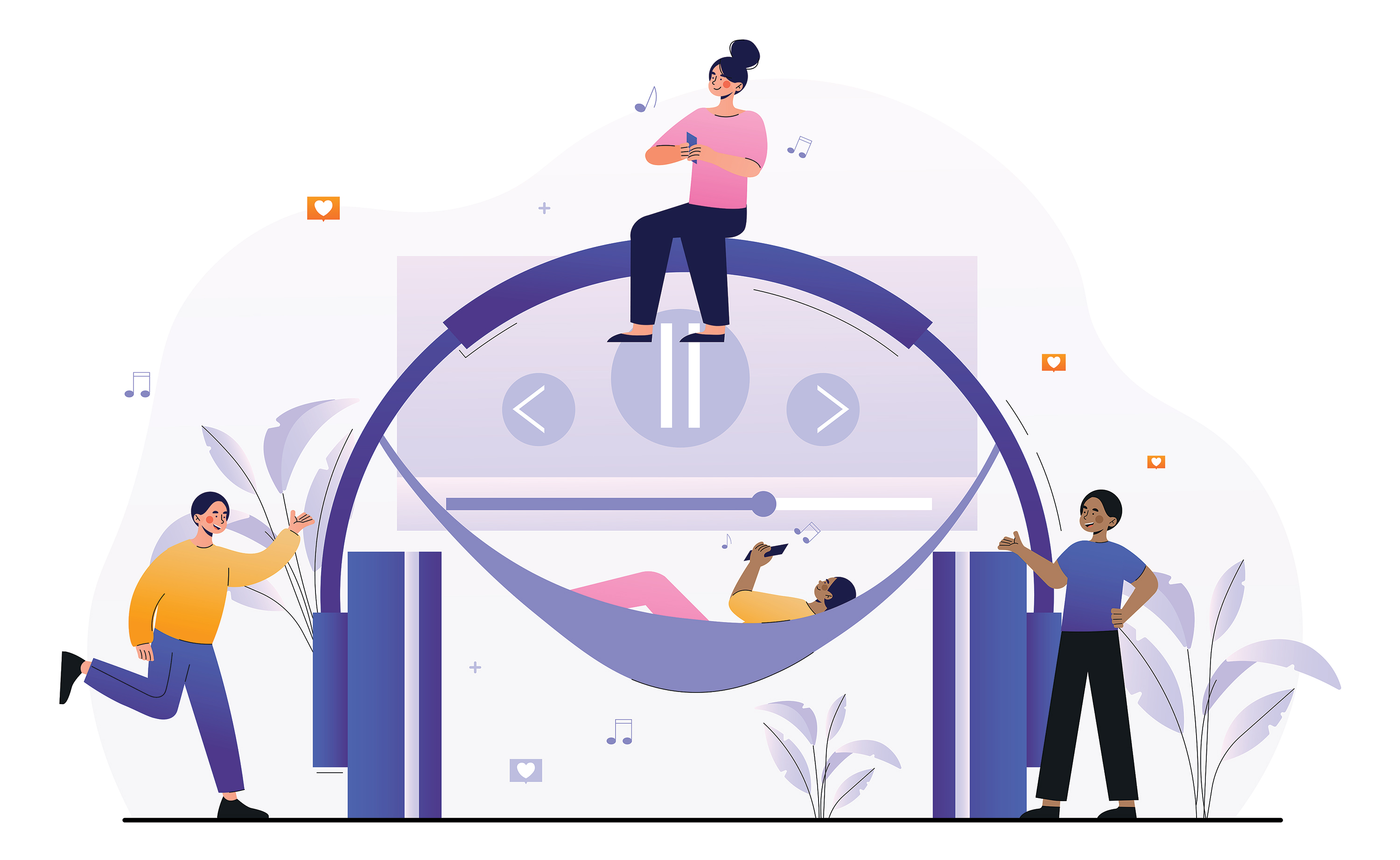 It's that time of year: Grandma is pushing cookies, someone from your hometown is getting engaged in front of the downtown holiday display again, and social media is flooded with end-of-year wrapped playlists shared with some variation of feigned embarrassment-slash-pride in an elevated, cultivated sense of musical taste.
But who is actually cultivating your music taste?
"We've always used music and musical taste as an extension of ourselves, a way of sharing where we are in our lives, what we're doing and how we're feeling," said Imani Mosley, an assistant professor in the College of the Arts School of Music at the University of Florida. "However, curated listening is less about discovery in the way we hoped it would be and is more about platforms controlling a very streamlined listening experience."
Mosley is a musicologist, and one of her interests focuses on algorithms related to music data, artificial intelligence, programmer bias and classical music, and music and digital ethics.
Apps like Spotify, Apple Music and Amazon Music are competing for listeners' time and attention. If the music selected is guaranteed to keep someone on the app listening, music discovery becomes more about similarities.
These music platforms use machine learning to dictate what plays together on shuffle, relying on metadata and other digital information to play songs related to one another. But the criteria to describe a song is not easily apparent and the formula for placing songs together is not transparent, Mosley said.
For example, a song could be coded as "happy" if it met a minimum combination of number of beats per minute and in a specific key signature. Machine learning would use these parameters to group "happy" songs together based on how much of the criteria the song met. Then, the streaming service would create a playlist or radio station using songs within the parameters.
Mosley has tried to reverse engineer these formulas.
"Even if I could, my concerns are these things are not quantifiable—what does it matter to have this kind of information about songs? What does it do? Is it about driving revenue?"
She warned the biases of programmers who code the algorithms that piece together songs could further inequities by obscuring artists and genres.
"At the end of the day, there are humans behind this entire process. Humans have biases, and those seep into every aspect of AI," she said. "We all pull the act of listening to music very closely and very personally, but it's not quite as personal and individual as we think it might be."