UF welcomes students for Fall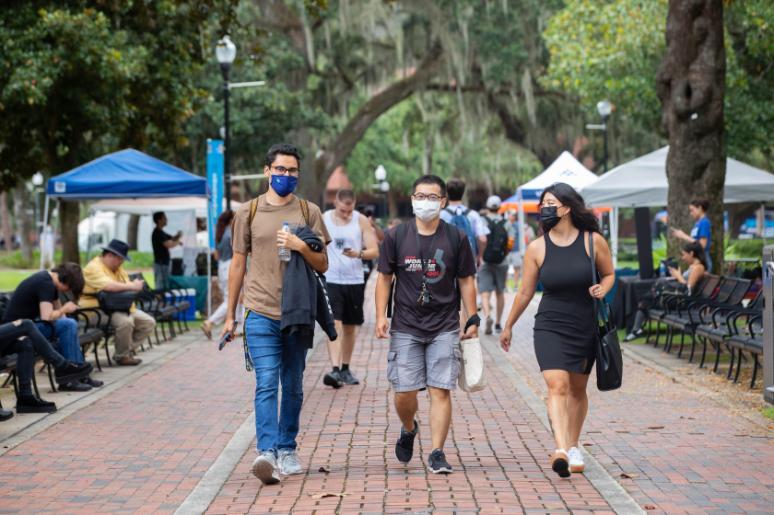 The University of Florida campus is bustling once again, after more than a year since the pandemic forced the institution to switch to online learning and later a hybrid version of limited in-person courses and online.
Students are attending 4,678 unique courses on campus this Fall. On Tuesday, students began moving into UF's residence halls, which are full this semester with 7,804 Gators.
Throughout the week leading up to the first day of classes, students explored campus and walked to and from area stores with gear for their rooms in UF's residence halls. Among them was Ben Kenter, a 19-year-old exchange student from Germany. On a steamy Thursday, he was walking back to his room with several items.
Kenter spent a few days visiting New York before making his way to Florida. He said he's so far enjoyed the food in the United States and exploring campus. He's really excited about something else as well.
"Football! I'm a football fan," Kenter said. "I'm definitely looking forward to football."
Shoki Mizuno, 23, and John Davis, 18, said they are also looking forward to football. The two roommates were soaking up the afternoon sun on Thursday by the pond near the Alachua sculpture (colloquially known as the French fries) at the entrance to the Marston Science Library.
Mizuno, a Japanese exchange student majoring in political science, said he had long wanted to attend school in Florida and looks forward to exploring more of the Sunshine State.
"I really wanted to go to a warmer place," Mizuno said. "I like the beach. I like scuba diving."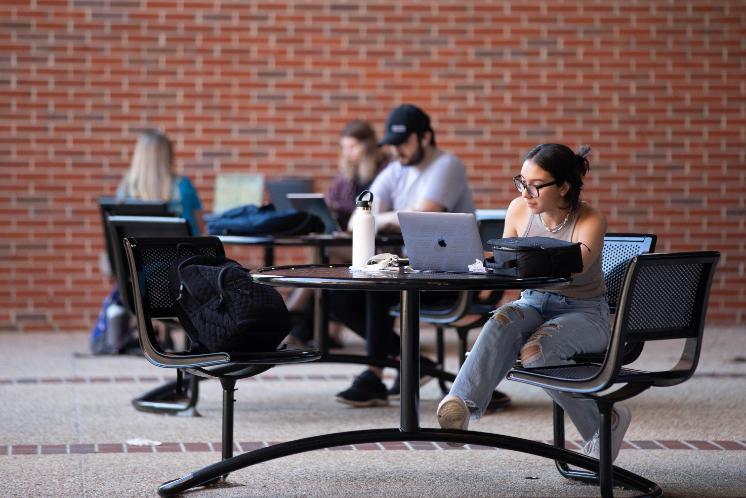 Alexis Kaloustian, 17, a marketing major, and Nicole Bergman, 18, an environmental science major, said they both were so busy exploring the campus and rushing, they were already tired. Still, they couldn't wait for their first day of classes and joining clubs.
"I'm excited for in-person classes," Bergman said. "It's really nice. I hope it stays that way."
To celebrate the first in-person semester since Spring 2020, the university's Student Government has organized a free kickoff concert for students featuring Brockhampton and Deb Never. The concert will be held at the Stephen C. O' Connell Center at today, Aug. 23.
Additionally, for students who want to be vaccinated against COVID-19, Student Life will host pop-up vaccination sites throughout campus at different locations, including the Reitz Union and Plaza of the Americas. For a complete list of vaccination sites and schedules, visit UF Health.