You don't have to be an astronaut to have a career in space
Astrobiologist Jamie Foster sends squids into space to build our understanding of the immune system. Someday, she hopes to go with them.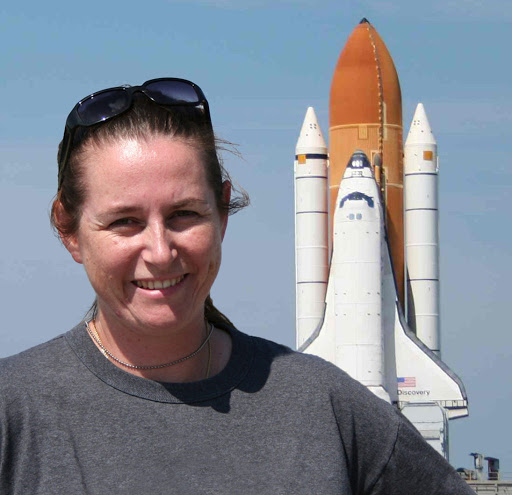 Foster, a microbiology professor with the University of Florida's Institute of Food and Agricultural Sciences, hoped to be an astronaut and even made it through the first round of selection before realizing it wasn't the only way to make space her life's work. Now she's based at the Space Life Sciences Lab just outside the Kennedy Space Center alongside other UF scientists, tech companies designing space hardware, and the folks who manage science on the International Space Station.
"No two days are alike," she said. "You never get bored."
We asked Foster for advice for aspiring space scientists.
1) Lean on the experts. While working at an aquarium during college, Foster noticed that everyone working alongside her cleaning penguin poo had bachelor's degrees. She knew she needed to go to grad school to achieve her science goals, but didn't know where to start. "I was a first-generation college student. I had no idea how to do that," she said. Her professors walked her through what it would take and guided her on her way to her master's and doctorate degrees.
2) Ask properly — then ask again. Foster hates that she can't accept all of the students who want to work in her lab. But those who start their emails with "Dear Sir or Madam" or haven't done enough homework to know that her lab is 150 miles from UF's main campus are easier to reject. That said, "don't let rejection or ignored emails get you down. Keep trying." Recently a student who asked to work with Foster three summers in a row was able to land a paid position through Foster's network. "Persistence pays off," she said.
3) Hang on to your wildest ideas. "If you have an idea, don't give up on it. You never know when an opportunity will present itself." Foster studied squid in college and later recognized they'd be an ideal model for learning about beneficial microbes — and why human immune systems change in space. She started with Earthbound research using simulated microgravity and eventually landed a spot for her experiment on SpaceX's June 3 mission to the International Space Station. She's hopeful she'll one day accompany her squids into space. "I think it's possible in the next decade as low-Earth orbit becomes more accessible," she said. "It's an exciting time."
Related stories: