UF libraries to host inaugural Michael Gannon Lecture featuring Jon Meacham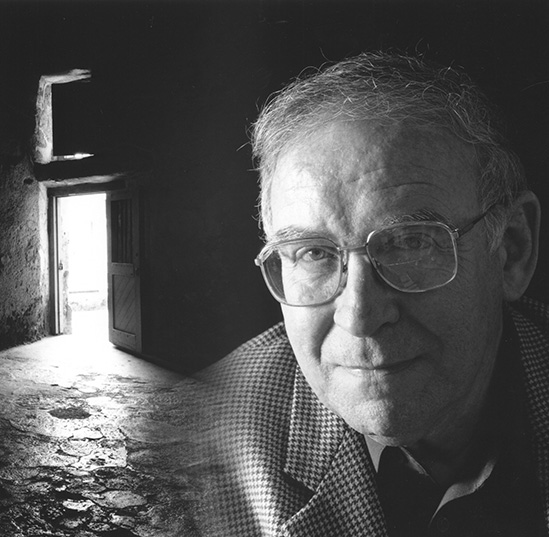 The annual Michael Gannon Lecture commemorates the achievements and scholarship of Dr. Gannon, distinguished service professor, remembered at UF as an outstanding teacher and scholar, an advocate for fairness and academic integrity, and a nationally known writer on Florida history and World War II history.
"Mike really was the kind of professor all students liked to have," said Jim Cusick, a former student of Gannon's and the curator of the P.K. Yonge Library of Florida History. "He was a natural storyteller and would keep people in stitches with stories. He took an interest in the people around him, and he was known as an advocate for intellectual integrity and the value of education."
Author Jon Meacham will serve as the speaker for this lecture. He will discuss civil rights and the role of activist and former U.S. Rep. John Lewis based on his recent book "His Truth Is Marching On: John Lewis and the Power of Hope." The lecture is free to the public over Zoom.
"Mike would look at Jon's work as a historian and his career as a writer and see him as a kindred spirit," Cusick said.
Gannon's career encompassed work as a broadcaster and author, as a priest in the Catholic Church, a professor of religion, ethics, and history, and a leader in promoting the history of Florida to both academia and the public. At different points in his life, he stood between police lines and student demonstrators at protests, headed major research initiatives on Florida's colonial history, represented the university in overseas academic collaborations with Spain, and penned best-selling works on naval warfare in World War II.
Regarded throughout his career as "the Voice of Florida history," he taught that subject at UF for 37 years, served as adviser on theses and dissertations, and trained two generations of historians and archaeologists specializing in Florida, the American Southeast and the Caribbean.
The Michael Gannon Lecture Fund was established in 2019 to honor Gannon's life and work through an annual lecture by a significant scholar or notable speaker. The generosity of donor Lamar Matthews allowed UF to bring Meacham to campus this year for the Inaugural Michael Gannon Lecture.