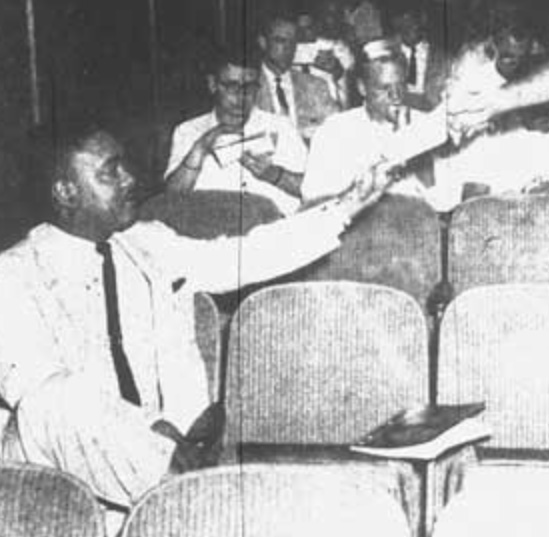 Florida Legislature honors George Starke Jr.
The Florida Legislature has recognized George Starke Jr., the first African-American student at University of Florida, for the important role he played in the desegregation of higher education institutions in Florida.
The resolution, sponsored by state Sen. Perry Thurston and state Rep. Geraldine Thompson, honors Starke, who enrolled at UF in September 1958, four years after segregation was declared unconstitutional in Brown vs. Board of Education.
Starke was 27 years old at the time and pursuing his dream of earning a law degree. Ultimately, the physical and emotional pressures of being the only African-American student at UF took their toll, and Starke withdrew after just three semesters to take a job on Wall Street.
In 2009, Starke was awarded UF's Distinguished Alumnus Award. In 1998 and again in 2018, he was honored by UF Law's Center for the Study of Race and Race Relations in recognition of the important role he played in the history of Florida higher education.
In 2019, 61 years after he had first entered the law school, Starke received the most notable recognition, an honorary Doctorate of Laws, from the Levin College of Law.
Starke has served on the UF Alumni Association Board of Directors and the UF Foundation's D.C. Council. He is a lifetime member of the UFAA, a member of Kappa Alpha Psi Fraternity and an honorary member of Florida Blue Key.