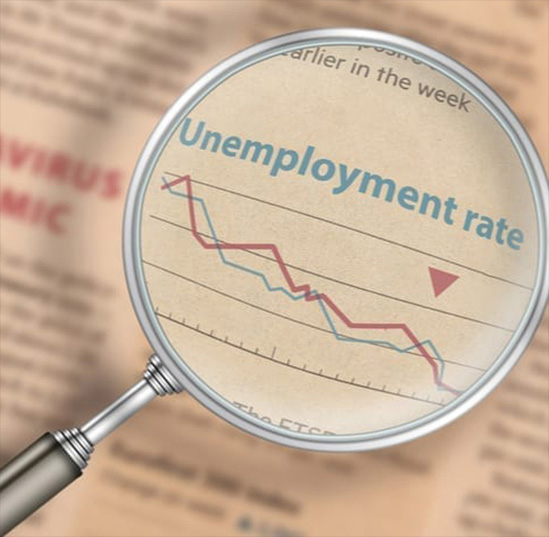 A federal layoff law proposal inspired by COVID times
The COVID-19 pandemic has exposed pressure points in the U.S. unemployment system as millions of Americans have lost their jobs with no guarantee of reemployment while facing a gap in income as they access overburdened state unemployment systems.
Rachel Arnow-Richman, the Gerald A. Rosenthal Chair in Labor & Employment Law at UF's Levin College of Law, proposes a different way to approach situations like this as well as ordinary economic downturns in her article, "Temporary Termination: A Layoff Law Blueprint for the COVID Era." The article, to be published in the Washington University Journal of Law & Policy, proposes a federal layoff law requiring universal severance pay and creating a temporary termination status modeled in part on Canadian law.
"One obvious mechanism for addressing the needs of workers in layoffs is bolstering unemployment insurance, but a second mechanism is enhancing employment rights," Arnow-Richman said. "Currently, employers have many obligations to their employees while they are on the job, but when the employee is laid off for economic reasons, we don't have a set of rules that regulate the employer. We instead have a social safety net that helps people who can't find new jobs."
Her proposed layoff law looks to laws in other countries that require employers to pay severance to workers, which ensures basic continuity of income. Adopting such a measure in the U.S. would ease the strain on unemployment networks and ensure that laid off workers are still able to participate in the consumer economy.
The model has exceptions for emergency and temporary situations like the sudden economic downturn of the COVID-19 pandemic. If a company has to let workers go to adjust to a short-term economic fluctuation, this temporary termination exception would suspend the severance pay obligation. Instead it would create a more streamlined channel to unemployment benefits separate from those who are permanently laid off, and build in an incentive for employers to return workers to their jobs.
If the company finds itself unable to rehire past employees, then Arnow-Richman suggests the company would have to pay its deferred severance obligation. Employers may need help meeting these obligations in emergency situations like the current pandemic, which could come from federal loans or tax credits.
Together, these measures protect workers from having a gap in income that could cause them to fall behind on their bills.
U.S. law does not currently grant workers a federal right to severance pay and only a limited right to advanced notice. On the federal level, the only law regarding advanced notice is the Worker Adjustment & Retraining Notification (WARN) Act that requires advanced notice of termination from employers who have more than 100 employees under specific layoff scenarios primarily to protect towns whose entire local economies are dependent on that company's presence.
A federal layoff law would provide an immediate continuity of pay to all laid-off workers and build a system that protects workers even outside of the pandemic-induced economic downturn.
"Currently there is no meaningful set of laws that set any minimum obligations for layoff. It's left up to the employer, so the results are unequal, with some employers giving generous termination benefits while others give none," Arnow-Richman said. "People do different work for different companies, but everyone should have the same employment rights."