The UF Institutes take home top design honors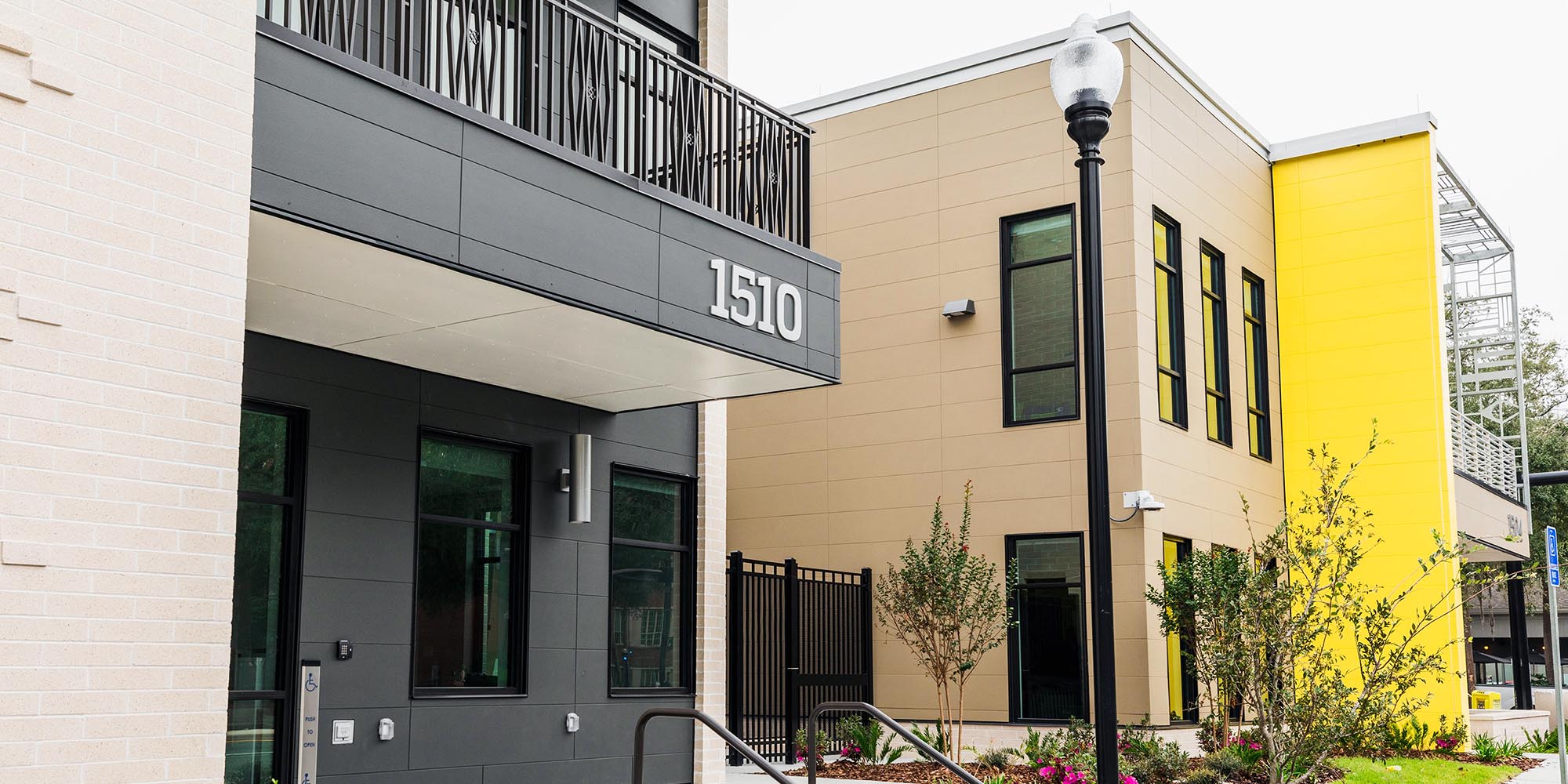 ORLANDO, Fla. — The University of Florida Institute of Black Culture (IBC) and the Institute of Hispanic-Latino Cultures (La Casita) were recognized Friday, Nov. 13 by the Orlando Chapter of the American Institute of Architects.
The building took home the Community Impact Award and the People's Choice Award.
AIA Orlando's Design Awards is one of Florida's most prestigious and inclusive design honors; bringing together architects, designers, and allied professionals in a celebration of exemplary design for both theoretical and built projects.
"We are thrilled that the dedication, involvement, and input from our students, alumni, staff, and faculty helped guide this project and it has been recognized for this prestigious award," said Will Atkins, interim assistant vice president for Student Affairs. "Our goal was to facilitate a transparent, inclusive, and dynamic process to help honor the history of the IBC and LaCasita, while also connecting past, present, and future Gators to a shared legacy of advocacy and excellence. Our amazing partners with the DLR Group and Foresight Construction Group welcomed numerous opportunities for engagement through all stages of the process, and we appreciate their community-centered approach."
The award ceremony was held virtually this year, with an in-person event being planned for 2021.
The Institutes opened officially a year ago this week. The $9.9 million project helps meet the needs of today's students while continuing to preserve the cultural histories that each of the facilities represent.
The new IBC and La Casita, at 1510 and 1504 W. University Ave, across from the UF campus, are designed to meet U.S. Green Building Council's Leadership in Energy and Environmental Design, or LEED, certification.
Through two years of planning and construction, students and alumni gave feedback at every milestone. Multicultural & Diversity Affairs hosted numerous input sessions, went to student organization meetings, used polling features via social media, and created a project website with meeting minutes, audio recordings, and presentation slides.
All inspiration for the designs came from many stakeholder meetings with current and former students. The two facilities are distinctive.
"Being recognized with the Community Impact Award and the People's Choice Award speaks to the spirit of our campus and what the IBC and LaCasita means to the Black and Latinx communities," said Atkins. "We look forward to even more engagement, education, and community building that will take place at the Institutes for generations to come."
The project was led by the OAC (Owner- UF/MCDA; Architect – DLR; and Contractor – Foresight) team with significant feedback and insight from the Project Team. The project team was co-chaired by Eddie Daniels, assistant vice president for Business Services, and Beaudelaine Mesadieu, a student representative.
The design team for the Institutes project was led by DLR Group, DRMP, JCR Consulting, BBM Structural Engineers, and TLC Engineering for Architecture. The construction team includes Foresight Construction Group, and the commissioning agent is H2 Engineering.
To learn more about the Institutes Project, please visit https://institutes.multicultural.ufl.edu